Why (and how) you need to be long inflation
Trade View
5 minutes to read
Strategic Trade / Sell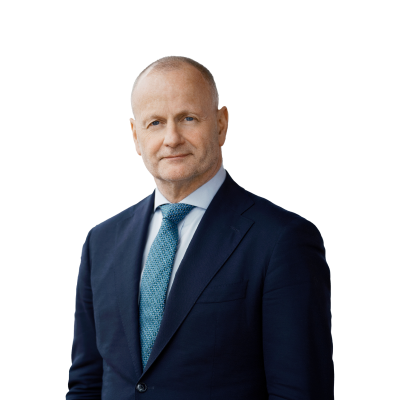 Steen Jakobsen
Chief Investment Officer
Summary: Policymakers are taking yet another dip in the 'pretend-and-extend' punchbowl as both monopolies and central banks snap up assets across the board. No market trades freely, price discovery is zero, and it is time to get long inflation.
---
Instrument: 10-year US Futures
Price Target: not specified
Market Price: spot 121 19.5/32

Background:
The ongoing talk about Modern Monetary Theory is getting out of control. Yesterday, I sent an internal note to my team outlining my view on MMT and the
Great Policy Panic
:
"
Rarely have I seen such a turnaround in the dominant narrative in such a short time... it's almost impressive (the speed and scale of the turnaround, that is – not MMT!). It appears as though we need to adjust out policy response book to reflect another leg of pretend-and-extend now that quantitative easing and low interest rates are finally being viewed as inadequate.

It's remarkable how no one is discussing the fact that socialism, or statism, is already here! After all:

• No market trades freely.
• There is zero price discovery.
• There is no marginal cost of capital allocation.

In the face of all this, we see monopolies and central banks continuing their run of purchasing across the board. Without testing the premise, of course, we are doomed to make further mistakes.
"
My conclusion?
Be long –
very
long – inflation, particularly as we head into the growth low in Q4'19/Q1'20!
All of this MMT talk, as well as the concept of "no price for infinite debt," is creating the potential for a major move in US interest rates. For 2019, the 10-year yield is way, way behind the move inflation. Look at the charts below on how five-year/five-year swaps, a key proxy for inflation expectations, are rising fast.
Also read the following:
• An MMT response on what causes inflation (Financial Times)
• An 'explanation' of MMT (from Bernie Sanders' adviser Stephanie Kelton)


Our trade on this would be: sell 10-year US Futures at spot 121 19.5/32 with a close at 122-29 (daily)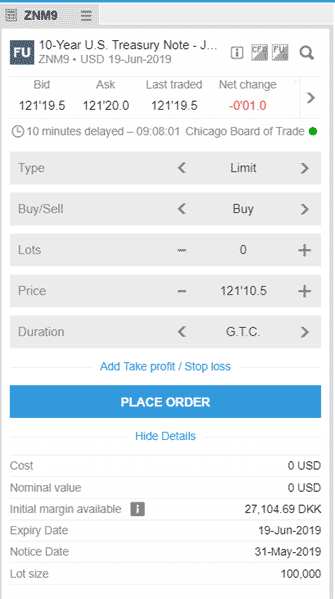 Parameters:
Entry: spot 121 19.5/32
Stop: 122 28/32 on the close
Target: 118 ½
Time Horizon: long term

Also, please review the charts below.
Management And Risk Description:
For those of you who are inclined to learn from history, I implore you to read Paul Volcker's book 'Keeping At It', noting particularly the chapters on how he and then-Treasury Secretary Connally took the US out of the Bretton Woods agreement with the policy at the time being: controls, tariffs (on Germany), devaluing the dollar and trying to ditch the trade deal in place with Canada!
You can access both of our platforms from a single Saxo account.