Equities are starting the week in fine form after last Friday's US employment reported boosted sentiment and spurred Wall Street to strong gains. "We got a magnificent broad-based global rally as the report was basically what everybody wanted," says Peter Garnry, Saxo's head of equity strategy.The numbers, he says, are tantamount to a Golidlocks scenario as January wage growth was revised downwards and February's undercut expectations but the US economy simultaneously added 313,000 new jobs.

Nonetheless, Garnry remains cautious on equities, as least insofar as allocation levels are convcerned: "Remember we're in the late stage of the economic cycle and this implies more volatility and risk," he notes.

Commodities are also riding high and bullish bets in the sector have hit a one-year high of 2.2 million lots. But crude oil is stuck in a range-bound rut ($60 to $64/barrel) with the focus alternating between between rising non-Opec supply and robust global demand, says Ole Hansen, Saxo's head of commodity strategy. The highlight of the week for oil promises to be the monthly oil market reports from Opec (Wednesday) and the IEA (Thursday).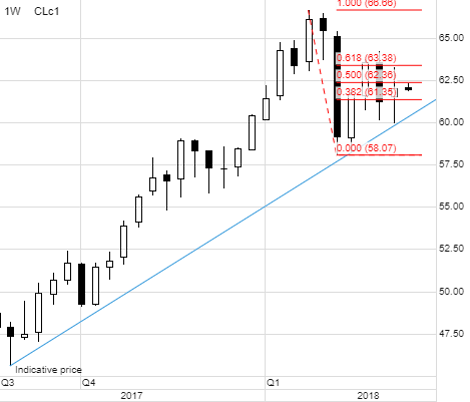 Gold, meanwhile, continues to show sign of resilience despite robust US jobs growth and limited price pressure. Hansen says that the yellow metal could trade on the defensive ahead of the March 23 FOMC meeting where a sixth rate hike is expected. "Gold lost momentum ahead of the previous five rate hikes only to rally strongly afterwards," he says.

For bond markets, Friday's NFP meant that the US 10-year yield spiked to around 2.9%, says Simon Fasdal, head of Saxo's bond trading desk. "We haven't hit 3% so it's no big deal yet but the next US CPI print could bring some major moves", he says.

Speaking of the economic calendar, do note that the US has switched to summer time but Europe won't follow suit for another two weeks, meaning releases from the US will appear on European screens an hour earlier than usual for the next fortnight.
You can access both of our platforms from a single Saxo account.