Macro Dragon: Iran Strikes Back at the US with Missiles Fired FROM Iran (Strategic Blunder?)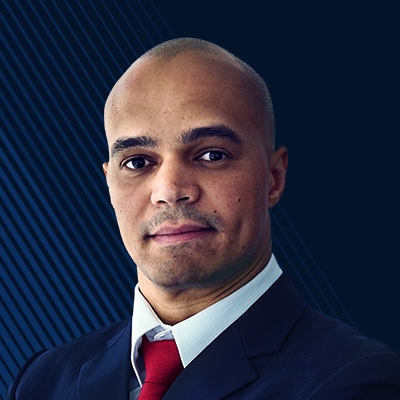 Kay Van-Petersen
Global Macro Strategist
Summary: Macro Dragon = Daily Cross-Asset Global Views
---
(Note that these are solely the views & opinions of KVP, & do not constitute any trade or investment recommendations.)
2020-Jan-08
Macro Dragon: Iran Strikes Back At the US with Missiles Fired FROM Iran (Strategic Blunder?)
Before we get into it, for those that are back – or on the way back in – from what was hopefully a restful yea-rend holiday break, Happy New Years!
Let me sincerely (hand on liver) wish you, your families & teams the best of 2020. May your health, vigor & experiences be excellent & full of fun + laughter. May you continue to grow & develop yourself. May you be awash in gratitude & contribution plus fall [tail] backward into more money than Bezos.
We'll be shaking things up from KVP's side, so expect a lot more trade views going forward, as well as 20 long-term trades views for 2020 – which KVP will do a special piece & mini-series on.

Ok let's get after it…



Early Days…

Part II
(here was Part I yest on who wants to be a millionaire?)
Delay on getting the Dragon out the door this morning, had been linked to what we started this wk's Macro Dragon on the US / Iran Escalation – we have kicked off Asia Weds morning with Iran striking at US bases in Iraq, which was always a potential scenario that we covered.

What seems to be a strategic mistake (in KVP's humble view), is not the retaliation – that was always going to come & needed to save face… & fairly sure the US was aware of that hence no doubt bases & all US personal have been on high alert since the strike on the revered (& reviled) Iranian general Qassem last wk – it's the fact that the missiles were fired FROM Iran.

That is just plain stupid & lazy execution imho, as they have now just opened potential US strikes across Iran – they did not have to do that. They could easily have struck back from forces, proxies & Iranian assets within Iraq.

Here is an excerpt from the Pentagon statement this Wed Asia morning (Tue US evening); [Bold is KVP emphasis]

"At approximately 5:30 p.m. (EST) on January 7, Iran launched more than a dozen ballistic missiles against U.S. military and coalition forces in Iraq. It is clear that these missiles were launched from Iran and targeted at least two Iraqi military bases hosting U.S. military and coalition personnel at Al-Assad and Irbil.
We are working on initial battle damage assessments.
In recent days and in response to Iranian threats and actions, the Department of Defense has taken all appropriate measures to safeguard our personnel and partners. These bases have been on high alert due to indications that the Iranian regime planned to attack our forces and interests in the region.
As we evaluate the situation and our response, we will take all necessary measures to protect and defend U.S. personnel, partners, and allies in the region.
Due to the dynamic nature of the situation, we will continue to provide updates as they become available"

And the statement from the Iranian IRGC (Islamic Revolutionary Guard Corps) courtesy of Axios:

"The brave soldiers of IRGC's aerospace unit have launched a successful attack with tens of ballistic missiles on Al Assad military base in the name of martyr Gen. Qasem Soleimani. ... We warn all allied countries of the U.S. that if attacks are launched from bases in their countries on Iran, they will be a target of military retaliation."
So still remains to be seen if there are more Iranian attacks, as well as if/when we will get US counter measures… which KVP thinks we will get within 24hrs – main reason for this again is the direct nature of the attacks.
There is difference between taking out a target in another sovereign nation with forces in that nation, vs. taking out a target in another sovereign nation from your own nation. Granted the Iranian regime will claim the gloves camp off with the assassination of Qassem – yet cannot help but think, the response would have been executed very differently under his leadership.


So what does this mean for KVP bottom line, that when we look back on the US/Iran escalation it was an opportunity to buy the dip in equities & fade the risk-off move? View is still intact, yet delayed given how the Iranian have kick it off. If we are going to rally its likely only going to happen in the US session & it could be even later this wk.

We are likely to see some risk-off on a US retaliation & any other further Iranian strikes – yet so long as they remain check, key barometer to watch is split American blood as astutely highlighted by my excellent colleague, Eleanor Creagh. Magnitude & scope of US response will be a direct factor of US military & civilian personnel that are killed during these strikes.

A potential best case scenario – no one was killed overnight in the middle east. The US stands down, and Iran having shown a response, saves face & stands down. Again probability of that is not high, yet its not zero imho.

A potential worst case scenario – over 10 US citizen killed, and the Pentagon launch a scale of crippling strikes across Iran (forget the symbolic cultural sites that Trump was gassing on), they will hit strategic military & infrastructure targets. This will again make the Iranian Regimes' job of staying in power that much more difficult.
Remember there is 80 million Persians, most of whom are very young, very well educated & quite aware of what is going on globally [its not North Korea's blanket of propaganda & rewired belief systems] – they have been in economic nuclear winter for a long time, & like everyone else on the planet, just want a better future for themselves & their future generations.

Another risk that could add on to current risk-off sentiment, is if we get another geopolitical event or rise in uncertainty that was not factored in. So say Rocket Man fires an ICBM over the US military base in Guam, or sinks a ship.

Likely base scenario – we have a few more tit-for-tat that eventually peter away with no dramatic human causalities on either side, with the markets moving onto their next obsession.

Its worth noting that the majority of the views that KVP is receiving is on things to get worse before it gets better, a lot of folks disagreeing very strongly with my views – which is good. Firstly, this is the markets, anything if possible – and if we are always in total agreement, then one of us is not necessary.

Those thinking it still get worse before it gets better, should potentially take a look at USDCHF which has lagged the moves in USDJPY this morning Asia -0.53% 107.86 vs. -0.33% 0.9670 (was flagging this on the chats when USDCHF was just -0.13%, so there are also simple intraday jump-on/off opportunities… kudos to those that capitalized)

Those thinking that we get better a lot sooner & quicker than the market is pricing in, should look for fades in Crude 70.90 +3.9% Gold 1601 +1.7% Silver 18.71 +1.7%, US EQ Bond Futures 129-31 +0.62% & longs in USDJPY 107.91 -0.50%, plus S&P futures 3195 -1.24%

Again all this is on tactical near-term horizons & views… still like Gold & Energy for 2020, yet think we have moved up too much too quickly…

One last point & it may sound counter intuitive – but you have to give the Iranians credit for striking back in a militaristic manner. I.e. proxies & assets in Iraq would still have been smarter but they have kept it military to military. What would/could be much worse is coordinated terrorist attacks a la September 11 across the US & the globe, where even more innocent bystanders would be part of the collateral damage.

Good luck out there today…

-

O/N in Econ Data…

US ISM Non-Mfg. beat at 55.0a 54.5e 53.9p closing the last ISM print for 2019 & the last decade. Worth noting that Factory orders were a touch weaker -0.7%a -0.6%e & Trade Balance was actually narrower (Trump must be moon walking… )

EZ flash CPI were in-line both on headline & core at 1.3%a/e for both
-

Have a great, profitable start to the year everyone. Best of luck in 2020, may it be your best yet.

Namaste,

-KVP


**
On The Radar Today:
It's really all about the ME & upcoming response from US post Iran striking back…
EZ: GER Factory Orders, Bund auction
US: ADP numbers, Oil Inventory Figures & FOMC's Brainard speaking at 23:00
What We Are Reading From SaxoStrats:
You can access both of our platforms from a single Saxo account.