Macro Digest: BlackRock flags the climate agenda – be prepared!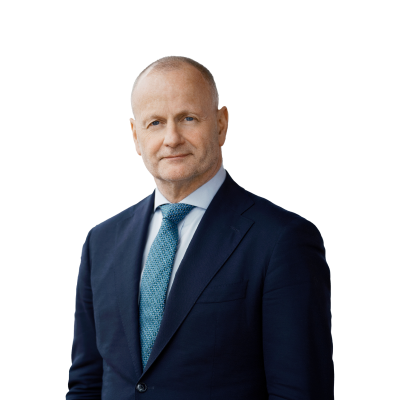 Steen Jakobsen
Chief Investment Officer
Summary: The climate agenda is about to bring the largest shift in policy priorities in the modern era, and BlackRock has flagged this in its most recent annual letter to CEOs. Here we note the importance of this watershed development and consider the implications for asset markets from here.
---
I have spent a great deal of time recently – some might even say too much time – focusing on climate as a future driver of valuation. But a more than interesting news item broke today that lends my case some support, as the world's largest fund manager BlackRock, with its $7 trillion in assets under management is sounding the same notes that we have on climate, to wit "BlackRock CEO says the climate crisis is about to trigger 'a fundamental reshaping of finance'".
The post-WWII economic environment has been driven by maximizing growth – everything else has been sub-optimized. So a shift to climate priorities is perhaps the most significant change for markets in generation and for the coming decade and beyond, this change will mean:
Climate policy will be the top priority and as such what companies, consumers and governments will look at any and every way to optimize activity around the climate agenda. Growth is soon a first derivative of climate – changing the nature and structure of economic system and implying a drastic reallocation of funding priorities.

There will be a de facto, implicit acceptance of lower growth – or at least a different kind of growth. Over time, it could evolve into a better solution for the failed economic systems of today, as climate solutions will have to be in the physical world and hence include human collaboration & plenty of capital. And if the process is driven by "community" and common goals/platforms this could be extremely positive. (I implore everyone to read this book Sir Paul Collier – The Future of Capitalism – the best book on economics I have read, perhaps since university and Adam Smith and Hume.)

We make no stand on the science or pace of global warming, we are pragmatic as we see and measure the fallout from nature, the objective constraint of the earth's natural resources and increasing signs of policy tipping points globally.
The implications for a trend:
This will increase the multiples on green-/ESG-/climate-linked stocks……

It will bring a much needed focus on "passive investments" and whether these are climate friendly

This will generate/force rethink of global indices as per the BlackRock story.

It's major cost and strategy issue for companies to align their operations with the climate agenda. The reputational risks will prove too high for companies to ignore the trend.
Earlier this week, Saxo's Peter Garnry produced a basket of climate stocks that are a useful starting point for an equity focus on the potentially most climate agenda-leveraged equities.
Here are some other useful links:
Original New York Times article breaking the BlackRock story
Wall Street Journal on the BlackRock shift to a climate focus
What's the impact?
We can't over-emphasize the degree to which this story risks altering the investment landscape as BlackRock and the other major index funds own a vast swath of global equities. Bloomberg has a great article and graphic showing the concentration of the "Big Three" index funds, the largest of which is BlackRock. Changing investor and company priorities deserve our undivided attention in 2020 and beyond, especially around the US presidential election as four more years as any non-Donald Trump victory will accelerate the change from regulation on top of the change already unfolding due to popular pressures and the writing on the wall.
You can access both of our platforms from a single Saxo account.