APAC Global Macro Morning Brief – Happy Macro Tue 15 Oct 2019: Early Days on Trade Talks & Turkey…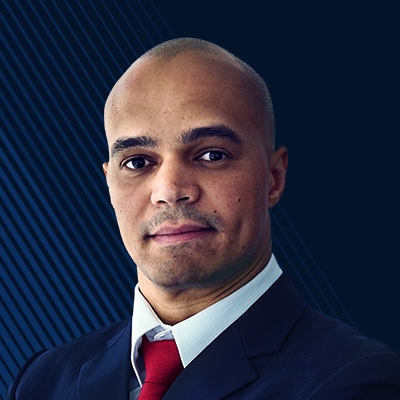 Kay Van-Petersen
Global Macro Strategist
Summary: Morning APAC Global Macro & Cross-Asset Snapshot
---
All market updates, research and trade ideas from our strategists in Copenhagen, Paris, Singapore and Sydney can be found at home.saxo => Traders => Market Analysis.
Latest Macro Monday: "Phase One" - here we go again...
(Note that these are solely the views & opinions of KVP/sender of this email & do not constitute any trade or investment recommendations.)

Happy Macro Tue 15 Oct 2019

APAC Global Macro Morning Brief – Early Days on Trade Talks & Turkey…



So this wk's Macro Monday had the phrase "here we go again" and we have already seen that play out over the last 24hrs:

China has coming back saying they need more talks before signing off on phase one.

On Turkey, we are seeing Trump stumble, shuffling back on his position on the situation in Northern Syria by putting sanctions (again) on Turkey – this has been predominantly due to having even his staunchest supporters rebel at his recent actions of pulling out US troops from Northern Syria (where they were allied with the Kurds against ISIS predominantly as well as the Syrian regime – which is backed by Russia & Iran), in essence giving free reign for the Turkish military (A NATO member) to do as they see fit.
Erdogan of course, is just about as open minded & rational as Trump – so we can easily see that the base case scenario is no near-term end in sight.

The Kurds have in the meantime been forced to team up with the Syrian Army – the result, Captain Chemicals a.k.a. Assad's army is rolling into Northern Syria in territories they have not controlled for years. Makes you wonder what all those years of fighting, countless lives, suffering & damage were for – with future costs of all this still very much to come, it's like the opposite of a positive cashflow stream. War = Insanity, yet can be hugely profitable as well as strategic to those looking to maintain power.

It all unfortunately, likely gets worse here before it gets better & KVP would love to be wrong on this. DollarTry pulled jumped +0.75% to 5.9276 – the 6.00 is a natural resistance level that folks will watch, just beware the carry on this puppy.
Getting back on US / CH, is it real or not? – three things to keep in mind for now.


If you're a long-term investor, in hindsight this whole period will be noise – the meta trend is still a world where we have not yet seen the lowest levels of yields & rates, yet. Even if we got the mother of all agreements between the US & CH tomorrow, the global economic trend would not magically reverse to the upside, i.e. everything solved, nothing to see here, etc.

The tactical traders are the ones that have all the fun – alongside accompanying stress – of playing this 'risk-on' & 'risk-off' moves that are very fragile & headline driven. Yesterday was perfect example with a strong start on Equity futures, gold & silver being sold off in the Asia morning – to all that reversing later in the day on predominantly one headline from China.

Never has so little, moved so much, yet still been meaningless from an actual structural change perspective (i.e noise). Makes you wonder how many of the systematic folks are thriving.

Still very sceptical on any firm & long-term agreement, yet KVP would be egoless enough to respect the price action either way. We are likely in more of the same for another year, until at least China decides that they are tired of playing the two steps forward three steps back game – granted Trump is the best thing to have every happened to China.

More on that on another post this wk. Have a great day everyone.
Today:
CH: CPI 2.9%e 2.8%p & PPI -1.2%e -0.8%p
JP: Tertiary Activity & IP
UK: Jobs data & Carney speaking 16:30 SGT/HKT (10:30 CET, 04:30 ET)
EZ: GER ZEW, EZ ZEW, French CPI
Other:
You can access both of our platforms from a single Saxo account.