APAC Global Macro Morning Brief – Happy Macro Thu 28 Nov 2019: Bears In Charge, As Asia Thanksgiving Morning Starts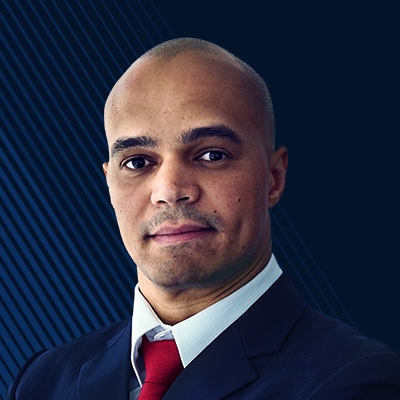 Kay Van-Petersen
Global Macro Strategist
Summary: Morning APAC Global Macro & Cross-Asset Snapshot
---
(Note that these are solely the views & opinions, they do not constitute any trade or investment advice of any kind.)

To see this wk's Macro Monday click here


APAC Global Macro Morning Brief
Happy Macro Thu 28 Nov 2019: Bears In Charge, As Asia Thanksgiving Morning Starts
Early doors this beautiful Asia Thu morning, yet we have US equity futures down about -30bp to -40bp, this post an overnight session that saw another +0.42% lift on SPX to 3154
VIX is still at the Smurf heights of c. 11.75 lvls. Much of the European equity Indices also fared well in the session o/n, with the trend being bucked by the CAC (basically unchanged) & the FTSE MIB (-0.26%)

Trumps signing of the US Congress Passed HK Bill, likely was not the best thing for risk appetite, with the timing being questionable at best given that its happened early Asia morning post the US Wed close it should be noted


Still overall US equity strength has been relentless, many a times we see weakness in the Asia & EZ sessions reversing once the US gets in, yet the US will be out today, given the public holiday of Thanksgiving

Save driving out there - all 55 million of you - especially given there seems to be some seriously icey roads across the country

Always cracks KVP up when he thinks of London, one snowflake & the city's transport grid shuts down. KVP has been to Moscow at -20 degrees Celsius, business ticks on… its all relative

Speaking of Turkeys & things being relative, Trump continues a tradition of the presidential Turkey pardon – with the pardoning of Bread & Butter

One last comment on the bearish Asia equities start to the day, its not yet fully being reflect in DollarYen 109.36 -0.16%, USDCNH 7.0249 +0.13% or gold & silver 1457 +0.20%, 16.98 +0.12%

Nor even some of the futures in the region, i.e. ASX is +0.26% to 6877

Trump has given Beijing the opportunity to control the discussion & news flow over US Thanksgiving Holiday

This could definitely get a lot worse, lets us see what Beijing comes back with – if they take the hard route of saying phase one deal is off, then expect some big moves & some very happy bears

In such a scenario DollarYen 109.36 easily gets sub 108.00

USDCNH 7.02 easily above 7.05-7.15

Gold & Silver 'easily' up +1.5% to +3%... taking us to a 1480 – 1500 range for gold & a 17.23 – 17.50 range for silver…

…and VIX could do +25% to +50% easily
-
Overnight notable econ data prints

Beats:

Australia quarterly construction work beat at -0.4%a -1.0%e -2.8%r (-3.8%p)

US Durable goods +0.6%a -0.5%e -1.2%r (-1.1%p), & even the secondary 3Q GDP reading beat again at 2.1%a 1.9%e/p (USA! USA! USA!), unemployment claims were also better at 213k a 223k e 228k p

Misses:

US Chicago PMI missed at 46.3a 47.2e 43.2p (Richmond also missed [widely] on Tue), Core PCE QoQ 2.1%a 2.2%e/p, PCE Deflator 1.3%a 1.4%e 1.3%p, Pending Home Sales -1.7%a +0.2%e +1.5%p (int as home data on Tue was quite strong)

Lastly crude oil inventories were 1.6m vs. an expected -0.5m, which clearly moved WTI lower to a session low of 57.51 before closing at 58.11 -0.51% for Wed

So far this Asia thu mrn we are down c. -0.31% to 57.93 on WTI. Brent 64.06 -0.33% as well this mrn

-
Have a brilliant day to excellent long wkd for those capitalizing on the TG break

Enjoy the down time with loved ones, everything else is just noise at the end of the day

Namaste

-KVP

Today:
JP: -7.1%a -3.8%e +9.1%p

wow, makes you wonder what the print would have been if they had not hosted the Rugby World cup last month, obviously numbers skewed by the consumption tax increase in Oct to 10%

policy fumble imho. I.e. they have so much debt in a predominantly closed system, trying to be prudent by taking the consumption tax from 8 to 10, is not going to be a structural game changer. What it likely does though is increase the delta for more fiscal spend, which may have been the strategy in the first place.
NZ: ANZ business confidence ticked up from previous -26.4a -42.4p

Early doors tmr we will get building consents 7.2%p

AU: Private Quarterly Capex -0.2%a 0.0%e -0.5%p
EZ: GER Flash CPI 1.1%e 0.9%p, M3 Money Supply, Private Loans
Other:
Some Pieces From the Rest of the SaxoStrats Squad
You can access both of our platforms from a single Saxo account.