German Election Update: A wide-open race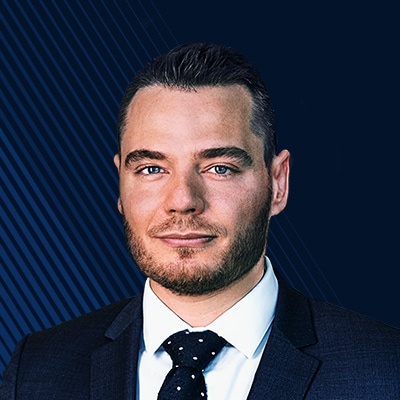 Christopher Dembik
Head of Macroeconomic Research
Summary: With six weeks to go until the German federal election of 26 September, the race looks more open than ever before. The ratings of Angela Merkel's heir apparent, Armin Laschet, have plunged due to an unconvincing electoral campaign. While the CDU/CSU remains ahead, the SPD and the Greens are now neck-to-neck for second place. It is still early days. Polls have changed repeatedly this year. There are many outcomes possible, including a surprise victory of SPD's Olaf Scholz if the current campaign dynamics continue. Our base case is the CDU/CSU will win the election, with a small margin, and that the next government will be a three-party coalition with the CDU/CSU, the SPD and the Greens.
---
Laschet's campaign takes a pounding in the polls: Following Laschet's disastrous campaign (i.e. laughing in flood town and the weird encounter with Tesla's Elon Musk), the CDU/CSU support has dropped from 30% in mid-July to 23% on 18 August according to Forsa opinion poll (see chart below). Laschet's lack of popular support is even noticeable within CDU voters. According to a Forsa poll released on 11 August, 59% of CDU voters think Laschet should renounce his candidacy in favor of Markus Soder, the popular state premier of Bavaria and head of the CSU, who lost out to Laschet when party leadership selected a candidate in the Spring. This is unprecedented. However, a change in leadership is out of question. Laschet is unpopular but the CDU/CSU remains ahead in polls, for now.
Scholz as new chancellor? A few months ago, it was one of the least likely scenario. Until the end of July, support for Scholz was stable around 15% - far behind the Green candidate Annalena Baerbock. But Scholz's sure-footed response to the flood crisis has lifted the SPD from 15% to 21% – in second place behind the CDU/CSU and slightly ahead the Greens. In the eyes of many voters, Scholz has emerged in recent weeks as the only obvious successor to Merkel. In addition, in contrast to Laschet and Baerbock, Scholz has not make any personal mistakes since SPD delegates overwhelmingly voted for him as candidate for the September election in past May. It is still early days. But if the current campaign dynamics continue, which is far from certain, Scholz's probability to become Germany's next chancellor are increasing with each day passing.
A three-party coalition: The outcome of the German election remains uncertain. The three major parties CDU/CSU, SPD and Greens are in a very tight race. But it increasingly looks like the most probable outcome will be a three-party coalition for the next government. Based on the mathematical and political feasibility, there are several coalition options : a black-red-green coalition (CDU/CSU, SPD and Greens – probability 45%), a jamaica coalition (CDU/CSU, Free democratic party and Greens – probability 35%) and a Deutschland coalition (CDU/CSU, SPD and Free democratic party – probability 20%). Expect long and intense coalition negotiations following the election in September but little or no impact on financial markets. Investors rightly see the German election as a low-risk event.
Foreign policy could become a major theme in the race's final stretch: Until now, foreign policy has only played a minor role in the German election campaign. This might change in response to the events in Afghanistan and the Taliban's swift takeover. Laschet spoke of « Nato's biggest debacle » while Baerbock criticized the government's reluctance to evacuate local Afghan workers and called for a « humanitarian gesture ». If foreign policy becomes a more important theme in the coming weeks, it could benefit to Baerbock. In contrast to Laschet and Scholz, she wants to adopt a tougher line on China and Russia – both countries are doomed to maintain friendly relations with the Taliban government despite reports of widespread human rights violations against women.
Political polarization:
German voters' preferences are volatile like never before. This can also be observed in other European countries. Most political parties are unable to gather more than 30% of support. There are a few exceptions: Portugal's Socialist Party, Hungary's right-wing populist Fidesz, Poland's national-conservative Law and Justice and Austria's liberal-conservative People's Party. Political polarization will play a key role in the upcoming elections in end-2021 and 2022, especially for the April French presidential election (see
Saxo Bank's guide to the French presidential election
, 26 July).
You can access both of our platforms from a single Saxo account.