USD weakens ahead of Fed policy conference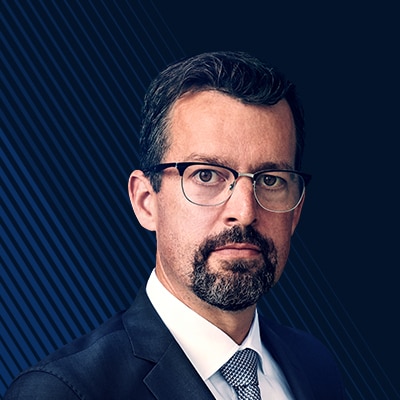 John Hardy
Head of FX Strategy
Summary: The recent collapse in US yields failed to weaken the US dollar much outside of USDJPY, but yesterday's USD sell-off had more bite and may have been driven by the announcement of US anti-trust investigations into the massive US internet monopolies.
---
The US dollar dipped sharply yesterday and looking at intermarket developments, the most interesting coincident story and possible driver was the breaking story that the US Justice Department and Federal Trade Commission, together with congressional oversight, will be launching an antitrust investigation of Alphabet (Google), Facebook and Amazon, all of which fell heavily yesterday, wiping over 100 billion off just these three companies' market caps.
The big US tech and internet monopolies have been the world's best large-cap performers for years and justified an overweight exposure to the US equity market. Any risk of fading glory could mean a reweighting of US equity exposure and an adjustment lower for the US dollar, independent of other factors (which may quickly overwhelm this issue). While an official investigation like this one can take forever, the repricing of these companies could continue. My stance is that any USD sell-off here will prove tactical only and at worst a positioning squeeze.
That squeeze on long USD positions could intensify if we get a short-term breakthrough in US-China talks that our
Steen Jakobsen sees
as a possibility ahead of the G20 meeting later this month, based on a changed tone in China's communication via the press. That would also likely spell the end of the JPY rally for now if the market has taken the safe haven seeking in US treasuries a bit too far here.
I've remarked recently not just on the magnitude of the market's repricing of Fed policy, but also how the collapse has largely failed to steepen the yield curve, even now that the market has priced 50/50 odds that the Fed will already have cut 50 basis points (or more!) through the September Federal Open Market Committee meeting.
Others have brought valuable perspective as well, including a tweet from Jeffrey Snider (@JeffSnider_AIP on Twitter, the point man on all things USD dysfunction) pointing out that we have more aggressively reversed Fed expectations from a far lower starting point than was the case back in 2007. He tweeted late yesterday that "What if I told you that on Aug 9 2007, the day 2008 panic really began, the Eurodollar futures curve front to June 2008 was inverted by ~50 bps? What if I told you that today the curve front to Jun 2020 was already inverted by 76 bps? Not just rate cut, whole series of them!"
Gluskin Sheff's David Rosenberg (@EconguyRosie on Twitter) chimed in with "Surely if Powell is a "markets guy" then he'll eventually understand that when the 2-year T-note yield drifts more than 50 bps below the funds rates, nasty things tend to happen. Time to take the blinders off."
Cue today and tomorrow's Fed conference, which Fed Chair Powell will open later today and will see a number of panels and paper presentations (we have seen a few titles, none of which appear immediately compelling as a policy signal). Will the Fed recognise and corroborate the market's aggressive repricing of its policy path?
The Reserve Bank of Australia cut rates overnight as universally expected and released another rather complacent statement, in which it included a wait and see stance rather than guiding explicitly on rates, although the announced forecast of 2.75% GDP growth for this year and next will be an easy one to miss on and miss badly and we're likely to see at least another cut and more likely three more for the cycle.
Trading interest

Short AUDUSD as long as below 0.7025 and NZDUSD as long as below 0.6700.
Short EURUSD via put options – for example 1-month 1.1200 today costs 38 pips with EURUSD at 1.1267
Chart: EURUSD

EURUSD surged yesterday, which saw the largest trading range in quite some time. No technical damage to the bearish case just yet, and the pair needs to achieve at toe-hold north of 1.1300 and arguably above 1.1375-1.1400 to start breaking things to the upside. Not sure we can see the euro-positive catalyst to take us there…
The G10 rundown

USD – note sure how durable yesterday's weakening move will prove – could be a one off or the start of a tactical short squeeze – but not looking for the move to have legs.
EUR – can Draghi surprise on the dovish side is the question at this Thursday's meeting beyond the generosity of the new TLTRO loan terms? Euro remains a sell-off risk against the USD.
JPY – if we have reached a near-term climax in Fed rate cut expectations, watch out for JPY strength could consolidate sharply here
GBP – no relief in sight as EURGBP challenges 0.8900 with room to 0.9000-0.9100.
CHF – EURCHF struggling below the prior lows and below the key 1.1200 this morning, but price action locally very two-way. Likely tracking JPY in the crosses and then watching whether ECB can impress.
AUD – the RBA relatively upbeat, but sets up the straw-man target of 2.75% growth for this year and next, an easy to miss target. Still like AUD lower eventually, with any US-China short-term trade breakthrough making life difficult for AUD bears. Watch out for Australia's Q1 GDP report tonight.
CAD – the upside rejected in USDCAD after foray above 1.3500 has failed, but we've played this scene before as we've had no sustained directional momentum in USDCAD since January.
NZD – hopes for an AUDNZD rally fading again if we stay below 1.0600 - may have to wait for NZ data catalysts, with none of note for the next couple of weeks.
SEK – EURSEK has traded into the 10.60-65 pivot zone but has not taken it out. Have a hard time seeing SEK outperformance of real duration as long as growth outlook weak.
NOK – EURNOK in no man's land as bears don't have a case with oil down here and Norway's yield outlook beginning to erode again. Upside technical catalyst on a close above 9.85 (likely needs weaker risk sentiment, weaker oil prices etc…)

Upcoming Economic Calendar Highlights (all times GMT)

0900 – Euro Zone Apr. Unemployment Rate
0900 – Euro Zone May CPI Estimate
0930 – Australia RBA's Lowe to speak
1355 – US Fed Chair Powell to speak at Chicago Fed Conference
1400 – US Apr. Factory Orders
1945 – US Fed's Brainard (Voter) to speak
0130 – Australia Q1 GDP
You can access both of our platforms from a single Saxo account.