USD traders eye $179bn in US Treasury auctions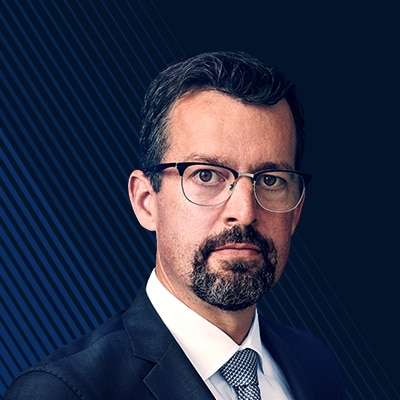 John Hardy
Head of FX Strategy
The US Treasury Department will auction off a staggering $179 billion in T-bills and two-year T-notes as part of a heavy auction schedule this week (through Thursday) of $258 billion in total, including record auctions today of three- and six-month T-bills. This offers an important test of the weak USD narrative: if we see weak auctions, particularly for the two-, five-, and seven-year paper, it would confirm that the market is concerned about the US fiscal outlook this year, including the Fed's Quantitative tightening, and that the US will struggle to fund its current account deficit without much higher yields.
As Luke Gromen of FFTT has put it, the USD could start behaving like an emerging market currency. Successful auctions this week, on the other hand, would challenge the narrative and provide a challenge to the weak USD consensus.
Another factor intertwined with US yields is risk appetite – the US dollar did relatively well during the worst of the recent market earthquake, but if spiking yields on weak US auctions are the cause of a new downdraft in risk appetite, it's rather tough to build any stronger US dollar narrative. The most supportive backdrop for the greenback would likely be a successful series of auctions together with fresh weakness in equity markets. Last week's resistance level in the S&P 500 around 2,750 looks pivotal for whether we can continue to emerge from the shadow the latest selloff.
Elsewhere, new developments are thin to nonexistent, but big themes remain in addition to the dominant theme of risk appetite and the related concerns on the US fiscal outlook. The biggest is perhaps the risk of a trade confrontation or worse between the US and China. Last Friday, the US Commerce Department made recommendations on tariffs on Chinese steel and aluminium imports that have elicited a sharp response from the Chinese side.
An excellent FT column (paywall)
today points out the Trump team's motivation for going after China on this specific area isn't simply a naïve job-protection scheme that any economist would describe as self-defeating in basic economic growth terms, but also a response to what is arguably an act of economic aggression. In short, Chinese state-sponsored hackers stole intellectual property on steel-making processes from US Steel to improve their own product and then undersell US steelmakers globally. Stories like this one and the recent evidence pointing to Russian state-sponsored cyber-meddling in US politics suggest the risk of deepening hostility between major powers. Perhaps the new face of warfare is here and it isn't conventionally military but rather occurs in the cyber-informational and trade/economic domains.
Chart: USDJPY
The USDJPY bounce needs to fade in the 107.50-108.30 area if we are to maintain the weak USD narrative and the Treasury auctions over the next few days are likely a key driver of the outlook.
The G-10 rundown

USD – the US dollar is looking a bit peppy ahead of pivotal auctions today as we discuss above. We focus on USDJPY as especially interesting over these auctions, particularly the 107.50-108.30 zone and whether this provides resistance.

EUR – EURUSD is trading heavy with a decent US Treasury auction today; a close below 1.2300 is needed to suggest that bulls are going to have to sit on their hands a bit.

JPY – the USDJPY move lower was the biggest development among major USD pairs last week and the move needs to find resistance over the next couple of days in the 107.50-108.30 zone to suggest the trend remains intact.

GBP – GBPUSD couldn't hold 1.40 and EURGBP is locked in the vice grip of the 0.8700-0.8900 range. Not sure where the next short-term catalyst is for GBP other than technical breaks...

CHF – wondering if the March 4 date is holding back EURCHF (German SPD vote on whether to approve the Grand Coalition and the Italian election). We suspect that the 200-day moving average, now above 1.1400, could come under pressure if risk appetite deteriorates again.

AUD – AUD firmed a bit on the Reserve Bank of Australia minutes overnight, though these deserve little discussion as the RBA continues to suggest that inflation recovery will be slow and Q4 wage growth will likely be at a 2.0% year-on-year rate. The only leg of the stool holding up the AUD is the commodity basket associated with Australia's mining industry.

CAD – USDCAD looks buoyant, but needs to work above the 1.2600-50 zone to excite more bullish attention. A cocktail of US Treasury auctions and yields, risk appetite, oil prices, and the Canadian CPI release on Friday will determine the outlook – we're constructive on the upside on a close above the pivot zone.

NZD – AUDNZD has found support recently in a sloppy test of a big 61.8% Fibonacci retracement and the kiwi has looked relative weak over the last couple of sessions, but the selling needs to deepen to suggest any larger selloff is finally underway.

SEK – the Swedish CPI print is up this morning and it's usually a market mover. A weak number and a backdrop of deteriorating risk appetite are the most negative scenario and could set EURSEK on the path to 10.00-plus again, while the key downside pivot looks like 9.85-80 and would need an inline or higher CPI print and continued calm.

NOK – EURNOK is precisely back to mid-range and needs to make a directional commitment soon, as does crude oil. Norway's short rates have shifted significantly higher over the last week, perhaps providing some of the boost in NOKSEK, which is looking interesting for an upside break again after failing the previous attempt (note Swedish CPI release today as a key factor).

Upcoming Economic Calendar Highlights (all times GMT)

• 0830 – Sweden Jan. CPI
• 1000 – Germany Feb. ZEW Survey
• 1130 – Sweden Riksbank's Floden to Speak
• 1800 – US 2-Year Note Auction
• 2300 – New Zealand RBNZ Governor Spencer
You can access both of our platforms from a single Saxo account.