FX Update: New Year stumbles out of the gates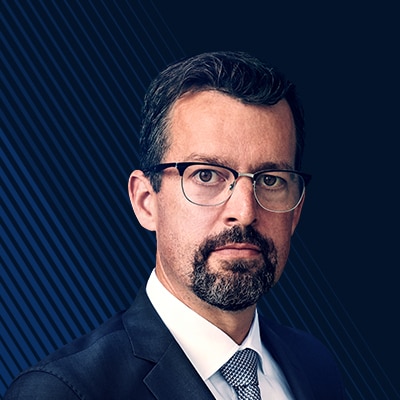 John Hardy
Head of FX Strategy
Summary: The Japanese yen is riding high atop the major currencies as the New Year gets off to an ugly start as a traditional safe haven currency. But fears that 2019 will prove a challenging year for global growth are not driving a consistent narrative across global currencies.
---
We start the year with USDJPY plunging well below 110 and EURUSD taking a half-hearted stab at 1.1500 before retreating again. The sharply stronger yen of late appears to be a delayed firing of its safe-haven tendencies, as it absorbs the worst December for US equities since the 1930s and US long treasury yields collapsing.

Overnight, a weak China Caixin Manufacturing PMI (49.7) confirmed the weak official data point from New Year's Eve, and Chinese equities stumbled out of the blocks and closing at new lows for the cycle and S&P futures are down a full two percent as of this writing several hours ahead of the US open. The enormous bounce in the final week of trading in 2018 was likely in part driven by enormous rebalancing flows after a huge drop in equities for Q4 and significant rise in treasuries. That calendar and rebalancing factor of course disappears with the rollover into a new calendar year.

Markets have plenty to ponder as 2019 gets underway: a US government shutdown will affect some data releases and the Fed's ability to get a signal from the economy if it drags on for much longer. President Trump's position on the shutdown may prove weak and he is already now expressing hope for a deal with Congress. Also a factor is the idiotic US budget ceiling issue, as USD liquidity is affected by the run up to the next budget ceiling suspension expires on March 1 as the US Treasury is forced to draw down some of its enormous cash levels ahead of that date.

On the political front, Trump will find his seat almost unbearably hot as the new US Congress sits starting tomorrow and the Democratic house will come out with guns blazing. Trump also faces the challenge of a trade deal with China and as if there wasn't enough on his plate, the North Korea issue is back, as Kim Jung Un's latest moves have made clear that nothing concrete was accomplished the last time around.

Outside the US, the market frets about the quality of global growth, in particular whether and when China's shifting attitude on stimulus will show up in the data. In the UK, the Brexit issue will intensify as the parliamentary vote nears, likely for the week after next. In Europe, political noise has ebbed as the Italian budget deal has put that issue on ice until at least later this year, but the challenges of populism in Europe can only mean that 2019 will prove a pivotal year for Europe.

Chart: USDJPY weekly

The USD has been somewhat neutral in broader terms, as EURUSD has failed to exit its seeming perma-range between 1.1300 and 1.1500, but the yen has increasingly made a statement over the last couple of weeks, rising across the board on weak Asian markets and as US yields have tumbled aggressively at the long end.

The proximate technical inflection technical inflection point is the 61.8% retracement of the prior wave coming in around 108.40 as USDJPY has been in a tightening coil over the last several years. If the market's anticipation of a Fed direction change deepens and the Fed actually transitions to an easier stance in the year ahead, the USD could be set for a tumble here, while a misread of the situation and resurgence in bond yields or the failure of the US to fall into recession could reverse the slide.
The G-10 rundown

USD – we've discussed the crossfire of USD-supportive safe haven bids versus the risk that a Fed change of heart could eventually bring weakness. The path to a weak USD is tough until the Fed goes into full reverse and brings back USD liquidity – likely via eventual de facto monetisation of US government deficits – that still appear some way off.
EUR – EURUSD is shying away from 1.1500 after a probe this morning. The euro is cheap, but we have a hard time building a sustained positive story for the single currency this year on a likely steady drumbeat of existential threats – first up is Brexit, then the popular mood evident in the EU parliamentary elections in May.
JPY – the yen is on a tear, firing on both of the weaker risk appetite, lower long bond yields cylinders, but likely also on the Bank of Japan's recently announced delay of when it anticipates achieving its inflation target.
GBP – EURGBP is frozen around 0.9000 as we await the parliamentary vote on the Brexit deal – and whether that failure means an extension of uncertainty on a delay of the March 29 deadline or a new referendum or both.
CHF - EURCHF is heavy as risk off weighs but not expecting CHF to match the JPY as a safe haven destination unless EU existential risks find their way back onto the radar screen.
AUD – Australia's housing bubble unwind threatens a self-reinforcing credit crunch and the market is beginning to price Reserve Bank of Australia cuts this year. Watching the 0.7000 level in AUDUSD as an important psychological pivot.
CAD - clearly some link between risk appetite and oil prices, keeping CAD offered as the year gets underway – for longer term, will prefer CAD versus AUD and NZD for this year.
NZD – as I discussed
in a recent post
, the kiwi is long-term overvalued. Awaiting a catalyst for the market to discover this, and for now the AUDNZD could yet prove its historic modern lows close to parity as Australia's economy potentially eyes its first recession in a generation.
SEK – A massive SEK rally on the final trading day of the year with no identifiable catalysts smells a bit of rebalancing, but Swedish rates are holding up well and the currency is brushing off the lack of a functioning government (reminds us how much of the economy and government functions are on autopilot anyway). If EURSEK remains below 10.25 as liquidity returns, the potential toward 10.10-10.00 looks intact.
NOK – signs of poor liquidity it NOK in abundance over the holidays. Looking for a return of the Norges Bank bids (to fund budget deficits) to see NOK performance improving in the months ahead, though would like so see Brent oil remain above 50 dollars/bbl for a constructive view on NOK.
Upcoming Economic Calendar Highlights (all times GMT)

1430 – Canada Dec. Market Manufacturing PMI
1445 – US Dec. Final Markit Manufacturing PMI
You can access both of our platforms from a single Saxo account.