FX Update: Important questions, if low expectations for FOMC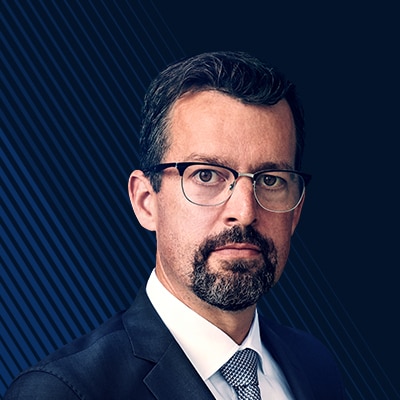 John Hardy
Head of FX Strategy
Summary: The market is not expecting much from the FOMC meeting later today, nor perhaps should it, given that the Fed needs to have a look at how the economy is shaping up once a significant percentage of the US population has received Covid vaccines, which seem to be in short supply for now. Another issue looms for the Fed in that its purchases are possibly too modest given the size of the US deficit this year.
---
FX Trading focus: FOMC preview: how does the Fed view treasury issuance?.
I am expecting very little from today's FOMC meeting, as the Fed can hardly to anything besides sit on its hands here, not needing to do anything on the easing side due to extremely easy financial conditions, while also unable to get a sense of how quickly the vaccine will lead to a normalization in employment and inflation in coming months.
As I argued yesterday, I believe that the Fed is headed towards a policy mistake this year – at minimum because it has created a monster in financial markets in combination with the US fiscal response to the pandemic crisis, one that will at some point destabilize markets and bring a negative feedback risks into the economy regardless of the Fed's next step. And given the over-stimulus (to asset markets more than the economy as the Fed brought excessively easy financial conditions for credit and zero rates), the risk is that inflation rears up so sharply later this year that the Fed loses its cool and is too quick to signal tapering or a hike or simply allows long rates to spike without moving against them. This could likewise destabilize financial markets and see the Fed lose further credibility, if any really remains.
In today's Q&A, the market may be exceptionally sensitive to any thoughts on tapering (I believe most Fed speakers have settled that issue for now in claiming that it is entirely too early to talk about the issue of taper timing). But even more so, I am most interested in how Powell and company view the evolution of long rates since the last FOMC meeting in mid-December as 10- and 30-year benchmark US treasury yields burst above important levels before the last couple of weeks of back-filling. Will there be any hint of yield-curve-control? Probably far too early to do this, but the urgency will increase if yields head higher. On that note, there are a couple of mathematic facts here: first, that the Fed's current rate of treasury purchases is less than half of net new issuance needs this year – not even including the Biden stimulus. How can tapering even be a remote consideration if this torrent of issuance threatens to take long rates sharply higher? Yields will rise unless US savings rates shift even higher than they did during last year's stimulus rounds or, less likely, if foreigners step up their purchase. A side point is that there is no such thing as tapering and yield curve control until or unless the US Treasury is tightening its belt dramatically. And what about those $40 billion per month in Fed MBS purchases, which together with the collapse in long rates have engineered one of the most aggressive accelerations in home prices in US history? Yesterday's November S&P CoreLogic home price index series posted a year-on-year level of 9.5%, an acceleration from below 5% YoY in just four months.
Chart: EURJPY
The ECB is already trying to talk down the euro, as the ECB's Knot today threatened that the central bank has the tools to counter euro strength if it needs to do so, while yesterday saw the ECB declaring that it would study the impact of ECB policy relative to Fed policy on the exchange rate as it scratches its head over the weaker USD despite the stronger US economy. Keeping a lid on the euro might be relatively easy in the near term as there are few reasons outside of valuation to bid up the single currency on the reflation trade, as fiscal stimulus to stoke a recovery across the EU will prove weaker than elsewhere, and where negative interest rates weigh heavily on the currency. EURJPY is one place to look for further potential euro weakness as the JPY is even less fairly priced in real, inflation adjusted terms. Any new wobble in risk sentiment and ongoing stability or even strength in global safe haven sovereign bonds could also feed JPY (and likely also USD) strength. Technically, the pair is at a technical crossroads, having crossed below the 21-day moving average after the prior episode trying to take out the former 127.08 high over the summer was rejected. A fall through 125.00 could set in motion a more significant consolidation lower towards perhaps 122.00. Upside is more likely here only in the event that the reflation trade is put back on more broadly and global long rates head back to new cycle highs.
Economic Calendar Highlights for today (all times GMT)
1330 – US Dec. Durable Goods Orders

1900 – FOMC Rate Decision / Monetary Policy Statement

1930 – US Fed Chair Powell Press Conference

2145 – New Zealand Dec. Trade Balance
You can access both of our platforms from a single Saxo account.