FX Update: EURUSD in correction mode after poke at 1.2000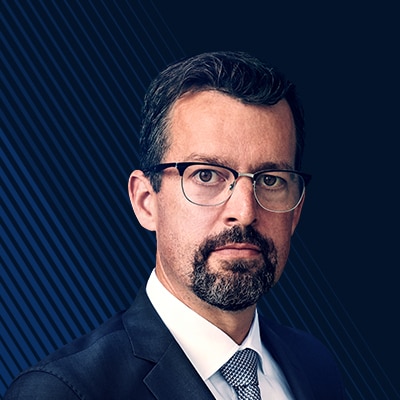 John Hardy
Head of FX Strategy
Summary: Summary: ECB Chief Economist Lane talking up currency effects in ECB decision making and a record weak EU core CPI print yesterday have the euro on the defensive. Elsewhere, is the sterling rally legit or set to quit after a squeeze on shorts? And AUDNZD is nearing a pivot level on the chart for establishing whether the bull trend holds.
---
Trading focus:
EUR and EURUSD on the defensive after 1.2000 touch: the magic 1.2000 level was ever-so briefly touched yesterday before EURUSD closed back lower and followed through below 1.1900 in today's trade. ECB Chief Economist lane took pains to point out that the strong EURUSD is a factor in their modeling just as EURUSD was pushing into the 1.2000 area and then we also saw that record low year-on-year core August CPI inflation reading yesterday at 0.4%, far worse than expected. One thing that could quickly right the ship for the euro even if the ECB does try to pull out the stops next week (more QE really matter?) is that European risk assets may enthuse to the top being taken off the euro rally – major European indices have been very rangebound relative to the strength in the US, but some of them are threatening resistance again in today's very strong session.
Chart: EURUSD
The question for traders is whether this is a brief one-off or an opportunity for a deeper consolidation – testing the 1.1750-1.1700 pivot zone or something on a larger scale. I have been in favour of a consolidation of decent magnitude, but most USD pairs have failed to post anything resembling one, so confidence is merely fair for a bearish trade, given the prior failure of what seem excellent pattern reversal setups (like yesterday's shooting star candlestick after touching the cycle highs) to provide any follow through lower. A close below 1.1850 would take us down through the local rally wave's 61.8% retracement, but the bigger test looks like the 1.1750+ recent lows and then the 1.1700 area. Note that a mere 38.2% retracement of the rally sequence from the late June consolidation low (that low almost a perfect 38.2% test of the rally off the early May low, by the way), is at 1.1688, while the 38.2% retracement of the entire rally off the March panic low comes in just below 1.1500, as does the 61.8% retracement of the rally wave from the June low. What to trade? Tactically, I like standing aside here or maintaining shorts on this break below 1.1900 and then watching how the price action shapes up around 1.1700 if we get down there.
AUD and NZD working on the night moves
We saw diverging fortunes for the AUD and NZD overnight after Australia's Q2 GDP came in at a weaker than expected -7.0% QoQ vs. -6.0% expected after AUDUSD had managed to scrape to new highs for the cycle above 0.7400. The subsequent consolidation looks innocuous enough, as the pair would need to work below 0.7250 to derail the late rally – something that would likely also require a distinct change of mood in equities and not least commodities markets. Testing the long case around 0.7310 (38.2% of recent wave) will be tempting with stops below 0.7240 (61.8% of recent wave)
The kiwi (NZD) on the other hand, powered higher on the RBNZ's Orr oddly pronouncing no concern on the exchange rate, something that the central bank has mentioned before as a major factor in policy considerations and has also put its intervention money where its mouth is on occasion. Orr also talked up the still dovish tilt of the central bank and apparent readiness to ease further – if NZD doesn't stop rising right here, this will be soon indeed. In relative strength terms, AUDNZD is the one to watch and needs to find support perhaps head of 1.0800 to avoid a retest back into the 1.0600 and lower area.
Another franc fakeout?
The franc had one of those days that it has had on several occasions over the last several weeks – a huge one day ramp that struggles to hold into the next day. It is impossible to gin up a narrative for these moves except to perhaps attribute them to major profit taking (and possible SNB intervention?) in USDCHF at 0.9000 just as EURUSD hit 1.2000 yesterday. If the EURCHF move fades deeply back below 1.0800 then we can likely sit on our hands for a time and keep any view on CHF to the side for now. CHF volatility most likely picks up in a full-on recovery mode, with higher yields – not what we've seen in recent days.
GBP rally too legit to quit?
Finally, we continue to watch sterling here as EURGBP has managed a solid break below the prior range lows around 0.8900, which could open up for the 0.8700 zone. Some of this is likely inspired more by Euro negativity in the wake of yesterday's CPI as there is little UK news flow to celebrate. As for GBPUSD – the 1.3500 level is a massive chart point and trend support starts at 1.3250. Would like something to grab on to for arguing for higher sterling, but sometimes one gets the strongest portion of a directional move before there is any clear attribution.
You can access both of our platforms from a single Saxo account.