FX Breakout Monitor: Waiting for Friday with bated breath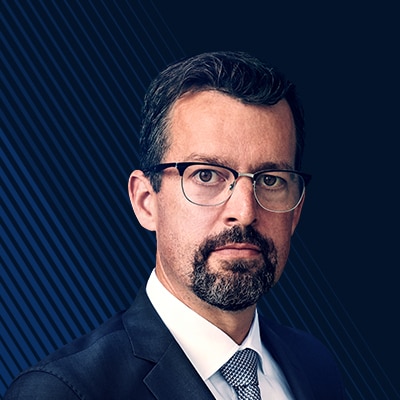 John Hardy
Head of FX Strategy
Summary: Price action remains nervous after the recent spike in concern that the US-China trade negotiations are not headed for a friendly outcome.
---
For a PDF copy of this edition click here.


A very tough environment for breakout traders here as we await for the near-term fate of the threatened China tariff announcements on Friday. The pattern of JPY strength has largely persisted, though the price action in risk-correlated assets remains choppy and nervous as we await whatever Friday will bring us.
An exclusive story today from Reuters
made a bit of a splash as it detailed the degree to which China's response to a draft agreement was seen as a full reversal by the US side.
Elsewhere, the USD is a tad stronger on the day against EUR, but not a standout mover. One of the bigger movers today was sterling, which has weakened on the risk-off and perhaps on renewed sense that Brexit is going nowhere in a hurry; GBPUSD is back close to the pivotal 1.3000 area.
NZD was unable to sustain a sell-off today as while the RBNZ did cut rates, its guidance was rather positive and only suggested 50/50 odds of another 25 basis point chop through Q3 of next year.
NOK is breaking down ahead of tomorrow's Norges Bank, a development we discuss below.
Breakout signal tracker


No change in our open positions as we await Friday's outcome – we are sympathetic to anyone looking to remove all risk until early next week. EM trades like USDRUB are stunningly quiet, given the nervous backdrop.
Today's FX Breakout monitor

Page 1: USDJPY has visited new lows near 110.00 today – the last shreds of medium-term range support. Friday determines the bigger break unfolds here. EURJPY has already broken down but is likely to show directional sympathy with USDJPY post-Friday. Elsewhere, AUDUSD is one to watch for downside risks on a significant escalation of the trade policy showdown Friday. Same goes for USDCAD, which remains perched near the upside breakout level.
Page 2: here we note that gold is looking at upside break ahead of Friday, as are a couple of the USD/EM pairs, though lack of volatility is rather remarkable there. Most other new extremes are continuations of established moves, like lower in SEK and NOK.
Chart: EURNOK

Potentially big things afoot for NOK, where the movement will hinge not only on the Norges Bank meeting tomorrow, but also on the markets' anticipation of the outlook for global growth after this Friday's announcements from both side of the US-China trade negotiations. EURNOK may be headed for all-time highs on the worst combination of lowered guidance from Norges bank and weaker oil prices if concerns about the US-China relationship spike further after Friday.

Stay tuned – the action could just as easily spike back the other way if risk sentiment improves and US tariff threats are delayed for further negotiations. The line on the chart shows the 49-day high close, our medium-term breakout level.
REFERENCE: FX Breakout Monitor overview explanations

The following is a left-to-right, column by column explanation of the FX Breakout Monitor tables.

Trend: a measure of whether the currency pair is trending up, down or sideways based on an algorithm that looks for persistent directional price action. A currency can register a breakout before it looks like it is trending if markets are choppy.

ATR: Average True Range or the average daily trading range. Our calculation of this indicator uses a 50-day exponential moving average to smooth development. The shading indicates whether, relative to the prior 1,000 trading days, the current ATR is exceptionally high (deep orange), somewhat elevated (lighter orange), normal (no shading), quiet (light blue) or exceptionally quiet (deeper blue).

High Closes / Low Closes: These columns show the highest and lowest prior 19- and 49-day daily closing levels.

Breakouts: The right-most several columns columns indicate whether a breakout to the upside or downside has unfolded today (coloured "X") or on any of the previous six trading days. This graphic indication offers an easy way to see whether the breakout is the first in a series or is a continuation from a prior break. For the "Today" columns for 19-day and 49-day breakouts, if there is no break, the distance from the current "Quote" to the break level is shown in ATR, and coloured yellow if getting close to registering a breakout.

NOTE: although the Today column may show a breakout in action, the daily close is the key level that is the final arbiter on whether the breakout is registered for subsequent days.
You can access both of our platforms from a single Saxo account.