FX Breakout Monitor: USDJPY leading the USD charge higher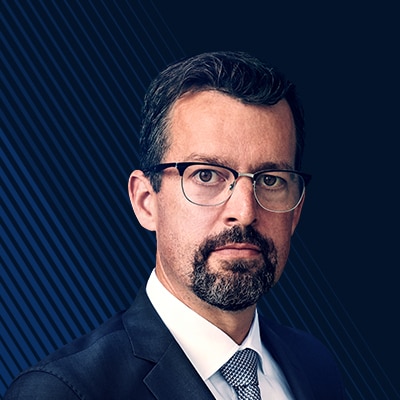 John Hardy
Head of FX Strategy
Summary: The US dollar is charging hard against the lowest yielding DM currencies, led by what looks to be a fresh breakout higher in USDJPY. Elsewhere, watching whether the RBA tonight encourages or dashes AUD bulls' hopes.
---
For a PDF copy of this edition, click here.


The US dollar staged a solid comeback rally late Friday as US yields rose on the back of a reasonably strong US employment report and ISM Manufacturing survey. Bond traders may also be looking at a heavy auction calendar this week from the US treasury (auctions over next three days of 3-year, 10-year and 30-year paper).
Breakout signal tracker

We will endeavor to track a curated list of the breakouts we highlight and find technically compelling – our first signal on the new tracker list will be today's USDJPY break. Strictly speaking, we should be waiting to ensure that today's close in USDJPY is above the prior 19-day high close – which as can be seen below in the FX Breakout Monitor is currently 109.78. So if we close back below that level more than a couple of pips, we negate the signal and take the loss tomorrow.
Today's FX Breakout monitor

Page 1: The greenback has surged to new highs versus the JPY and CHF, with break levels still rather far off elsewhere. In fact, USDCAD has just retreated slightly from a break lower late last week, suggesting this is as much about JPY and CHF weakness as USD strength at the moment. EURJPY is proving that point as well, pulling once again to a more definitive high close on Friday to search out new resistance levels. We would also highlight AUDCAD ahead of tonight's Reserve Bank of Australia meeting – as a break could be imminent there if the central bank waxes sufficiently dovish to see the price action stick lower tomorrow.
Page 2: USD strength seen here as well in the form of a new break higher in USDSEK, should the pair close north of 9.0850, but do note that on the chart, there is an enormous overhead resistance stretching as high as 9.25. In the meantime, EURSEK is stretching to significant new highs after clearing the range late last week and then getting a bit bogged down. Note that USDMXN is the USD/EM pair closes to a new 19-day high close on our list after consolidating in a narrow range for more than three weeks.
Chart: USDJPY

USDJPY trying to clear the clearly marked range high of 110.00 today – watching closely into the close and shifting focus toward the 200-day moving average above 111.00 should the break succeed as US yields head higher – or not – over this week's large US treasury auction.
Chart: EURJPY

EURJPY closed at a new high already on Friday, the best of the recent attempts. Quick traders playing for a break should have already had a look at getting long on the open today at closer to 125.50 than the current 125.90 area for a go at perhaps 127.50 or higher.
Chart: USDCHF

Another interesting pair here is USDCHF, given the EURCHF continues to look higher as well as the USD generally firms up. The pair is staring down the massive parity area once again. We have a bit less interest here until EURUSD shows more downside interest, but perhaps CHF weakness is sufficiently profound to drive the pair well above parity to the former major high above 1.0100.
Chart: AUDCAD

Keeping an eye on AUD pairs with tonight's RBA meeting and other Australian data points – if AUD sells off, most AUD pairs are in a reversal-from-strength situation as opposed to a breaking down situation. The exception is AUDCAD, which could look sharply lower and break new ground on dovish guidance from the RBA.
REFERENCE: FX Breakout Monitor overview explanations

The following is a left-to-right, column by column explanation of the FX Breakout Monitor tables.

Trend: a measure of whether the currency pair is trending up, down or sideways based on an algorithm that looks for persistent directional price action. A currency can register a breakout before it looks like it is trending if markets are choppy.

ATR: Average True Range or the average daily trading range. Our calculation of this indicator uses a 50-day exponential moving average to smooth development. The shading indicates whether, relative to the prior 1,000 trading days, the current ATR is exceptionally high (deep orange), somewhat elevated (lighter orange), normal (no shading), quiet (light blue) or exceptionally quiet (deeper blue).

High Closes / Low Closes: These columns show the highest and lowest prior 19- and 49-day daily closing levels.

Breakouts: The right-most several columns columns indicate whether a breakout to the upside or downside has unfolded today (coloured "X") or on any of the previous six trading days. This graphic indication offers an easy way to see whether the breakout is the first in a series or is a continuation from a prior break. For the "Today" columns for 19-day and 49-day breakouts, if there is no break, the distance from the current "Quote" to the break level is shown in ATR, and coloured yellow if getting close to registering a breakout. NOTE: although the Today column may show a breakout in action, the daily close is the key level that is the final arbiter on whether the breakout is registered for subsequent days.
You can access both of our platforms from a single Saxo account.