FX Breakout Monitor: Strong dollar triggering solid breaks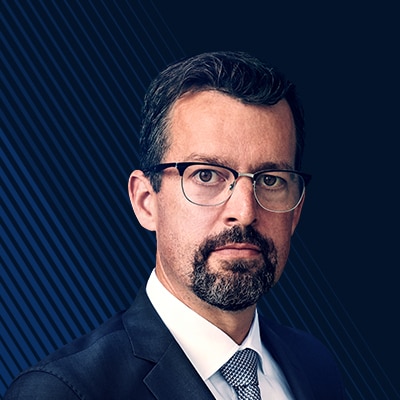 John Hardy
Head of FX Strategy
Summary: The USD bounceback is showing sufficient strength to potentially trigger breakout levels in AUD and NOK on today's close ahead of next week's pivotal FOMC meeting. EURUSD is also in the spotlight here for a potential break lower.
---
For a PDF copy of this edition, click here.
The US dollar is rallying on fresh Brexit uncertainty that is now dragging down the euro possibly as much as it is sterling, as well as weak Chinese data and soft French PMI data after a rather gloomy European Central Bank meeting yesterday. If the market closes where it is currently, the USD is actively attempting a break higher against the AUD, NOK and EUR as well as a couple of emerging market currencies.
As we are close to important breakout levels in other USD pairs like USDCHF, note the levels in the FX Breakout Monitor chart below and the proximity for USD pairs that have not yet broken.
The tricky caveat for USD breaks right here is that action may get bottle up ahead of the Federal Open Market Committee event risk next Wednesday and the risk that the FOMC waxes more dovish than expected (though a fairly dovish shift looks to be priced in). Still, the technical quality of these breaks is reasonably solid ahead. We have a look at the three potential G10 USD pair breakouts, but do note that USDZAR and USDTRY are attempting breakouts and conditions for EM don't look very friendly given weak economic data out of China and ongoing signs of weak risk appetite.
As well, note the possible NOKSEK break lower heading into next week after the recent post-big-slide consolidation.
Strategies for trading breakouts
We'll follow up more on this front in future posts, but one strategy is to enter a position sometime early Monday assuming the breakout is confirmed on today's close and then holding for seven to nine trading days and taking profit (multiple partial profits certainly a strategy) on any large surges in that time frame that takes the profit more than two or more times the risk on the strategy. The risk on the strategy (distance to the stop from entry) can be scaled to a bit more than one ATR (indicated on the FX Breakout Monitor tables for each pair) or a bit more if entry is established well beyond the break level. Stops can be moved to reduce risk once the position has moved than an ATR into profit, though arguably shouldn't be trailed one-to-one with the price action.
We include a description of the FX Breakout Monitor tables below the charts.
Chart: AUDUSD

This is a fairly clear-cut break on a weak close today below the 19-day break level of 0.7190, which opens up the bottom of the range. The action next week will be highly sensitive to US-China trade negotiation headlines and the FOMC meeting.
Chart: USDNOK

Here we have both a 19-day and a larger, 49-day breakout potentially unfolding as USDNOK challenges its highest levels in over 18 months. The highest level reached back in early 2016 was right around 9.00, the ultimate resistance; this level may attract on a break higher in a strong USD environment.
Chart: EURUSD

EURUSD break is technically valid locally, but the ultimate cycle low is still lower at 1.1216. Still, if the FOMC fails to wax sufficiently dovish next Wednesday, a clear break lower here could lead to a test into the next big round level (EURUSD has an affinity for round levels) at 1.1000.
FX Breakout Monitor overview explanations

The following is a left-to-right, column-by column-explanation of the FX Breakout Monitor table:

Trend: a measure of whether the currency pair is trending up, down or sideways based on an algorithm that looks for persistent directional price action. A currency can register a breakout before it looks like it is trending.

ATR: Average True Range or the average daily trading range. This calculation uses a 50-day exponential moving average. The shading indicates whether, relative to the prior 1,000 trading days, the current ATR is exceptionally large (deep orange), somewhat elevated (lighter orange, normal (no shading), quiet (light blue) or exceptionally quiet (deeper blue).

UP and DOWN Break Levels: These columns show how close, in ATR terms the current price is from breaking the highest and lowest prior 19- and 49-day daily closing levels, with the "breakout level" indicating the actual level of that highest or lowest close. If a breakout is getting close in ATR terms, it is highlighted in yellow or bright yellow (very close). If the current price is trading above or below the breakout levels, in other words, has just broken out, an "X" is shown to indicate this rather than an actual ATR reading.

NEW Breakouts: These are indications of whether, at the time of the snapshot of the market, the currency pair is trading above or below the breakout level. NOTE: it is key that the intention here is to highlight NEW or initiail breakouts, as a pair that has been trending consistently and has set multiple (more than two) new highs/lows will not be highlighted. This is done to avoid too much noise on the chart and focus on new information.

Number of breakouts for prior 8 days: This is merely a counter to indicate the number of days in which the pair has posted a new daily 19-day or 49-day high or low close. It will flag currency pairs that have been trending strongly recently but aren't actively breaking out at the time of the snapshot of the model and/or aren't highlighted in the NEW Breakouts part of the table

Recent New 19-day Signals: this gives the reader a chance to see if any recent 19-day breakout signals were registered over the prior three days for perspective on recent developments. The prior day's signals particularly interesting if waiting for daily closes before deciding whether to trade a breakout on the following day. If there have been more than three prior signals over the past eight days, no signal is shown in order to reduce the "noise" on the overview (though all signals are tallied in the "number of breakouts…" column to the left).
You can access both of our platforms from a single Saxo account.