FX Breakout Monitor: Market reluctant to make a statement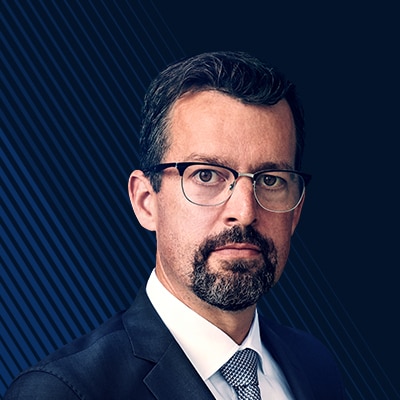 John Hardy
Head of FX Strategy
Summary: EURUSD sees a new local low as we focus on EURJPY in light of the recent yen rally.
---
For a PDF copy of this edition, click here.


EURUSD was lower for a time today, exploring the last shreds of the range ahead of the 18-plus month low of 1.1216 from November of last year, a break of which could set trend chasing and a bit more momentum in motion. The weak euro is a chief driver here as EURCAD has also poked to new lows recently and EURAUD is not far from its breakdown point as well. Weak US data disrupted the EURUSD move in early US trading, so let's watch the weekly close today and action earlier next week.
JPY reversed hard back to the upside yesterday
in the wake of a very ugly US Retail Sales report yesterday that inspired a rally in US fixed income and a sell-off in risky assets. Some of that energy has reversed today, but the JPY move still looks significant even if actual upside breaks could take some time to achieve in most JPY crosses unless volatility accelerates steeply. The EURJPY pair is the one closest to a downside break setup, driven as much by a weak euro over the last couple of weeks – see chart below.
Breakout signal tracker

Our AUDCAD signal has been a waste of time and will roll off (nine-day time limit) next Tuesday if not stopped out before then. The EURUSD short looked promising intraday before later price action argues that we'll have to wait for next week's action for a better indication of whether a proper downtrend will be set in motion.
Today's FX Breakout monitor

Page 1:
EURUSD chopping around after trying new local lows intraday. EURJPY is only a bit over half an ATR from a downside break of note (see below), and AUDNZD is closing the week at a new cycle low if current price action holds. We see more long-term range there towards parity if the break lower holds.
Page 2: The recent USD breakouts higher versus some EM currencies are of interest, but tactical price action today disappointed later in the session with a solid comeback in risk appetite. Elsewhere, note gold edging back close to the cycle highs versus the dollar again.
Chart: EURJPY

EURJPY is the JPY cross closest to looking at a new 19-day low close, which would be achieved in coming sessions on a close below 123.95 and would likely require a backdrop of weaker risk appetite and falling bond yields again.
REFERENCE: FX Breakout Monitor overview explanations

The following is a left-to-right, column by column explanation of the FX Breakout Monitor tables.

Trend: a measure of whether the currency pair is trending up, down or sideways based on an algorithm that looks for persistent directional price action. A currency can register a breakout before it looks like it is trending if markets are choppy.

ATR: Average True Range or the average daily trading range. Our calculation of this indicator uses a 50-day exponential moving average to smooth development. The shading indicates whether, relative to the prior 1,000 trading days, the current ATR is exceptionally high (deep orange), somewhat elevated (lighter orange), normal (no shading), quiet (light blue) or exceptionally quiet (deeper blue).

High Closes / Low Closes: These columns show the highest and lowest prior 19- and 49-day daily closing levels.

Breakouts: The right-most several columns columns indicate whether a breakout to the upside or downside has unfolded today (coloured "X") or on any of the previous six trading days. This graphic indication offers an easy way to see whether the breakout is the first in a series or is a continuation from a prior break. For the "Today" columns for 19-day and 49-day breakouts, if there is no break, the distance from the current "Quote" to the break level is shown in ATR, and coloured yellow if getting close to registering a breakout. NOTE: although the Today column may show a breakout in action, the daily close is the key level that is the final arbiter on whether the breakout is registered for subsequent days.
You can access both of our platforms from a single Saxo account.