CAD blasted as Trudeau talks tariffs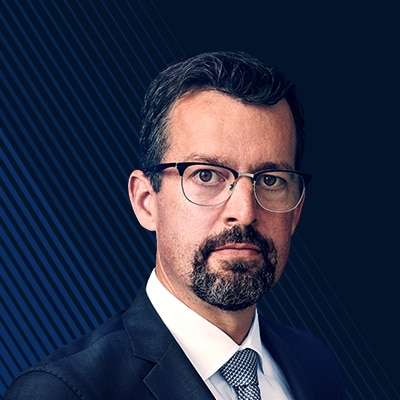 John Hardy
Head of FX Strategy
Late yesterday, Canada's prime minister aired the risk that Canada would be forced to enact its own steel tariffs to prevent Canada acting as a conduit for dumped steel that is then sold into the US economy. USDCAD ripped back higher towards the 1.2950 level as the market considers the consequences for Canada caused by Trump's "carveouts" on tariff policy.

The firing of US Secretary of State Tillerson came within a couple of minutes of an in-line US CPI release, somewhat confusing the reaction function to that release. With no surprises in the inflation data, it leaves the market with fairly neutral expectations going into next week's FOMC meeting. US yields have been steady to lower all along the curve, especially at the long end, with the 30-year US benchmark near its lowest in a month after yesterday's 30-year T-bond auction.

Sweden's CPI is in focus today as the Riksbank wrings its hands on whether inflation will ever rise enough to allow a policy. One factor certainly likely to drive ongoing lowflation or worse is the potential arrival of Amazon to the Nordics this year. The Riksbank happy to keep a dovish message on policy as long as inflation not rising, but at some point, valuation has to matter – not entirely where that point is, but SEK very cheap at these levels versus the euro.

The market's attempt to put back on the "Goldilocks trade" has already misfired a bit, as local highs in the US S&P 500 stock index have been rejected amid signs of faltering market breadth. Volatility from Trump and the risks of another round of tariffs aimed more specifically at China are an overarching risk. An interesting US retail sales data point for February is up today after a couple of weak months in December and January. The US consumer is one to watch this year as we weigh tax cuts versus near record-low savings rates.

Note that New Zealand is reporting GDP late this evening (for those of us in Europe at 22:45 CET).

Chart: USDJPY
USDJPY was breaking higher yesterday in an apparent squeeze/running of the stops ahead of the US Feb. CPI data, which came in exactly in line with expectations at 1.8% core YoY/ 2.2% headline. The selloff from the local highs saw added volatility on the news of the firing of US Secretary of State Tillerson. The bearish shooting star candlestick is a bearish hook for fresh involvement in the downtrend, with the 107.00-25 area as the new resistance/upside pivot.




The G-10 rundown

USD: the greenback in wait-and-see mode on incoming data and the FOMC meeting next week. Minor pivots taken out pointing the needle lower for the greenback, but we're still within ranges nearly everywhere.

EUR: Euro relative strength was notable yesterday, though sterling is outperforming lately. Interesting to watch the relative performance of EURJPY if risk appetite weakens again, as we have seen the pair contending with the 200-day moving average (131.60) and the 132.00 recent highs.

JPY: JPY bouncing as risk appetite fades and yields generally drop. Broad strength likely if these factors continue to support. GBP: sterling strength fairly impressive here, but EURGBP has been one long string of non-trending churn over the last nearly six months as the fate of Brexit simply refuses to crystallise.

CHF: EURCHF looks fairly resilient near 1.1700, given the relative CHF-supportive backdrop of EU yields falling again and the negative attention from the Italian election outcome.

AUD: the Aussie perhaps celebrating stronger Chinese data overnight, but it is our conviction that China's economy is at risk of slowing and may already be doing so, based on the credit impulse. The relative strength of AUDCAD getting remarkably stretched, but no signs of weakness just yet.

CAD: weak as CAD absorbing considerable negativity on the implications of US tariffs for Canada's own trade policy. But if the trade hostility goes global, CAD looks unfairly singled out.

NZD: kiwi traders not sticking their necks out lately – may be forced to with tonight's Q4 GDP report if there are any significant surprises. Market looking for the first uptick in YoY growth in six quarters.

SEK: an important test for SEK today over the Swedish CPI. There is plenty of room for a consolidation in EURSEK if the market sees in-line data or a modest upside surprise as it will take considerable doing to reverse the trend.

NOK: a big day tomorrow for NOK as rate expectations have ramped considerably ahead of tomorrow's Norges Bank meet in expectation of an eventual rate hike.

Upcoming Economic Calendar Highlights (all times GMT)

1000 – Eurozone Jan. Industrial Production
1045 – ECB's Constancio to speak
1230 – Canada Feb. Teranet/National Bank Home Prices
1230 – US Feb. Retail Sales
1230 – US Feb. PPI
1430 – US Weekly DoE Crude Oil/Product Inventories
1615 – ECB's Coeure to speak
2145 – New Zealand Q4 GDP
You can access both of our platforms from a single Saxo account.