Earnings Watch: Can Volkswagen deliver on market enthusiasm?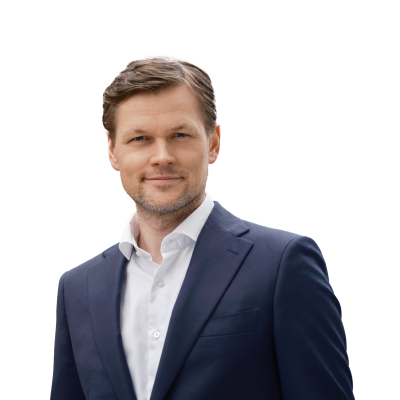 Peter Garnry
Head of Equity Strategy
Summary: This week's earnings will give exciting insights from Lennar on US housing, Zalando on European fashion e-commerce retailing, Volkswagen on their EV ramp-up, Pinduoduo on Chinese e-commerce, Nike on the US consumer and finally FedEx on rising logistics costs and to what extent they can continue to rise. But the week's highlight is definitely going to be Volkswagen as the market is becoming enthusiastic about it is ramp-up in electric vehicles and its ability to compete aggressively against Tesla.
---
The earnings season is light these days as we wait for the first quarter to end, but there are still some companies reporting but following and not following the ordinary calendar year. The list below shows the most important earnings releases this week with those marked in bold as those that could impact overall market sentiment or their specific industry.
Monday:KE Holdings
Tuesday: Partners Group, RWE, Ferguson, Crowdstrike, ZTO Express Cayman, Lennar, Coupa Software, Volkswagen, Zalando
Wednesday: Sunny Optical, Verbund, Alimentation Couche-Tard, Snam, Pinduoduo, Cintas
Thursday: CK Hutchison, China Feihe, CK Asset, CGN Power, Audi, Nike, Enel, FedEx, Accenture, Dollar General
Friday: China Mobile, Zijin Mining, Hong Kong & China Gas, Zhongsheng Group
This week we will focus on Volkswagen as the German carmaker is becoming a serious threat to Tesla and something the market is also beginning to price as we discussed in last Friday's equity note. Volkswagen has held its first battery day today revealing a few things from signing a $14bn battery contract with Northvolt, the Sweden lithium-ion battery maker, and is planning to shift from pouch to prismatic battery cells which is a major boost to Samsung SDI and CATL, and mimics Tesla's decision. Volkswagen is also announcing that it plans to have six battery factories in Europe by 2030 with a combined capacity of 240 GWh and plans to cut battery costs by 50%. The carmaker is also announcing a $400mn investment in charging infrastructure by 2025. Overall, Volkswagen has been reading their Nokia story well pursuing aggressively the future of cars to avoid a painful death. As Volkswagen rise to the occasion it will put pressure on Tesla which will have it most tough year in 2021 due to rising competition. In terms of its Q4 earnings tomorrow, Volkswagen is expected to post revenue of €65.7bn down 0.5% y/y and a sharp increase in profits to €4.6bn.
Other earnings releases worth mentioning are Lennar tomorrow for indications on the US housing market and Zalando which should have had another great quarter as e-commerce is still enjoying tailwind from the lockdowns. On Wednesday, Pinduoduo will hopefully report earnings after they postponed earnings last week and likely show robust results in line with other earnings from Chinese e-commerce companies. On Thursday, Nike will give insights on the US consumer and FedEx will update us on logistics costs and to what degree they can continue to rise and potentially squeeze profit margins for retailers including e-commerce retailers.
You can access both of our platforms from a single Saxo account.