Chinese dual-listings, Tesla's ugly registrations, Trump's infrastructure plan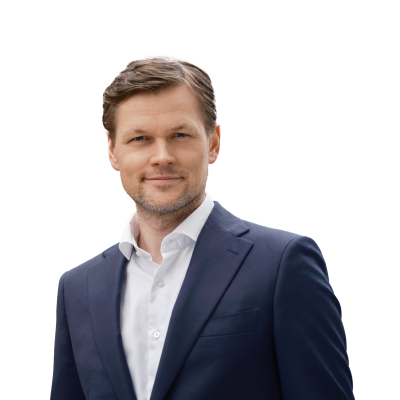 Peter Garnry
Head of Equity Strategy
Summary: In today's equity note we focus on JD.com's new listing of shares on the Hong Kong Stock Exchange which will start trading tomorrow following in the footsteps of NetEase. According to data tracking Tesla's California registrations fell 37% in April and May putting more pressure on the company. But the stock seems resilient in pre-market trading but the new data points increases the risk ahead of Q2 earnings and Q2 delivery numbers which will be published in the first week of July. We also provide a list of US stocks that could benefit from Trump's announced $1trn infrastructure plan to boost growth.
---
Chinese technology companies are outperforming the market this year riding the theme of investors betting on online companies but also that China has been more successful in containing COVID-19 and thus will see a quicker rebound. In the midst of this rally for Chinese technology companies the growing tensions between the US and China, and the recent accounting scandals such as China-based Luckin Coffee with ADRs listed on US exchanges, and caused the US to threaten delisting Chinese stocks on US exchanges.
Republican Senator John Kennedy has proposed a new bill called Holding Foreign Companies Accountable Act which will be an amendment to the Sarbanes-Oxley Act of 2002. The bill will provide the Public Company Accounting Oversight Board with ability to conduct inspections of foreign companies something that China's government has previously rejected. The bill passed in the Senate on 20 May and is now being debated in the House. Skopos Labs has a 55% probability that it will be enacted in the House.
The bill threatens several Chinese companies with ADRs listed on US exchanges as any violations related to this bill would give the US government the authorization to delist the ADRs pushing the shares into the over-the-counter market and severely limiting the liquidity. As a result we recommend clients and investors in general to avoid Chinese ADRs and only seek exposure to Chinese companies through Chinese mainland shares or Hong Kong listings. Some Chinese companies are already making moves to create a dual listing with NetEase listing its shares on the Hong Kong Stock Exchange (HKSE) on 10 June and Yum China announced today that it's seeking banks for potential Hong Kong secondary offering.
Tomorrow JD.com, the closest Chinese equivalent to Amazon.com, will begin trading on the HKSE with the Saxo ticker 09618:xhkg. JD said this morning that it has raised $3.8bn and that it's retail offering was oversubscribed 179 times indicating strong demand. Unless adverse news arrives overnight JD.com shares in Hong Kong could be off to a good start like NetEase experienced. While we understand the need for a second listing we don't understand the need for issuing new primary shares raising additional equity capital. This form of capital is very expensive relative to debt and according to analyst estimates the online retailer is growing the top line by 20% y/y and is expected to generate $3.9bn in free cash flow in FY21. In addition the company has a negative net debt position so there's no need for the capital.
Tesla shares are up in pre-market despite data from Dominion Enterprises shows that California registrations fell 37% in April and May. There is still not available data from other US states but with an estimated 40% share of registrations it's most likely a good proxy on the national demand picture. It might even be overestimating the real decline as California has had better economic prospects during the COVID-19 lockdown with its larger share of workers in the digital sector. Analyst estimates still suggest 7% y/y growth in revenue in 2020 and a positive free cash flow. Our view is that both Wall Street and the market is pricing Tesla for a reality that might easily be way off from the truth as the real damage to the economy is revealed over the coming months. Tesla is one of the most high-risk earnings releases for Q2.
Trump's latest idea of an $1trn infrastructure plan to revive economic growth could lift sentiment in the entire sector related to construction. We recommend investors to consider exposure to this segment of the equity market. The lists below are not exclusive but a snippet of the largest names with exposure to the infrastructure plan.
Building Products: Johnson Controls, Carrier Global, Masco, Lennox International, Fortune Brands, Smith, Trex, Owens Corning, Azek, Armstrong World, Simpson Manufacturing, Advanced Drainage Systems
Construction & Engineering: Jacobs Engineering, AECOM, Quanta Services, Emcor Group, MasTec, Valmont Industries
Machinery: Caterpillar, Illinois Tool Works, Deere, PACCAR, Otis Worldwide, Cummins, Fortive, Stanley Black & Decker, Dover, Ingersoll Rand, Xylem, IDEX
You can access both of our platforms from a single Saxo account.