Batteries will prove a high-growth industry as green transformation accelerates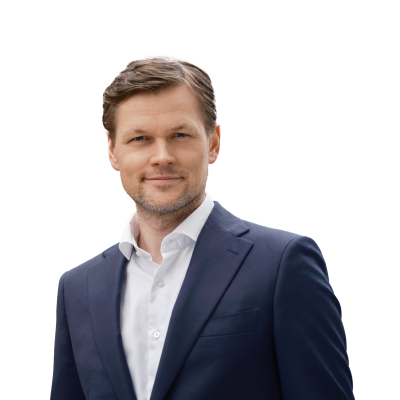 Peter Garnry
Head of Equity Strategy
Summary: The lithium-ion battery and energy storage industry is fast-growing, driven by high growth in the adoption of electric vehicles and energy storage systems to absorb excess energy from renewable energy. In this research note we provide a list of companies with exposure to this multi-decade theme and lay out the demand drivers for the industry. This is a core theme of the future, less carbon-intensive economy and something most investors should contemplate adding to their long-term portfolio.
---
The last 15 years have catapulted the battery industry into a technology race, as batteries are being deployed into more and more products, including smartphones, electric vehicles, tablets, bicycles and industrial applications. The old battery industry came from a focus on the lead-acid batteries used in cars, industrial applications, households etc. towards lithium-ion batteries that are now at the forefront of the mobile electrification trend.

Electric vehicles and green energy are driving the battery revolution
The two main drivers of the adoption of lithium-ion batteries are electric vehicles and energy storage for capturing excess energy from renewable sources. Until recently, the demand for lithium-ion batteries came from consumer electronics such as laptops, cameras, smartphones and other devices, but these applications require less energy density and thus the demand function has only slowly pushed down the costs of lithium-ion batteries. However, the revolution in electric vehicles started by Tesla has accelerated demand for higher density and volume of lithium-ion batteries, driving down costs through economics of scale.
With lithium being a core component of the lithium-ion battery, the price of lithium is obviously playing a role in the cost of a battery pack. Lithium had a stable price during the years 2009-2014, but with the acceleration of electric vehicle production, supply was tight and the price soared 220% from early 2015 to mid-2018. This incentivised huge investments into lithium mining and as supply has improved the price has collapsed 60% since the peak. The price of lithium today is only 18% more expensive than in early 2009, translating into a low 1.5% annualised compounding of prices. Lithium miners are not likely to capture the dominant part of the revenue stream from the revolution in batteries and as such lithium miner stocks are not expected, in our view, to be the most interesting play.
The cost of a lithium-ion battery pack has declined from almost $1,200/kWh in 2010 to $176 in 2018 and $156 in 2019. BNEF (Bloomberg New Energy Finance) expects the price to drop to $62/kWh in 2030. The cost reductions will come from economics of scale driven by electric vehicles and energy storage for renewable energy production, and BNEF expects the global lithium-ion battery market to reach almost $120 billion in annual revenue in 2030.

Electric vehicles, the main demand driver for batteries, are set for a revolution in the coming years. According to BNEF, the number of electric vehicle models will reach 500 globally in 2022, with the sales volume increasing from 1.7 million in 2020 to 26 million in 2030, before reaching 54 million in 2040 and representing 58% of all new car sales. These long-term forecasts tend to overshoot as technological progress is difficult to predict. As such, progress could be much faster with regulatory forces adopted by many countries being the biggest determining factor. By 2040 the increase in electric vehicles will have displaced oil demand by 17.6 million barrels per day, which is around 17% of pre-Covid-19 daily oil demand. The electricity demand in 2040 from electric vehicles is expected to rise by 1,964 TWh, translating to around 5% of global electricity demand.

China is centred around the production ramp-up. But recent cost analyses show that Indonesia has a cost lead over China due to lower labour costs and easy access to nickel and cobalt (the two metals account for 22% of the battery pack costs), although it comes with a higher carbon intensity in the electricity used for battery production. The future will tell us whether Indonesia can seize the moment, but as it is likely to be a technology race in advanced chemistry, we think China will come to dominate this industry.

Pure exposure to the battery and energy storage theme is difficult
The biggest problem with the battery theme is that many of the companies in this industry do not provide pure exposure to lithium-ion batteries. Many of the ETFs available on this theme are too broad-based and some of them even have traditional carmakers in the basket or mining companies with little lithium exposure. We have made several decisions to filter the available stocks to those offering a narrower and, in our mind, better exposure profile to lithium-ion batteries and the general trend in energy storage technologies.

Key for the 18 stocks in the table below is that they will benefit from the trends in mobile electrification and renewable energy, which are set to get a major boost if Joe Biden wins the US election in November, as we described last week in our research note Get ready for clean energy stocks if Biden wins.
Name
Saxo ticker
Industry
Market Cap
Revenue
% Rev growth
EV/
EBITDA
Note
Tesla Inc
TSLA:xnas
Electric vehicle & energy storage
377,073
25,708
14.5
95.9
* Energy storage is
6% of revenue
Contemporary Amperex Technology Co Ltd
03147:xhkg (***)
Lithium battery
67,354
6,438
54.6
44.9
* Lithium-ion battery
and power systems are 100% of revenue
LG Chem Ltd
Not available
Chemicals
42,393
24,151
1.6
19.2
* Energy Solutions
is 28% of revenue
Samsung SDI Co Ltd
Not available
Energy
storage
25,715
8,657
10.3
26.1
* Energy Solution segment is 76% of revenue
Panasonic Corp
6752:xtks
Consumer electronic
22,210
64,667
-6.4
5.1
* Automotive batteries
is 6% of revenue
Eve Energy Co Ltd
Not available
Lithium battery
14,342
1,004
47.4
61.5
* Lithium-ion battery
is 100% of revenue
Umicore SA
UMI:xbru
Recycling
11,322
21,972
27.5
16.1
* Energy Materials
(including Lithium-ion
recycling) is 16% of revenue
Albemarle Corp
ALB:xnys
Mining
9,783
3,375
6.4
15.6
* Lithium is 38%
of revenue
Ganfeng Lithium
Co Ltd
002460:xsec
Mining & materials
9,384
698
4.8
121.4
* Lithium and batteries
are 100% of revenue
Sociedad Quimica y Minera de Chile SA
SQM:xnys
Mining
7,611
1,796
-14.2
8.4
* Lithium is 26%
of revenue
Varta AG
VAR1:xetr
Energy
storage
6,010
665
33.5
36.3
* Batteries are 100%
of revenue (lithium- ion is not dominant)
Sunwoda Electronic
Co Ltd
Not available
Lithium battery
5,698
3,683
24.1
33.5
* Lithium-ion battery
is 77% of revenue
Mineral Resources Ltd
MIN:xasx
Mining
3,892
1,427
40.5
3.1
* Lithium Aluminum
is 6% of revenue
EnerSys
ENS:xnys
Energy
storage
3,103
3,013
10.0
13.4
* Reserve Power segment is 56% of revenue
Tianneng Power International Ltd
00819:xhkg
Energy
storage
2,700
5,880
16.9
5.1
* Lithium batteries
are 2% of revenue
Alfen Beheer BV
ALFEN:xams
Energy
storage
1,403
160
42.8
87.0
* Energy storage
systems is 9% of revenue
GS Yuasa Corp
6674:xtks
Energy
storage
1,381
3,532
-4.2
5.6
* Lithium batteries
for cars are 11% of revenue
Livent Corp
LTHM:xnys
Mining
1,104
310
-12.2
32.9
* Lithium mining
is 100% of revenue
Source: Bloomberg and Saxo Group
* Market cap and revenue figures are in USD mn.
** Rev growth % is the 1-year growth rate in revenue
*** The stock is not available on Saxo's trading systems but the CSOP SZSE ChiNext ETF provides a 9.2% exposure to the stock
Some of the companies in the list can always be debated. Tesla, with only 6% of revenue coming from energy storage solutions, is a stretch, but on the other hand the company will benefit from cheaper lithium-ion batteries. We have added two companies, Alfen and Umicore, which are normally not mentioned in this theme. Alfen, based in the Netherlands, was listed in 2018 and provides energy storage solutions but also charging stations for electric vehicles, so the company again will benefit from cheaper and more accessible batteries fueling demand for electric vehicles. Umicore, based in Belgium, is big in recycling, and the recycling of energy materials including lithium-ion batteries accounts for 16% of its revenue. As the adoption of lithium-ion batteries accelerates, recycling will grow in importance and this company seems to be best positioned to capture that trend.

Another observation by looking at the table is that the pure plays on lithium-ion batteries are mostly Chinese companies, with Contemporary Amperex Technology Ltd (also called CATL) being the most interesting as it just recently signed a big contract to supply Tesla with lithium-ion batteries for its electric vehicle production in China. CATL, Eve Energy and Sunwoda Electronic are not available on Saxo's trading platform as these stocks are not listed on the main board but part of the ChiNext market, which only certain institutional investors have access to.

Panasonic is often mentioned in this theme as it was the first company to take a leap of faith on lithium-ion batteries for electric vehicles, becoming Tesla's main partner in the early stages. However, while it is a play on lithium-ion batteries, the automotive batteries are only 6% of its revenue and thus not the real driver of Panasonic's share price. The company is a big consumer electronics firm and could unlock a lot of shareholder value by splitting the automotive batteries segment out of Panasonic.

In our basket we have a couple of lithium miners as this is by far the biggest component in lithium-ion batteries. Nickel and cobalt are the two remaining dominant metals, but we have not added any miners in those two categories.

The average one-year revenue growth rate of these companies is 18% and the average EV/EBITDA valuation multiple is 35, which is almost three times that of the global equity market. This is obviously a steep price to pay, but our general view on long-term trends is that the market constantly undervalues compounding effects of multi-decade trends. While the battery and energy storage industry could experience a setback in its valuation multiples, our view is that the demand profile will remain strong for the next three decades as the world moves towards a less carbon-intensive economy fueled by electric vehicles and renewable energy.

The lithium-ion battery
The first commercial lithium-ion battery was released in 1991 by Sony and has since undergone a rapid development in terms of energy density and costs. The entire history of battery technology leading up to lithium-ion batteries is well illustrated on the visualcapitalist website. As the picture below shows, the lithium-ion battery leads in runtime and energy density, highlighting why this technology is leading the trend around mobile electrification and storing excess energy from renewable energy sources.
The idea of the lithium-ion battery goes all the way back to the 1970s when Stanley Whittingham, an English chemist working at Exxon Mobile, started exploring the idea. Sony commercialised the idea and the laptop product started the mass demand for lithium-ion batteries. This battery technology is now crucial in the transition away from a carbon-intensive economy and this was recognised last year when the Nobel Committee awarded the Nobel Prize in Chemistry to the three scientists behind the battery technology.
You can access both of our platforms from a single Saxo account.