Crypto Weekly: Volatility is the soul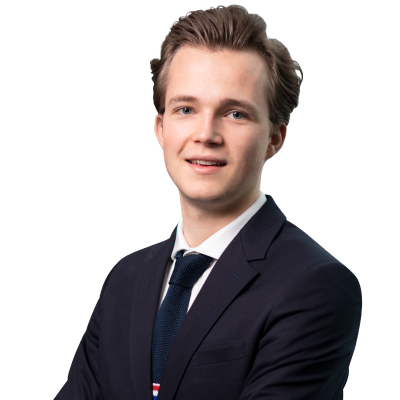 Mads Eberhardt
Cryptocurrency Analyst
Summary: The crypto market has continued in December where it left off in November namely with significant volatility and increased further amid Charlie Munger stating that he wishes cryptocurrencies had never been invented.
---
Volatility is the outcome of uncertainties
Throughout last week, the crypto market recovered from its decline the week prior and to an extent where the second-largest cryptocurrency Ethereum was trading as high as 4,780 (ETHUSD), near its all-time high of 4,870 set earlier in November. However, on Friday the market tumbled once again as uncertainties advanced amid the spreading of the Omicron Covid-19 variant while fear of higher interest rates arose since the Federal Reserve stated last week that the increased inflation will likely remain more persistent and broad-based. It was not only the crypto market that tumbled last week as particularly technology and bubble stocks took a hit. Ark Invests ETF focused on innovative stocks called Ark Innovation, which has been partially correlated with the crypto market this year, tumbled by 5.5% on Friday. This means that the crypto market has not genuinely acted as a store of value such as gold normally does, as pointed out last week. Since around 9 AM EST on Friday slightly before the opening of the US equity market, Bitcoin or the "digital gold", as some call it, has tanked more than Ethereum of around 16.2% compared to Ethereum's 13.2%.
Even compared to the ordinariness of the crypto market, the volatility in November along with December so far has been beyond normal. There is reason to believe the volatility will continue amid the uncertainty around the Omicron Covid-19 variant, inflation, and interest rates combined with a highly leveraged market, which the crypto market arguably is. It seems like the bulls and bears in the crypto market are coming further and further apart, effectively making it harder for them to find the equilibrium prices, thus contributing to increased volatility.
Charlie Munger wishes cryptocurrencies had never been invented
It did obviously not benefit the crypto market on Friday that famous investor, Berkshire Hathaway's Charlie Munger stated that he wishes cryptocurrencies had never been invented. At the same time, Munger said that he admires China for banning cryptocurrencies, which he thinks is the right decision. Even though Munger's statement has arguably not pleased the crypto market participants, his point of view regarding the crypto market should not surprise any. In May, Munger said that he hates the Bitcoin success, adding: "I think I should say modestly that the whole damn development is disgusting and contrary to the interests of civilization".
India will not ban cryptocurrencies as otherwise planned
For years, India has been in doubt on how to handle cryptocurrencies from a government perspective. In late November, rumors started circulating that the government was considering putting an outright ban on cryptocurrencies into effect, and at the same time, creating an official digital currency, likely a central bank digital currency, known as CBDC. However, now it looks like the government wants to regulate cryptocurrencies, and not ban them. This likely involves that Indian residents are obliged to declare and store their cryptocurrencies on exchanges and brokers regulated by the Securities and Exchange Board of India (SEBI), which perhaps means that decentralized wallets will be banned. At the same time, rumors say that the CBDC project is put on hold for the moment.
You can access both of our platforms from a single Saxo account.