Hedge funds took a bullish turn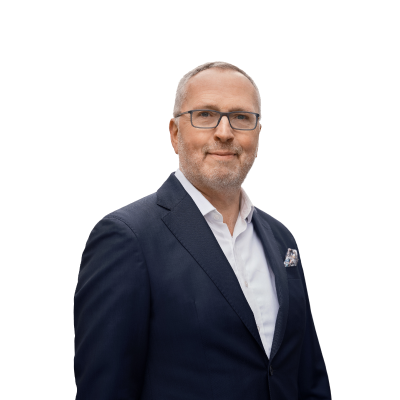 Ole Hansen
Head of Commodity Strategy
Hedge funds increased bullish commodity bets by 4% to 2.1 million lots during the week ending April 17. Broad-based buying of energy and metals, not least WTI crude oil, natural gas and silver more than offset slight selling in grains and livestock.




The total open interest across 22 major commodity futures exceeded 20 million lots for the first time as the demand from producers to traders and speculators continues its revival. The nominal value was 1.09 trillion, not far from the record 1.15 trillion reached in September 2013.




Crude oil was mixed with the continued geopolitical risk surge attracting profit taking in Brent crude while lifting the net-long in WTI crude oil. Overall the combined net-long rose to 1.1 million lots, a three-week high. The combined gross short, meanwhile, slumped to just 65k lots, a four-year low, and it highlights one of the biggest downside risks to oil should the flow of price supportive news dry up.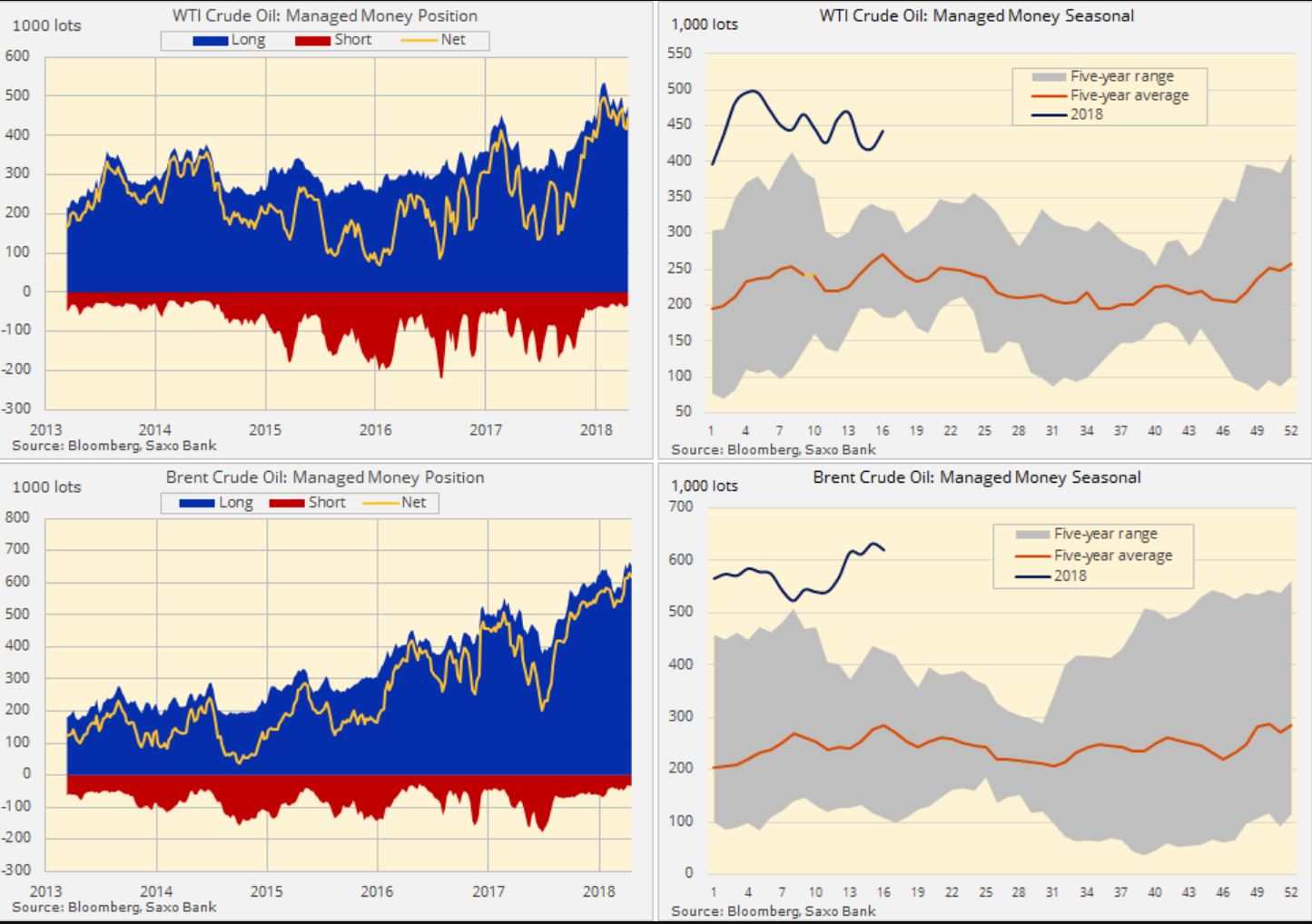 A range-bound gold only managed to attract small buying interest with traders instead finding a better opportunity in silver. Silver's record short was cut by 60% in response to the improved outlook as it benefited from the tailwind seen across other industrial metals. The 2.5% surge last Wednesday is likely to attracted additional short covering while inviting new longs on board.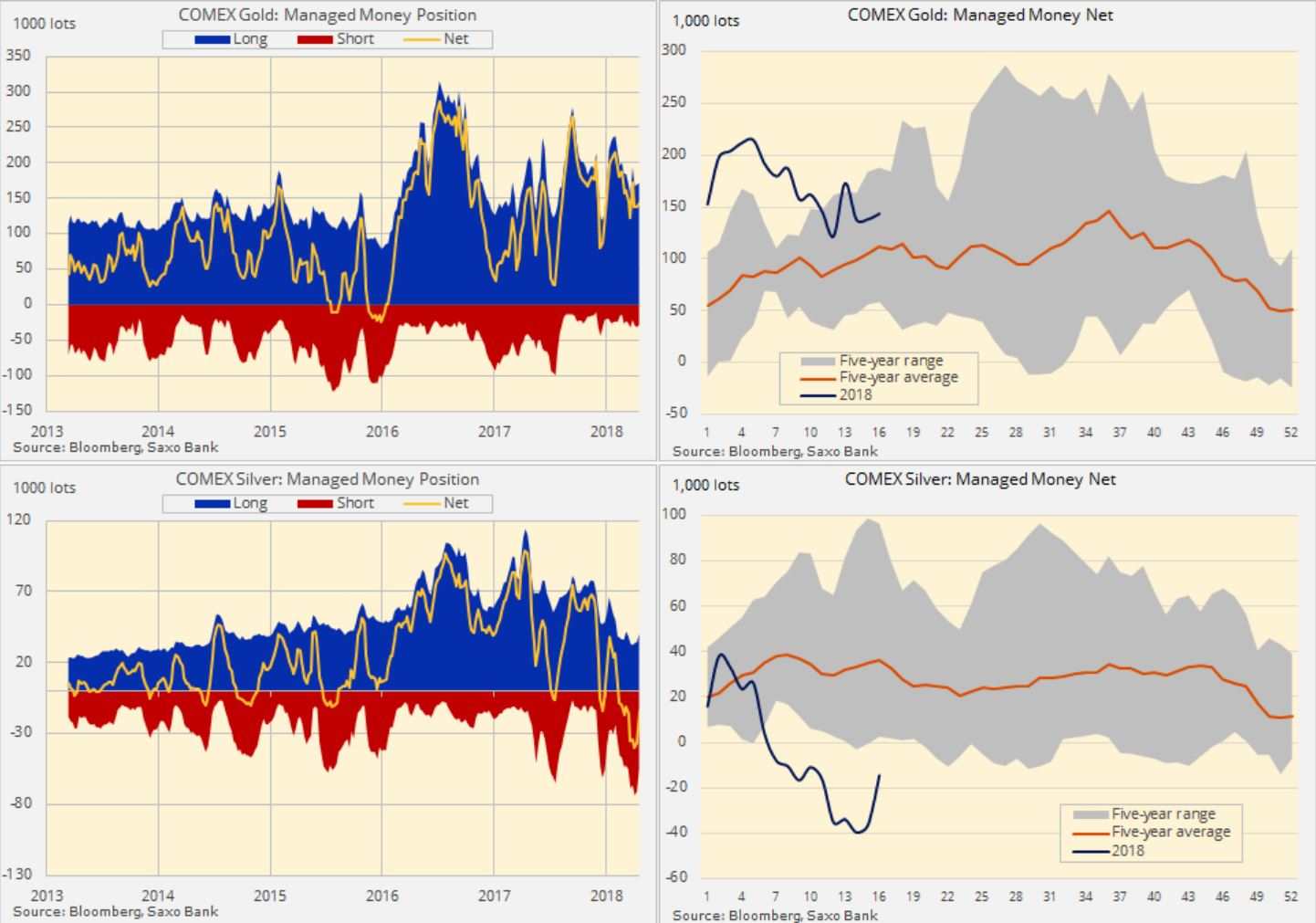 The Russian sanctions-related surge in aluminium and nickel supported a second week of HG copper buying. The net-long increased by 60% to 22,478 lots, a five-week high.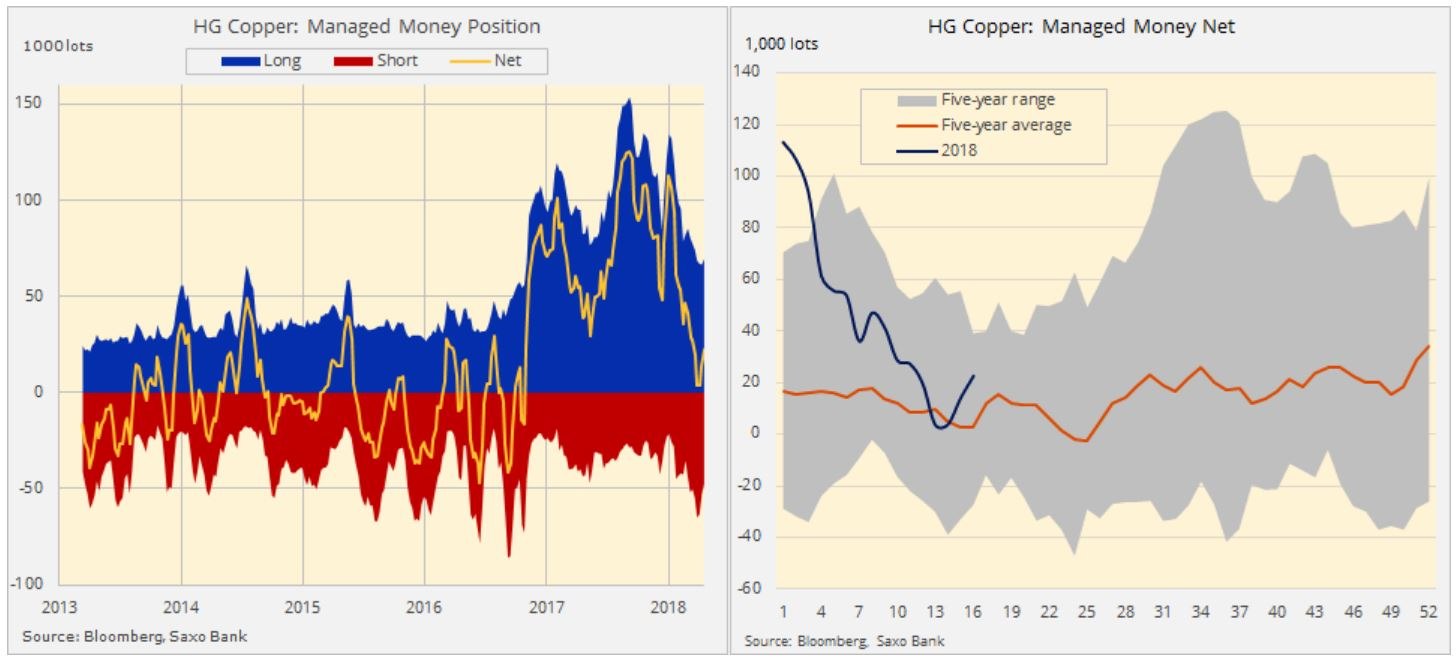 Grains were mixed as we enter the important crop planting season. Soybeans were bought following four weeks of light selling while the corn net-long was cut by 21%.




Speculators buying cocoa for a 13th consecutive week resulted in the net-long reaching a 38 month high. Some searching for a top was seen with the gross short rising to a nine-week high. Arabica coffee, meanwhile, remained under pressure with short selling accelerating to reach to a record 70,711 lots.


You can access both of our platforms from a single Saxo account.