Commodity weekly: Grain market rally adds to inflation unease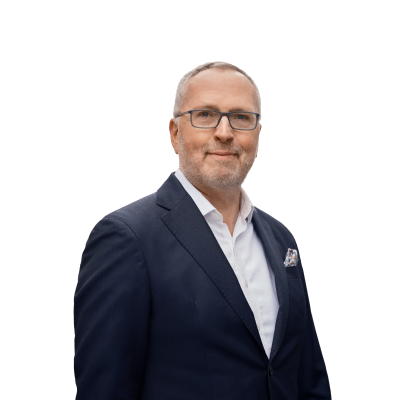 Ole Hansen
Head of Commodity Strategy
Summary: The commodity sector trades higher for a second week and during this time the Bloomberg Commodity Spot Index has recouped all the losses from the March correction to reach a fresh nine-year high. A weaker dollar and lower bond yields have supported the general recovery, while the biggest input has been delivered by a continued surge across key agriculture commodities from soybean oil and wheat to sugar and corn
---
The commodity sector trades higher for a second week and during this time the Bloomberg Commodity Spot Index has recouped all the losses from the March correction to reach a fresh nine-year high. A weaker dollar and lower bond yields have supported the general recovery, while the biggest input has been delivered by a continued surge across key agriculture commodities from soybean oil and wheat to sugar and corn.
These developments further fuel the commodity rocket as they continue to raise the prospect for central banks underestimating the short to medium-term trajectory and level of inflation. Investors have responded to this with renewed demand for financial instruments that provide exposure to commodities. An example, apart from the very volatile agriculture sector, are copper and gold which have both managed to build on their recent technical breakouts.
The energy sector, meanwhile, has been lagging with India's deadly second Covid-19 wave raising the prospect for a patchy global recovery in energy demand. While a rebound from the pandemic is currently unfolding in some countries, the setbacks in Asia are a concern, especially considering the prospect for rising OPEC+ supply from May onwards. A full OPEC+ ministerial meeting is planned for April 28 and worsening conditions before then would raise speculation of the group being forced to show restraint once again.
Elsewhere, the European carbon emissions contract has broken records every day this past week and it culminated on Thursday when it reached a record high of €47.36/t, a 60% gain so far this year. The continued rally came as European lawmakers reached a deal on stricter pollution targets ahead of the U.S.-hosted virtual climate summit. However, the fact the contract has outpaced the actual implementation of new policies towards combatting and reducing the emissions from utilities and factories highlights an increased investor/speculative appetite for a market that has shown strong momentum since November when Biden won the U.S. Election to signal a change in US policies towards combatting climate change.
Grain prices extended and accelerated their recent run of gains with the Bloomberg Grains Index reaching a fresh eight-year high after recording an 8% gain this week. The major crop futures contracts traded in Chicago all reached fresh multi-year highs. Corn traded above $6 per bushel, soybeans above $15 and wheat above $7. All these fresh highs being driven by a combination of already low stock levels due to rampant Chinese demand and a record cold snap delaying U.S. planting while hurting some winter wheat areas. To top it all up, Brazil is recording declining crop conditions due to drought.
The USDA's Beijing office on Wednesday said China would import a record 28 million tons of corn during the current season in order to meet a shortage of supplies after China replenished is hog herds following the deadly African swine fewer outbreak. For the 2021-22 crop season the USDA expects demand will drop to 15 million tons as China attempts to reduce its reliance on foreign grains while also recommending a reduction of corn and soymeal in animal feed.
With this in mind and considering the prospect, weather permitting, for a bumper Northern Hemisphere crop this summer, new crop prices trade at a rising discount to old crop prices. For example, both corn and soybeans for delivery later in the year trade around 12% below the prices currently being offered in the market for ready available stocks.
Using the Bloomberg Agriculture spot index which tracks the futures prices of several major food commodities from grains to softs and livestock, the annual rate of change is currently running close 70%. How these (wholesale) increases which impact the cost to the global consumer (retail) can be seen in monthly data from the UN FAO. According to its global food price index which is derived from more than 90 different price quotes, the annual rise in global food prices reached 24.6% in March.
With the latest rise in agriculture commodities, this important gauge looks set to rise further over the coming months, thereby continuing to stoke inflationary concerns, especially in those countries that can least afford it.
As mentioned earlier, both gold and copper managed to build on their recent breakouts. After popping out of its established $4 to $4.2 per pound consolidation range, copper continued higher to reach $4.32 per pound to trade less than 1.5% from the highest price recorded in ten years. The metal belongs to a group of so-called green metals which are expected to experience surging demand as the green transformation or decarbonization of the world gathers pace over the coming years. Recently, Goldman Sachs wrote in a research note that the price could rise by more than 60% before 2025 as the market could be left 'drastically' short of copper in the next few years unless prices rise sharply to spur supply.
Gold, the most interest rates and dollar sensitive commodity, extended its rally after the recent break above $1765/oz a key technical level which together with the double bottom below $1680/oz has raised the prospect for a renewed push to the upside. Rising inflation expectations, stable bond yields and a weaker dollar have all helped support the breakout.
In addition, the market also found support from data showing a recovery in physical demand from China and India, the world's top consumers, while ETF holdings continued to hold steady following months of redemptions. However, with gold still in a downtrend since last August, large-scale short covering from longer-term trend funds has not yet emerged. For that to happen gold, as a minimum, probably needs to break above $1815.
You can access both of our platforms from a single Saxo account.