Take your trading to the top
Saxo Bank

Summary: Take your trading to the next level with CFDs on SaxoTraderGO
What is a CFD?
CFDs are popular trading products derived from the price of an asset - such as a stock, index, commodity of FX pair - which can be opened long or short (bought or sold), and traded on margin. Learn more
Doubling your return potential

Buying low and selling high is at the very core of trading equities. But once an equity has become too expensive, why not take advantage of the potential correction coming up? When you sell your position, hopefully at the top, a short position allows you to profit when the price decreases again – and with CFDs it's as easy as buying a stock. Read about shorting here to make sure your trading rides the highs and surfs the lows. Read more
Protect your positions with a safety net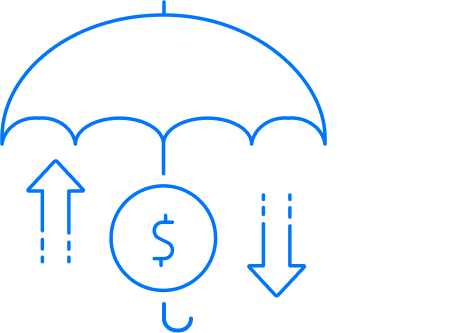 When you're trading equities, hedging your position is the most efficient way to protect your capital. Strategies to bolster the resilience of your portfolio vary, from buying inversely correlated equities over FX coverings to index hedges. What they all have in common is the purpose of protecting your positions in times of turmoil. Short-selling a CFD is the easiest way to offset the short-term risk to your equity positions – and you can do it right from the same trade ticket. Read more
Punch above your weight
What's better than placing the perfect trade at the perfect time? Trading on margin and increasing your return. Margin-trading is a simple way to boost your returns, while also increasing your risk. Routinely done by professional traders and investors, margin trading – or leveraging – your positions allows you to increase and broaden your exposure when opportunities arise. Used with caution, it provides flexibility – and more bang for your buck when trading like a pro. Read more
Expand your trading horizon
Expand your trading horizon There's always a bull market somewhere – and there's a bear market somewhere else. Make sure you don't miss the next market bounce, even if it is not in equities. Branch out on your trading expertise so you're always ready to seize a trading opportunity. With CFDs, you can trade commodities, indices and much more – and whether it's a bear or a bull in the distance, you can go long or short in a matter of seconds. Read more
You can access both of our platforms from a single Saxo account.