Chinese bonds and the mandate of safe haven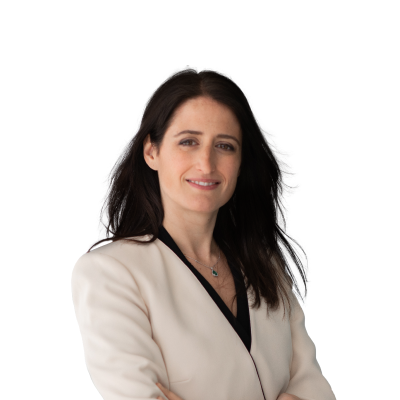 Althea Spinozzi
Fixed Income Strategist
Last week finally proved that the old rules of investing are no longer valid. 'Financial Markets 101' teaches that whenever the market perceives more risk, investors sell equities and buy safer assets such as US government bonds. Last week, however, we received contradictory signals from the bond market as US 10-year yields fell to around 2.8% following the imposition of sanctions on Russia at the start of the week, while by the week's end, yields quickly rose 15 basis points amidst a selloff in equities.

Now that we have finally seen 10-year Treasury yields hit the 3% psychological target, it is time to acknowledge that borrowing costs are rising and that this trend will negatively affect capital-intensive corporates and weaker emerging markets, possibly provoking a selloff of these bonds.

This is why it is time to ask ourselves where it is safe to invest in the moment of a crisis, and if conventional safe-haven assets are still considered as such.

Last week's rally in Chinese government bonds did not go unnoticed amidst the volatility. The most interesting thing here is that these securities rallied despite the possible trade war between the US and China and the geopolitical tension in the Middle East.

At the beginning of last week, in fact, 10-year Chinese government bond yields fell by around 20bps after a series of occurrences that should have actually sent them higher. This leads us to wonder whether Chinese government bonds are gaining more importance in global portfolios, and if they might serve as safe-havens.

This brings us back to Jim O'Neil's 'BRIC' terminology for the four rapidly developing countries (Brazil, Russia, India, and China) that he believed would gain power at the expense of G7 economies. Maybe what was forecasted more than 10 years ago is happening now, with China arguably in the best position to influence the market and the world as it gradually opens.

This implies that although Chinese government bonds are not yet considered to be safe-havens, they are sending positive signals that they may soon become one.

We have identified three main reasons why Chinese bonds should be on investors' radar:

China is one step closer to 'G7 league'

China is increasingly front-of-mind for global investors. While the country was once seen as having the potential to become a leading economy, it now has all of the necessary tools to fulfill this role. Since 2015, the yuan has become a reserve currency for the International Monetary Fund and many other countries are looking to do the same, signalling that the Chinese currency has emerged to become a peer to more traditional safe-havens like AUD, CAD, and CHF.

Better access to the Chinese market

China has always been protective of its financial markets. Until recently, international investment was restricted but lately the market has been slowly opening to the world. The Bond Connect scheme is just one example of how quickly things are moving.

Although yields are on the rise, the international bond market is still starved for yield and this means that as soon as investors have the opportunity to enter the Chinese corporate bond world, they will near-certainly do so to take advantage of the higher yield.

Recent Chinese openness penalises nationalistic US stance

Although the actions that Washington is taking against China are meant to protect the US economy, they are counterproductive. The US was historically able to emerge as a leading force due to its openness to international collaboration. Under President Trump, however, we are seeing the opposite: a superpower that wants to close itself off, leaving the rest of the world to deal with what is left over.

This attitude will hurt the US in the long run, as other powers will continue to collaborate with each other and only one will be excluded from the party.

Chart: Chinese and US yields (10-year)

The chart below shows the 10-year US government bond in blue and the 10-year Chinese government bond in orange. Since the start of 2018, Treasury yields have been rising while Chinese bond yields have been increasingly falling.
The case is compelling, but we cannot forget that Chinese economic data are lagging. There are alarming headlines every day concerning a slowdown in Chinese economic activity that may come to impact the entire emerging market world.

Falling Chinese government bond yields may be also a sign of a deteriorating outlook for EM corporates. For the past five years, Chinese government bonds have been an indicator of earnings-per-share for EM firms and the sudden fall in Chinese yields may be due to EM investors gradually buying safer yet higher-yielding bonds as they grow less confident on EM equities.

These are mixed signals that are hard to ignore; for the moment, they certainly seem to push back against the idea of Chinese government bonds and safe-havens. Although Chinese bonds may not be as safe as USD, euro and yen debt, however, they could still offer investors that extra yield without compromising in rating terms.

The Chinese yield curve is incredibly flat, meaning that investors can invest in the front end of the curve without taking the risk of higher volatility in the long end.

Although it is yet not possible to trade Chinese government bonds via the Saxo platform, Bond Connect is on its way. In the meantime, investors can find many exciting opportunities in Chinese USD corporate bonds.
You can access both of our platforms from a single Saxo account.