Courses
We want our clients to do well - understand the lingo, make informed decisions, but also know the risks. Our e-learning courses are designed to give you the toolkit you need to understand and navigate the markets. Learn at your own pace with our short, step-by-step courses – including videos, interactive exercises and quizzes to help you track your progress
---
Length: 20 minutes
Beginner / Forex Options
Forex Options - An introduction
In this introduction to you'll be taken through the basics of trading forex options. 'Options' may sound like a complicated and complex financial term but in reality they don't have to be. We'll introduce you to the key concepts and look at what's involved.
---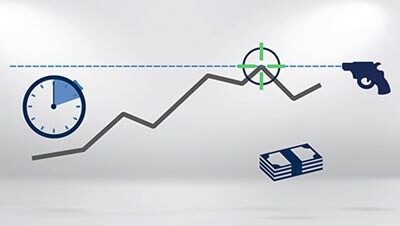 Length: 7 minutes
Beginner / Forex Options
Forex Options - Exotic options
In this module we'll explain how exotic options can form part of your trading strategy, with particular emphasis on binary touch options.* These options are simple to manage as you can calculate the potential profit and loss before the trade is initiated.