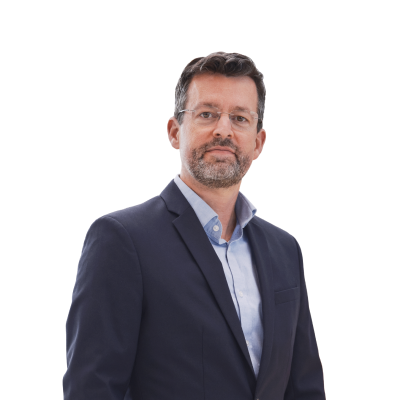 John Hardy
John Hardy joined Saxo Bank in 2002 and has been Head of FX Strategy since October 2007. He focuses on delivering strategies and analyses in the currency market as defined by fundamentals, changes in macroeconomic themes, and technical developments.
It looks like markets are going to do what they can to re-engage the "Goldilocks" story for global risk assets, hoping that the recent volatility shock was a one-off accident driven by absurd leverage in the volatility space.

Traders, meanwhile, could put back on the weak USD trade based on the narrative – and it really is only a narrative – that policy convergence will continue. The Federal Reserve itself re-inserted a key Goldilocks plot element as the general takeaway from Friday's long Monetary Policy Report was that the Fed is not about to accelerate its pace of rate hikes based on any concerns that labour shortages will spark inflation.

US yields across the curve have turned lower since peaking last Wednesday.

If Goldilocks does return for a time, the riskiest emerging markets may do well, and within G10, the smalls and commodity dollars may do well. The key risk barometer across markets, besides a general calming across markets and gently lower US yields, looks like the 2,750 area in the S&P 500, which developed as the key resistance in the wake of the volatility tsunami earlier this month.

One factor that is very different this time around relative to the bulk of the market action in 2017 is the JPY, which is pulling stronger again to start the week. As we discussed last week, this looks mostly flow driven, perhaps as complacency has lifted on the Bank of Japan path or because the fall of key technical levels (the former range in USDJPY between 108-114) has sparked large-scale hedging.

We are seeing some whiplash for CAD traders, as USDCAD teased above local resistance and had a showdown with the 200-day moving average before a supportive boost from external factors (a stronger than expected January CPI report on Friday, the return of risk appetite, and fresh strength in energy prices) inspired a dip back into the former range. CAD and the other commodity dollars may perform very well if the Goldilocks reprise can continue, though it is truly remarkable how little the Antipodean rates have failed to respond to what is supposed to be a reflationary environment, even if a modest one.

We're highly contrarian to any further strength in these currencies over the longer term.

The focus this week will be squarely on newly minted Fed chair Powell and his testimony, demeanour, and response in the Q&A before Congress this week. Elsewhere, we'll look for further signs of whether the Trump tax reform is leading to any new economic momentum as we have a look at the February US ISM Manufacturing PMI (the non-manufacturing ISM is not up until next Monday) and the reactivity to Thursday's PCE inflation data will also prove a crucial test of market sentiment this week.

Chart: USDJPY

We see a nice trend continuation pattern in USDJPY, which pushed back lower after interacting with the lower portion of the 107.50-108.50 resistance. The trend may prove rather persistent and rather orderly if global markets maintain strong risk appetite here, but the JPY could move significantly stronger if we see a further large-scale unwinding of short positions; in such a case, USDJPY could go on to test the 100.00 area.
The G-10 rundown

USD – the direction for the USD this week will pivot on whether the Goldilocks trade (Fed slow and steady, US long rates under control, risk appetite in strong recovery) returns.

EUR – the euro could benefit from a return of the Goldilocks trade, though positioning would suggest that it could underperform relative to most other non-USD currencies given the shift of focus on the JPY. As well, the upcoming Italian election this weekend could at least see a bit of underperformance this week, though fears are modest (one-week EURUSD volatility spiked two handles since Friday).

JPY – as we emphasise above, the market may be undergoing a reassessment of the JPY as the "rate spread story" has carried less weight elsewhere, so why not for the yen as well? Unwinding of stale shorts a significant potential driver of strength whether Goldilocks returns or is banished to the woods.

GBP – sterling showing reasonable form and GBPUSD could be set for a significant rally this week after the recent story that the EU parliament may drive an effort to give the UK special access to the single market; 1.4000 is the psychological pivot there.

CHF – EURCHF stuck in a rut, perhaps as traders waiting to get the March 4 date in the rear-view mirror before making the next bigger directional move. Options volatilities (one-week jumping more than two handles since Friday as this now covers the upcoming weekend) suggest modest anticipation of this weekend's events (compare with a more than six-handle jump as the first round of the French presidential election came into view).

AUD – AUD pulling back from the abyss versus the US dollar as the market tries to stoke the Goldilocks trade. The AUDUSD rally could be the first one to fade if markets don't get what they want this week, and could be a star performer if they do.

CAD – as discussed above, the higher than expected CPI print on Friday, Goldilocks' attempted return, and higher oil prices are conspiring to stuff USDCAD back into range and more downside awaits if the USD comeback wilts further this week.

NZD – NZDUSD never looked in much danger during the recent USD bounce, and a return above 0.7400 could encourage a fresh charge at the multi-year highs. The January Trade Balance report is up this evening.

SEK – EURSEK above 10.00 looks out of place if risk appetite continues to improve, even if we did see a dovish set of Riksbank minutes on Friday.

NOK – EURNOK should be primed for a test of lower support this week if risk appetite continues to improve as the Euro may be on hold until the other side of elections and the strong rally in oil provides a strong supportive backdrop.

Upcoming Economic Calendar Highlights (all times GMT)

• 1000 – ECB's Coeure to Speak
• 1300 – US Fed's Bullard (Non-voter) to Speak
• 1400 – ECB's Draghi to Speak
• 1500 – US Jan. New Home Sales
• 2015 – US Fed's Quarles (Voter) to speak
• 2145 – New Zealand Jan. Trade Balance