Snapping equities, returning havens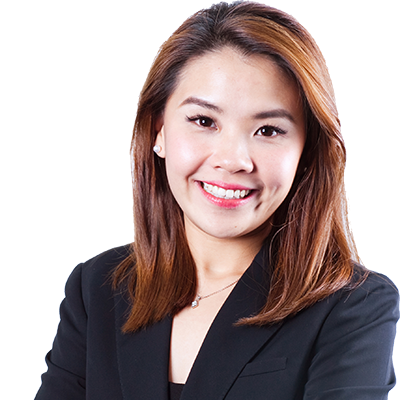 Payton Lee
Singapore Sales Trader
Summary: Equities have taken a hit from heightened international trade tensions and worries about global economic growth, which has increased demand for safe-havens including gold and bonds.
---
US equity markets rallied to record highs in April, boosted by better-than-expected economic data and robust corporate results and renewed hopes of a Sino-US trade entente. The Nasdaq and S&P touched all-time records while the Dow hovered just below its previous highs. Furthermore, European and Emerging Markets rallied, though several shied away from earlier records, continuing the pattern of underperformance versus the US seen for the past 18 months.
We all love good news in the market. But the fact that sentiment hit major highs is often a warning to the financial markets. The month of May has seen a reversal of the buoyant rally of the preceding months. It may be an opportunity to consider which stocks may have fallen too much or may now present buying opportunities.
The chart below highlights how the S&P 500 performed in the months of December 2018 and May 2019:
Back in Q1 2019, we shared on Gold support, sustaining its role as a safe haven. While growth worries escalated and equity markets sold off, gold prices continued to move higher. Following the recent risk-off, we believe a short-term consolidation looks likely and the US interest-rate slide remains as the focus. The dollar stayed strong and managed to drift higher for some months, partly reflecting the weakness of other currencies. Gold's longer-term recovery appears well on track and we reiterate a constructive view.
A significant slowdown in global growth technically lured safe-haven seekers back into the gold and treasuries markets. Note that we saw an increase in safe-haven demand already late last year as risk aversion rose.
Returning safe-haven demand should soften gold's relationship with the dollar, making it less dependent on US monetary policy while putting gold's recovery on more solid ground. Additionally, the recovery could be extended if Chinese investors return to the gold market, attracted by either the price performance or driven by a deteriorating domestic backdrop.
Other than the shiny gold, other investment opportunities could be in the bond and Treasury space. Looking at the debt space, the market still has time to ramp up risk – credit risk if the economic cycle holds. That's when the market usually adds to credit risk. So, with the highly geared companies (also known as the high yielders), the space looks rather crowded and pricey, whereas Europe is rather cheap. Given that Europe is experiencing more growth concerns as well as uncertainty in light of Brexit, it may be prudent to seek opportunities in the gap between the extremes of high yielders and lower-rated Europe, which means low-investment-grade European bonds. Although negative interest rates are still present in Europe, investment opportunities in the fixed income space are available if investors seek them out.
The rush to bonds shows no sign of letting up, and while US bond yields have both risen and fallen this year, the main direction was downwards. The 3-month Treasury bill yielded around 2.356%, keeping a portion of the yield curve inverted. While 10-year Treasury yields have fallen from 2.78% to 2.24% this year and the 5-year bond yield will be soon shying away from its 2% mark as bonds are rallying. The rally largely reflected an increase in demand for hedging against either the equity sell-off or a recession, but investors are rewarded in this inverted yield curve picture.
The iShares 20+ Year Treasury Bond ETF (TLT) has moved significantly higher over the past six months, gaining more than 13.5% in total return, and the 12-month yield is looking at 2.52%. This had contradicted the idea that investors cannot make money in bonds. The Bloomberg Barclays Global Aggregate bond index has returned about 1% this month while the MSCI All Country World Index delivered a 5% loss. The bar chart below shared by Ole S Hansen showed that TLT has delivered a consistent growth year to date as well.
In a nutshell, increased odds of a recession or a rate cut are likely needed in order to push long-term rates lower.
You can access both of our platforms from a single Saxo account.