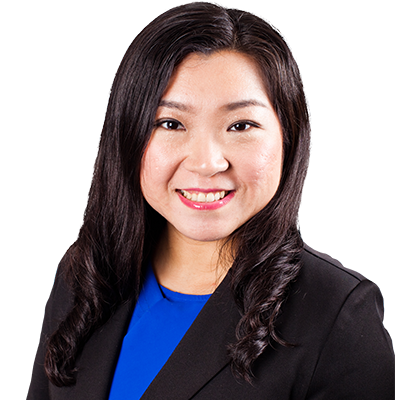 Jane Fu
Singapore Sales Trader
We successfully launched our SaxoInvestor platform in Singapore on Saturday. This is a simple platform we have built to help investors find and invest in stocks, ETFs, mutual funds and bonds, either self-directed or with the help of our experts' managed portfolios. A key highlight on SaxoInvestor platform is the Investment Themes section where clients can browse our curated stock lists within current market trends in order to identify the right assets to add to their portfolios. When selecting these themes, we have long-term investment needs in mind. We therefore choose those themes that have longevity with meaningful impact on society and, of course, a sustainable growth rate. One of the themes we picked is "Ageing Asia", which we think fits such criteria perfectly.
As highlighted by our Market Strategist Eleanor Creagh in the theme highlight video, our global population is ageing, with life expectancy increasing and the fertility rate decreasing. According to The United Nation's 2017 World Population Ageing Report, the global population aged 60 years or over will reach 2.1 billion people, with approximately 66% living in Asia countries such as Japan, South Korea and China. In particular China will have to deal with around 25% of the world's ageing population by 2050.
Figure 1: Number and distribution of persons aged 60 years or over by region by 2050
Population ageing is a trend that will not change regardless of economic status and policies. Consequently, it makes for a viable long-term theme. As Asian countries just entered the ageing era and the related industries are in their very early stages, there is a lot of growth potential.
For the elderly the top concern is always health. On average the per capita medical expenses for the elderly are higher than those of young people. Many senior citizens suffer chronic diseases such as high blood pressure, diabetes and cardiovascular disease which require long-term and costly medication and treatment. From this perspective, healthcare products including pharmaceuticals, medical devices and health supplements are in high demand. Governments can help develop these industries by crafting appropriate polices to better tackle the consequences of ageing populations. For this reason, we have picked the some of the top names in the medical spaces from China, the US, Australia and Singapore.
CSPC Pharmaceutical, for example, is a Chinese company that researches, develops and manufactures pharmaceutical products. With 18,000 employees and total assets of over eight billion RMB, CSPC is one of the largest pharmaceutical group in China. According to the company's own website, its product range covers three major segments, including innovative drugs, common generic drugs and bulk drugs. The group has nearly 1,000 finished drugs products including antibiotics, cardio-cerebrovascular drugs, antipyretic analgesic drugs, digestive system drugs, oncology drugs and traditional Chinese medicine. Of these, "NBP", "Oulaining", "Xuanning". "Duomeisu", "Jinyouli" and "Nuolining" are the well-known names and bestselling innovative drugs in China.
In 2018 alone the company delivered a top-line growth of 36% YoY and net profit growth of 31% YoY. As well as striving for profit growth the company also spends on R&D. CSPC now has around 300 projects in the pipeline, mainly in the areas of cardio-cerebrovascular diseases, metabolic diseases (such as diabetes), anti-tumour, psychiatric and anti-infection medicines. The research team focuses on biologicals and small molecule innovation drugs as well as new dosage forms. According to analysts' projections, CSPC will launch over 10 blockbusters products with sales peak to over RMB 1bliion. This precisely matches the objectives of our investment themes: longevity and sustainable growth. For the same reason, we have also chosen Pfizer from the US and GlaxoSmithKline from UK for geographical diversification purposes.
Apart from healthcare needs, greater life expectancy also increases demand for insurance products. Commercial insurance products, which supplement social insurance, are an important way to effectively pass on the risks implicit in ageing. According to Lloyd's Underinsurance Report 2018, the insurance gap for Asian countries has grown to $134 billion, up 9.8% from the 2012 level. As could be expected, China remains the country with the largest insurance gap due to the sheer magnitude of its population. China has an insurance gap of $76.4 billion, or 0.6% of GDP.
Figure 2: Global underinsurance in absolute terms ($bn)
Morgan Stanley has done a projection for the overall China life insurance market where they predict 9.8% and 4.4% CAGR for regular and single premium business respectively, over the next 20 years.
Figure 3: CAGR growth in China Life Insurance market
The above figures reveal rare opportunities for the development in the life insurance industry in Asia. For this reason, we have picked Ping An insurance in the Ageing Asia theme. Ping An is a Chinese holding conglomerate whose subsidiaries mainly deal with insurance, banking and financial services. As of January 2018, the company has total assets of 6.5 trillion RMB and is ranked the world's largest and most valuable insurer. Ping An has operations across mainland China, Hong Kong and Macau. It also has global branches and representative agents in over 150 countries, mainly in the Asia-Pacific region. In 2018, China Ping An Group's net profit increased 20.6% YoY to 107.4 billion RMB. The group's embedded value reached RMB 1 trillion, up 21.5% from 2017 and NBV delivered 7.3% YoY growth. To value an insurance company, EV (embedded value) and NBV (new business value) are two very important metrics and Ping An demonstrated solid growth on both metrics among its peers. Apart from its traditional insurance agent channel, the company is also focused on building an online presence. The Ping An technology business accounted for 19.8% of the Group's market capitalisation. Technology innovation is what we believe will help the drive for long-term sustainable growth although it may dent the current bottom line. For our investors who are looking for dividend yield, Ping An is a good choice as well given that 2018's dividend per share was 1.72 RMB, implying 29% pay-out ratio. With increasing profitability supported by margins and a strong capital position, the payout ratio is expected to sustain at the current level. From the insurance space, we have also picked AIA. The mainland Chinese market is its fastest-growing market with approximately 30% growth rate in new business in recent years.
Above is just an example of one of the themes we have chosen for SaxoInvestor platform. There are many other themes available that we strongly hope our investors will browse through. We hope these themes provide inspiration for your long-term investment needs.
You can access both of our platforms from a single Saxo account.