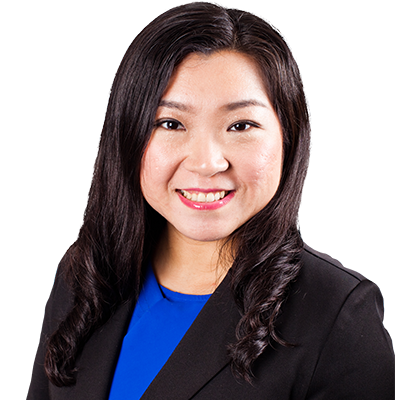 Jane Fu
Singapore Sales Trader
"Chi Bao Le Ma?" This Chinese sentence meaning "have you eaten?" is the probably the first one anybody who tries to pick up Mandarin Chinese must learn in their language class. Chinese people love to talk about food, just like the British talk about weather as icebreaker. Food is an important part of Chinese culture, and as you can imagine, successful food businesses in China can be very lucrative. In a few weeks' time, two Chinese food companies will step into the stock market, exposing themselves to global investors who may or may not have tasted their food or experienced their services before. These companies are Meituan-Dianping, China's largest food review and delivery service, and Hai Di Lao, China's biggest hotpot restaurant chain. Investors interested in the two companies are now judging which one is a better buy, given that the two IPOs are just one week apart.
Meituan-Dianping is scheduled to list on the Hong Kong Stock Exchange on September 20, and plans to raise more than $4 billion. The listing will be the second stock with weighted voting rights after smartphone maker Xiaomi. Recent valuation estimates suggest that Meituan-Dianping's valuation could fetch as high as $55bn. The indicative offer price ranges from 60-72 HKD. Tencent, who already owns about one-fifth of Meituan-Dianping, plans to buy another $400 million worth of shares in the IPO.
Saxo Bank equity analyst Eleanor Creagh has written a very comprehensive piece on Meituan's business model, a breakdown of the key figures for investors, and the firm's potential in China's e-commerce business.
To help investors make an informed decision among the two IPO stocks, we will share more information on Hai Di Lao here.
Hai Di Lao has just kicked off its analyst roadshow on September 3 and a list of cornerstone investors will be decided by September 11 before its official IPO on the Hong Kong Stock Exchange September 27. It is said that the IPO could raise as much as $1 billion with a valuation estimated between $9-12bn. The company plans to use 60% of the IPO proceeds to fund its business expansion, 20% to develop and implement new catering technologies, and another 15% to pay off loans, with the remaining 5% reserved for working capital.
Hai Di Lao was founded in 1994 in Jianyang, Sichuan province – a small city with only four hotpot tables. Five years later, Hai Di Lao opened its first outlet outside of Sichuan in Xi'an and ever since then, Hai Di Lao has opened new outlets at a breakneck pace. To date, Hai Di Lao has become China's biggest restaurant chain with 362 restaurants globally – Hai Di Lao no longer operates solely within China, but has opened outlets in Singapore, Los Angeles, Tokyo, and Seoul. In 2017, the company's total revenue was 10.41 billion RMB and the net profit margin was 11.22%. Hai Di Lao is undoubtedly the first food and beverage company in China with over 10 billion RMB in revenue.
Hai Di Lao 's competitive advantages can be highlighted by the following:
Number of outlets: By the end of 2017, Hai Di Lao had 273 outlets; in 2018 alone, it plans to open another 180 to 220, including some overseas outlets.
Table turnover rate: Thanks to operating hours that extend to midnight, Hai Di Lao managed to achieve the highest table turnover rate among its competitors. From 2015 to 2017, its table turnover rate was 4.0x , 4.5x, and 5.0x, far higher than close competitor Xiabu Xiabu's 3.4x.
Average spending per guest: in 2017, customers spent 97.7 RMB eating in Hai Di Lao on average, whereas the figure was 48.4 at Xiabu Xiabu. The same figure goes up to 179.6 in Hai Di Lao's overseas outlets.
Same-store Sales:Same-store sales are the most important measure of the restaurant industry. This metric only counts data from stores that have been in operation for one year or more, thus preventing restaurants from rushing new stores to drive up growth data. For Hai Di Lao, same-store sales increased by 14% year-on-year from 2015 to 2017.
Cost structure: Hai Di Lao's cost breakdown shows that 40% goes to materials while 30% goes to manpower costs. All Hai Di Lao 's outlets are rented on lease. In 2017, Hai Di Lao spent only 415 million RMB on rentals, accounting for merely 3.9% of its total cost. Hai Di Lao normally signs at least a five to 15-year lease with the landlord. In certain circumstances, it will also sign a longer-term strategic agreement with a commercial real estate company to further lower its cost. As for manpower costs, wages for staff starts low but could rise rapidly for top performers to keep its staff turnover rate low. High-paying staffers, in turn, are willing to provide high-quality service to guests.
Service: The hotpot restaurant is not only famous for its different types of broth but more importantly for its superb customer service, which includes free shoe cleaning, manicures, shoulder-neck massages, and child care services while customers wait. It is not surprising to see a long queue outside of Hai Di Lao outlets, even at midnight.
According to Frost and Sulliavan, the hotpot industry holds first rank in China's F&B business, accounting for 13.7% of the overall F&B market share and growing by roughly 10% every year. In 2017, there were around 600,000 hotpot restaurants in China, a number that is expected to reach 896,000 by 2022. In 2017, the total market value of hotpot restaurants was 436.2 billion yuan and is expected to reach 707.7 billion yuan in 2022.
Profit margins for hotpot restaurants are high. According to data compiled in the 2018 China Catering Industry Annual Report, the gross profit margin in hotpot restaurants can be as high as 49.55%. Unlike other Chinese cuisines that require highly skilled chefs, hotpot restaurants can be operated via a standardised process that is easy to replicate in new outlets. Since 2011, Hai Di Lao has separated its food processing, logistics distribution, store decoration, and staff training units. In 2016, its dedicated broth producer, Yihai International (0157 HK), listed on Hong Kong Exchange. Ever since then, the stock price has increased sixfold.
However, the hotpot flagship brand will potentially face three major challenges as the business expands rapidly:
Food safety: In July 2017, Hai Di Lao suffered from an undercover news report that exposed food hygiene scandals in two of its outlets in Beijing; A Singapore outlet also suspended operations for two weeks after violating hygiene practice standards set by local authorities.
Manpower costs: Hai Di Lao is famous for its outstanding service and willingness to pay service staff. In tier-one and overseas cities, it is hard to pay above the local wage rate to retain good staff.
Intense competition: With more players joining the market, new entrants will easily copy Hai Di Lao's success. On the other hand, new creative business models will also emerge to beat the traditional way of enjoying hotpot.
As Eleanor Creagh highlighted, the F&B business in China has huge upside potential but the space is highly competitive as well. Both Hai Di Lao and Meituan will face severe competition. The IPO will only be a start of the firm's long journey towards outdoing its competitors.
You can access both of our platforms from a single Saxo account.