When hotpot meets food delivery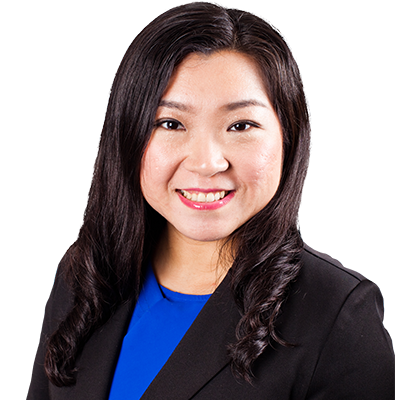 Jane Fu
Singapore Sales Trader
"Chi Bao Le Ma?" This Chinese sentence meaning "have you eaten?" is the probably the first one anybody who tries to pick up Mandarin Chinese must learn in their language class. Chinese people love to talk about food, just like the British talk about weather as icebreaker. Food is an important part of Chinese culture, and as you can imagine, successful food businesses in China can be very lucrative. In a few weeks' time, two Chinese food companies will step into the stock market, exposing themselves to global investors who may or may not have tasted their food or experienced their services before. These companies are Meituan-Dianping, China's largest food review and delivery service, and Hai Di Lao, China's biggest hotpot restaurant chain. Investors interested in the two companies are now judging which one is a better buy, given that the two IPOs are just one week apart.
Meituan-Dianping is scheduled to list on the Hong Kong Stock Exchange on September 20, and plans to raise more than $4 billion. The listing will be the second stock with weighted voting rights after smartphone maker Xiaomi. Recent valuation estimates suggest that Meituan-Dianping's valuation could fetch as high as $55bn. The indicative offer price ranges from 60-72 HKD. Tencent, who already owns about one-fifth of Meituan-Dianping, plans to buy another $400 million worth of shares in the IPO.
Saxo Bank equity analyst Eleanor Creagh has written a very comprehensive piece on Meituan's business model, a breakdown of the key figures for investors, and the firm's potential in China's e-commerce business.
To help investors make an informed decision among the two IPO stocks, we will share more information on Hai Di Lao here.
Hai Di Lao has just kicked off its analyst roadshow on September 3 and a list of cornerstone investors will be decided by September 11 before its official IPO on the Hong Kong Stock Exchange September 27. It is said that the IPO could raise as much as $1 billion with a valuation estimated between $9-12bn. The company plans to use 60% of the IPO proceeds to fund its business expansion, 20% to develop and implement new catering technologies, and another 15% to pay off loans, with the remaining 5% reserved for working capital.
Hai Di Lao was founded in 1994 in Jianyang, Sichuan province – a small city with only four hotpot tables. Five years later, Hai Di Lao opened its first outlet outside of Sichuan in Xi'an and ever since then, Hai Di Lao has opened new outlets at a breakneck pace. To date, Hai Di Lao has become China's biggest restaurant chain with 362 restaurants globally – Hai Di Lao no longer operates solely within China, but has opened outlets in Singapore, Los Angeles, Tokyo, and Seoul. In 2017, the company's total revenue was 10.41 billion RMB and the net profit margin was 11.22%. Hai Di Lao is undoubtedly the first food and beverage company in China with over 10 billion RMB in revenue.
You can access all of our platforms from a single Saxo account.