The billion dollar question: what powered the S&P 500's extended rally, and can it continue?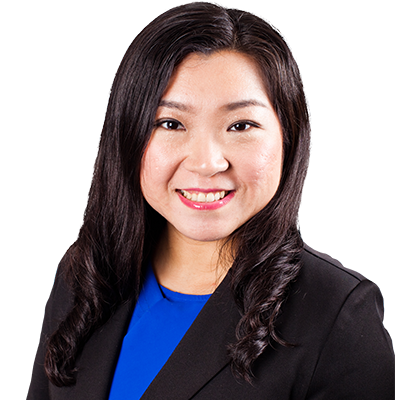 Jane Fu
Singapore Sales Trader
On Wednesday (22nd August), the S&P 500 index closed at 2861, exceeding its previous all-time high level of 2872 set in January 2018. Since the beginning of 2018, financial market participants have fretted that the 10-year-long US market rally would soon come to an end. Two-thirds of the way into 2018, however, and we see the 10-year US bull market is on track to set a new record high with no signs of collapsing.
Despite President Trump's strong mandate that is causing trade conflicts with almost all US trade partners, the stock market swiftly readjusted after all trade-related disturbances. The billion dollar question in every investor's mind is now: what powered the S&P 500's extended rally and can it continue? We will attempt to explore the drivers behind the prolonged bull run.
Quarterly Earnings
Strong quarterly earnings fully deserve to be the number one driver behind rising stock prices. Eighty percent of S&P 500 component stocks reported surprises in their second quarter earnings releases and 72% have reported surprises on revenue.
According to data compiled by Thomson Reuters, the blended earning growth rate for S&P 500 stocks was more than 24% for Q2'18 and the revenue growth rate was more than 9%. Eighty percent of the companies' reported earnings beat analysts' prior estimates. The Q2 earnings gave investors confidence in many different factors since not only was the overall profitability of companies strong, but income growth momentum was also rising.
The sharp drop of the US corporate tax rate from 35% to 21% was the dominant reason for the improvement seen in US companies' profitability. Many companies enjoyed the extra savings from tax reform and utilised these funds to pay off debts or procure new equipment to expand production.
Strong corporate earnings effectively offset worries from the US declaring trade wars with the rest of the world.
Share buybacks
As mentioned, US companies' quarterly earnings kept rising, which secured abundant cash flow; a wave of share buybacks has also quietly pushed these returns to the front. Goldman Sachs recently issued a report estimating the total stock buyback this year will reach $1 trillion on the back of tax reforms and strong corporate cash flow. Tech stocks and financial names accounted for most of the buyback amount; Apple, the first US stock to reach $1 trillion in market capitalisation, has cumulatively repurchased 43.5 billion of its own shares in the preceding two quarters. If we look back at Apple's share price fetching new highs over and over again, we find that this is definitely related to its rather aggressive share buyback footprint.
As far as the stock market is concerned, share buybacks have always been an important stimulus for stock prices. On one hand they reflect management's recognition of their shares' current market value (or even hint that their stocks are undervalued). On the other hand, they give investors more confidence. Apple's buyback further enhanced investors' confidence in FAANG technology stocks and attracted more funds into this sector.
Economic Growth
Additionally, strong fundamental growth in the US economy is key component of US stocks' bull run. US second quarter GDP crossed the 4.1% mark and this rate looks sustainable. Meanwhile, the unemployment rate fell below 4% on top of steady wage growth. Since the beginning of the year, there were on average 245,000 jobs added to the US job market monthly. The promising job market allowed investors to pour more money into the stock market.
What's next after FAANG
Something worth pointing out is in the past 18 months, technology stocks accounted for the majority of the broad rally. As much as most clients with tech positions enjoyed good profits, realised or unrealised, this remains an alarming sign because every stock has its cycle. What we have observed recently are two clear trends: 1) leadership has shifted from technology stocks to other sectors like consumer staples and health care; 2) investors have started to divert their focus to small-cap stocks.
On August 16, US retail giant Walmart's share price skyrocketed 10% within in a single day after its earnings topped estimates in many different lines, along with encouraging online sales growth. Walmart 's surprisingly good release was not a standalone case. In second quarter earnings, we have observed that consumer-related sectors are doing extremely well. More than 90% of consumer staple stocks delivered above-consensus earnings in Q2, ranked second among all 10 S&P sectors behind health care.
With the ongoing trade tensions between the US and literally the rest of the world still playing out, heavy exporters and global conglomerates may suffer from trade clampdowns or even boycotts by other countries. However, as a consumption nation, the domestic demand within the US continues to be uplifting. Most of the domestically focused stocks have decent space to grow. This has been proved by the Russell 2000 index outperforming the S&P 500 on a one-year horizon, especially in the recent five months after the trade war fire ignited.
A quick word to our readers: as much as we believe that the bull market has more space to run given the strong momentum outlined above, we do wish to bring your attention to sector diversification as the market is moving away from being pushed by a few individual stocks.
You can access both of our platforms from a single Saxo account.