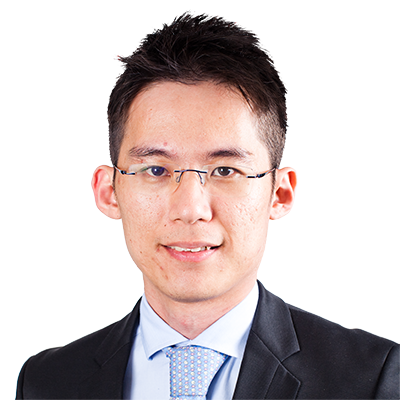 Lee Hong Wei
Singapore Sales Trader
To keep track of the 1,777 global equities followed by our quantitative team, we have a dashboard called 'Equity Radar' that ranks and scores equities based on seven different factors: value, yield, quality, leverage, momentum, reversal, and volatility (factor definitions are available at the end of the article).
Equity Radar is designed to pick out stocks that may perform well relative to those within the same industry based on these seven factors. The table below shows the top picks in the dashboard.
Micron Technology, an industry leader in innovative memory and storage solutions, tops the US stocks list with an average score of 0.91, scoring high in the quality, value, and momentum factors. One of the best-performing chip stock, Micron Technology currently has 24 buys, 8 holds, and 0 sells with an analyst rating of 4.47 and a 12-month target price of $80.20, indicating 52% in upside potential.
Due to an improving balance sheet, Micron also announced in May that it will begin a share buyback of up to $10 in conjunction with newly announced plans to return at least 50% of its free cash flow to stockholders. This could be price-supportive for Micron shares.
One concern for Micron could be China's temporary ban on Micron from selling DRAM- and NAND-related chips in China, the world's largest importer of semiconductor components. The ongoing Sino-US trade spat and China's wish to be technologically independent from the US could put further price pressure on Micron in the longer term.

Coming in second on the global list is Foot Locker Inc., a consumer discretionary stock that offers athletics footwear, apparel, and equipment worldwide. Interestingly, since its Q1 earnings on May 25 when the share price skyrocketed more than 20% in the first post-earnings session, the stock has now almost fallen back to the previous gap-up level.
Footlocker scored negative in the volatility factor which can be explained by its volatile earnings performance; the share has been racking up double-digit (in percentage terms) price changes post-earnings over the last five quarters. Investors should note that earnings will be released August 17.
Looking at the fundamentals, this stock has a consensus rating of 3.74/5, with 12 buys, 8 holds, and 3 sells; Bloomberg indicates a possible upside of 24.1%. Supported by its dividend, Foot Locker currently boasts a yield of almost 3.0% and has been paying $0.345/share for the past two quarters with dividend growth of approximately 11% year-on-year.
These rankings and quantitative measures should not be interpreted as direct trade recommendations but merely as analysis. If you maintain equities holdings with us and are curious as to how we rank them in the quantitative model, please reach out to your relationship manager or sales trader.
Factor definitions
Country: Country refers to the issuer's country of risk. The methodology consists of these factors, listed in order of importance: management location, country of primary listing, country of revenue, and reporting currency of the issuer. Management location is defined by country of domicile unless location of such key players as Chief Executive Officer (CEO), Chief Financial Officer (CFO), Chief Operating Officer (COO), and/or General Counsel is proven to be otherwise.
Value: Based on the ratios: EBITDA-to-EV, book-to-price, earnings-to-price, cash flow-to-EV, and sales-to-EV. For financials and insurance, only book-to-price and earnings-to-price are used. For REITs, the EBITDA-to-EV, book-to-price, earnings-to-price and cash flow-to-EV are used.
Yield: Based on Shareholder Yield for non-financials (including insurance) and Dividend Yield for financials. Shareholder Yield is a measure of total returned capital to shareholders which is the sum of dividends paid, net capital stock, and net change in long-term debt.
Quality: Return on equity (ROE), return on assets (ROA) and return on invested capital (ROIC). ROIC is not used for financials and insurance.
Leverage: Net-debt-to-assets for non-financials and REITs and equity-to-assets for financials and insurance.
Momentum: Based on the 252-day minus 21-day price change.
Volatility: Downside deviation (volatility of negative returns) over the past year.
Total: Mean of all seven factors.
You can access both of our platforms from a single Saxo account.