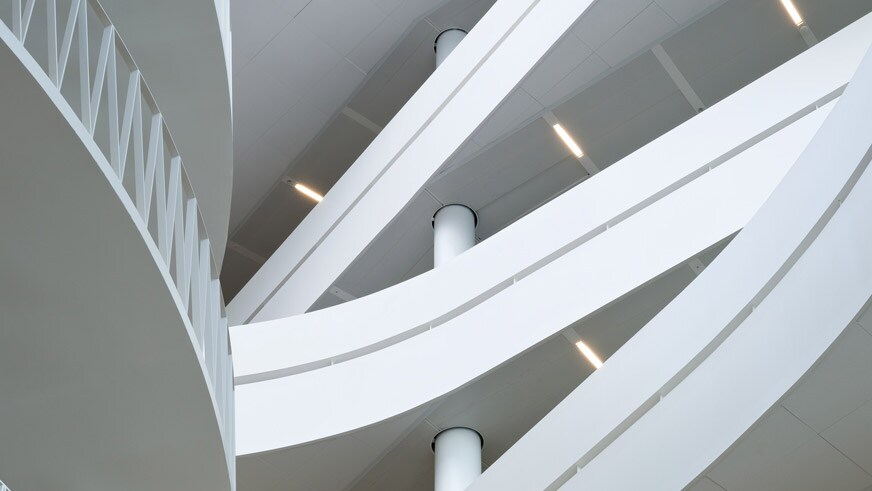 Saxo Bank Group announces 2020 results; Saxo Markets in Singapore sees record number of new active clients and growth in clients' assets
The Saxo Bank Group, the specialist in trading and investing, welcomed a record high number of 238,000 new active clients and saw a continued inflow of clients' assets in 2020. This brings the Group's total to a record of more than 660,000 active clients. The total client base has grown more than 230% since 2018 with a strong acceleration of organic growth in 2020. Total clients' assets ended at DKK 478 billion in 2020 and today exceeds DKK 500 billion.
The Saxo Bank Group reported a net profit of DKK 750 million for 2020 compared to DKK 40 million for 2019. The net profit for the Group when eliminating one-offs, equivalent to the Group's normalised net profit, was above DKK 1 billion for 2020.
In Singapore, Saxo Markets, the licensed subsidiary of Saxo Bank, also reported a significant increase in number of new active clients, level of client activity as well as growth in clients' assets. While bolstered by market volatility spurred by the global pandemic, the positive growth trends were aided by the availability of the SaxoInvestor platform, which makes it easier for seasoned investors to manage their own trades, as well as strategic launches to expand product offerings and offer more choices for clients. Key events include:
Commenting on the healthy performance of Saxo in Singapore, Adam Reynolds, APAC CEO, Saxo Markets, said, "We have witnessed a seismic shift that has sparked much greater participation in financial markets. The empowerment of retail investors is fundamentally positive – as they take ownership of their investments to better navigate their financial future, and also harness the benefits of long-term compounded growth, that only investments can offer over time. This comes with an important task for investment providers to support their clients - not only by giving access to the financial markets, but also delivering timely and relevant information as well as tools to help clients make informed investment decisions and manage their risk."
"Globally, we have seen Saxo's investor business grow by more than 280% in trading related revenue in 2020, continuing to diversify Saxo's revenue streams. We see the same growth trajectory in Singapore, in particular more women investors, with 380% growth in female clients year-on-year in terms of newly onboarded clients. This is encouraging and we want to do more to help make investing and trading more accessible for more people. Saxo is committed to supporting all of our clients in their journeys to invest their future, through rich research and content, risk management strategies, educational webinars, and a user-friendly platform," Reynolds added.
Operating income for the Group amounted to DKK 4,316 million in 2020 compared to DKK 2,611 million in 2019, corresponding to an increase of 65%. EBITDA increased to DKK 1,612 million up from DKK 822 million.
2020 key figures at a glance (2019):
Operating income: DKK 4,316 million (DKK 2,611 million)
EBITDA (operating profit): DKK 1,612 million (DKK 882 million)
Net profit: DKK 750 million (DKK 40 million)
Total equity: DKK 7.4 billion (DKK 7.1 billion)
Total clients' assets: DKK 478 billion (DKK 384 billion)
Total number of clients: >660,000 (>525,000)
Kim Fournais, CEO and Founder of Saxo Bank, said, "As we look back on 2020, we are both humbled and proud that we were able to reach new heights for Saxo Bank, welcoming a record number of more than 238,000 new trading clients. We now see the results of our strategic decisions to further broaden our relevance to more people especially within the investor segment - and we remain fully dedicated to enable our growing client base to fulfill their financial aspirations and make an impact.
The financial result for 2020 was satisfactory and a testament to the quality of our platforms, products, prices, and services – and high levels of trust from our growing client base. Our performance was similarly driven by a combination of external factors such as the increased volatility in the capital markets and a change in client behaviour as well as the continued execution on our strategy, which includes considerable investments over several years in digitisation, scalable infrastructure, processes, the integration of BinckBank and an improved client experience."
Empowering clients to make informed investment decisions
More than 50,000 webinar attendees on topics spanning market updates, educational content, and risk management
100% increase in daily unique users on platforms (2020 vs. 2019)
167% increase in daily concurrent users on platforms (2020 vs. 2019)
The full report is available here: https://www.home.saxo/about-us/investor-relations
Saxo Markets is a licensed subsidiary of Saxo Bank, a leading Fintech specialist that connects people to investment opportunities in global capital markets. Saxo Markets has operated in Singapore since 2006 and serves as the APAC headquarters. As a provider of multi-asset trading and investment, Saxo Bank's vision is to enable people to fulfil their financial aspirations and make an impact. Saxo's user-friendly and personalised platform experience gives investors exactly what they need, when they need it, no matter if they want to actively trade global markets or invest into their future.
Founded in 1992, Saxo Bank was one of the first financial institutions to develop an online trading platform that provided private investors with the same tools and market access as professional traders, large institutions, and fund managers. Saxo combines an agile fintech mindset with close to 30 years of experience and track record in global capital markets to deliver a state-of-the-art experience to clients. The Saxo Bank Group holds four banking licenses and is well regulated globally. Saxo offers clients around the world broad access to global capital markets across asset classes, where they can trade more than 72,000 instruments in over 26 languages from one single margin account. The Saxo Bank Group also powers more than 200 financial institutions as partners by boosting the investment experience they can offer their clients via its open banking technology.
Headquartered in Copenhagen, Saxo Bank's client assets total more than 83.4 billion USD and the company has more than 2,500 financial and technology professionals in financial centers around the world including London, Singapore, Amsterdam, Shanghai, Hong Kong, Paris, Zurich, Dubai and Tokyo.
For more information, please visit: www.home.saxo/en-sg/.