Macro Dragon Reflections: Afghanistan - The Return of the Taliban. What if, This Time Its Different?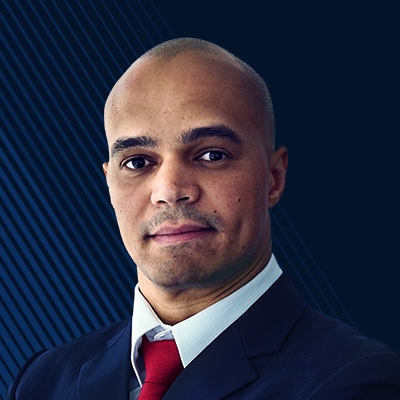 Kay Van-Petersen
Global Macro Strategist
Summary: Our latest Macro Dragon Reflections think piece highlights Afghanistan & the Return of the Taliban, with the most contrarian of pathways. This is a country of +33M people, with one of the lowest GDP per capitas figures in the world. The market cap of Apple is +34x larger than Afghanistan's $73B GDP. This is a country that almost "everyone" has given up on & written off. And that's almost likely why, it will eventually end up surprising to the upside. This is a potential pathway.
---
(These are solely the views & opinions of KVP, & do not constitute any trade or investment recommendations. By the time you synthesize this, things may have changed.)
Macro Dragon Reflections: Afghanistan - The Return of the Taliban. What if, This Time Its Different?
Reflections

…
In case you missed yesterday's piece on Snowflake Powell, the Hong Kong Stock market, Shorting US Duration & waiting to short gold - don't panic, we got you here: Macro Dragon: Snowflake Powell, +$2T US Taxpayers Flushed Dollars & Exit Afghanistan, HK Equities, US Duration, Gold

As in all Macro Dragon Reflections, these are think pieces around different scenarios be they possible, highly or lowly probable pathways. There are many pathways, this is potentially one of them…

Let's slice this up in three parts:

Firstly - lets flag the Global Webinar that we'll be doing today (Wed Sep 1: 2000 SGT/HKD | 1400 CET | 0800 ET) on this very topic, with the former US Ambassador to Afghanistan, Hugo Llorens as well as our CIO & Global Strategist Steen Jakobsen. Both of w

hom

will be hosted by our Greater China Head of Wealth Management, Lester Chan.

Please sign-up, break out the popcorn, sit back & enjoy as US foreign policy & its implications post Afghanistan will be heavy on people's minds.

Goes without saying the pathway on this Macro Dragon Reflections think piece from the above webinar is completely uncorrelated in its essence.

Secondly - we'll touch on the current noise & heavily misplaced 'analysis' around Afghanistan.

Lastly: We'll introduce a pathway, that may seem the paragon of contrarian to most folks – especially if you have a Western skewed filter in the form of education, upbringing & content consumption.


Noise Around US Exit & Afghanistan Imminent Explosion

…
The US exited Afghanistan earlier this wk; after 20yrs, over $2T dollars of unaudited tax payers money, over 2400 dead American military members, another +3800 US contractors & likely well over 100,000 Afghanistan Civilians & Service members, including of course Allied States like NATO.

And these are just the first order consequences that can be clearly seen, the 2nd & 3rd order costs – ranging from post-traumatic stress & disabilities for the service members that made it back, Afghan Allies & family members who have been torn apart from all this, bloated & systematic corruption of the previous government, the vested interest groups in all of this military contracting, etc… All of these are systemic issues that will run for years & in some cases decades.

Instead of the press & political opponents taking crack shots at a cluster-fudge of an exit, to try & score points (ignoring that it was a republican president that got the US in this mess), we should agree at the very least on a few things.

One:

Kudos to for Trump to get the ball rolling on this & for Biden to also have the courage to see it through. Spending close to 10% of your country's GDP on an unnecessary war that was destined to end in defeat (Check the Documentary Afghanistan: The Great Game from 10yrs ago, that clearly covers how the British Failed, the Soviets [Russia] & eventually the Americans), when at home you have systemic issues around infrastructure, healthcare, education, inequality & society, is the paragon of stupidity, gross mismanagement & to a certain extent just downright evil. This is why AI needs to be part of the decision making in governments, at the very least, a grey box that says, actually we could accomplish the same objectives at 10-20% of those costs under these 3-4 pathways.

This is tax payers money, that has been largely transferred from average hard working American citizens to vested interests in the form of military contractors, consultants, lobbyists & no doubt crony politicians (both in the US, Afghanistan, Pakistan, etc). All under the masquerade of bringing democracy to a neighbourhood near you & getting the terrorists that orchestrated Sep 11.

Bin Laden (former figure head of Al-Qaeda & Master Mind behind the attacks) was killed in May 2011, in, wait for it, not Afghanistan but Pakistan – i.e. The US did not need an extensive campaign with boots on the ground & +$2T to snuff out Bin Laden & defeat Al-Qaeda, that was done over a decade ago. But wars (like politics) are big business & incentives drive the outcomes. A general or military contractor is never going to say, you know what think we could do with some peace here, let wrap up & go home – they are not going to advance in their careers for much longer. The money must keep flowing, at all costs.

Two

: No-one should be surprised at the level of unaudited & unaccountable spending by the US in Afghanistan, $2T is no big deal if its not your money. The Rolling Stones did a phenomenal expose on the Pentagon back in 2019 entitled: The Pentagon's Bottomless Money Pit. Have a spin through it, it makes House of Cards look like a Disney movie.

We should not be pointing fingers at the execution on exiting the country, that is mickey mouse stuff, from keyboard basement warriors, snowflakes & virtue

signalers

.

We should be asking how was +$2 trillion dollars spent?

What are the links to that spending between lobbyists, contractors (including aid organizations), institutions & politicians?

Who is to be held accountable (hint it will be like Wall Street in the GFC, free passes all around & collect your 7-9 figures pay-out)?

How do we create a systematic framework & process that makes sure this never happens again?

The latter point literally will need a complete overhaul of how spending, accounting, transparency,

incentives & accountability

are conducted by the entire US military structure (both Department of

Defense

& Department of Homeland Security). It will be very hard to pull off, as the incumbents have the Teflon cards of Patriotism & Veterans.

Three

: Everyone talks about how Afghanistan defeated the great empires of Great Britain, Soviets & now the USA – but the highest cost, has always been & continues to be paid by the people of Afghanistan.

Four

: There is no doubt that US foreign policy will be altered – potentially for decades to come, at the very least 3-4 administration (12-16yrs) – with any foreign incursions really needing a high bar to justify US involvement. But if dictators & so called strongmen of the world think that the US needs to put boots on the ground to kick their butt, they best think again. The Iraq "Defend Qatar => Look for smoking guns => bring democracy to the Middle East because clearly they cannot figure it out themselves" War kicked off in 2003 (by the way VICE is a must watch) its been almost 20yrs since then – the lvl of technology & weapons development since then has been exponential. If you think its just some sophisticated AI drones, you are going to be in for a rude surprise.

Military tech that focuses on AI, drones, autonomous vehicles, robotics, strike forces & generally anything to do without mass boots & American soldiers on the ground is going to go bunkers. And one of the sweetest spots will be Cyber security & life sciences.

Five

: There is such as thing as too much money – it corrupted the very foundation of the Afghanistan government & institutions within.

Dec 2019 - CONSUMED BY CORRUPTION - The U.S. flooded the country with money — then turned a blind eye to the graft it fueled as an example…
And if you really want the juice on people, including a Special Inspector General for Afghanistan Reconstruction check out the twitter handles of @SIGARHQ & @MTRACEY – the latter journalist Michael Tracey also has a substack here.

No one is talking about how for years, the Afghan people's concerns about corruption with their government have been steadily rising – this is a big function to how the Taliban came into power previously, at the very least there was a law & order. Harsh by all means & downright hellish if you happened to be born with no Y chromosomes. But the entire Afghanistan experiment was set-up for failure way before the US pulled out earlier this wk.

Six

: And this is more of a rant – but it highlights the linear postulating. Folks were up in arms that the US military had shared with the Taliban a list of Afghan allies to be let through the check-points so they could get to the airport.

The take from the outcries were, this was now going to be an assassination & execution list. Hold up a second. These Afghan allies have literally been working for the US Military/NATO/Contractors/Aid Agencies for years, in some cases 20yrs, ranging on everything from cooks, to drivers, to translators, to couriers, etc… You don't think the Taliban did not already know who these folks were all this time? This is not a list of 007 spies man. Just take a step back & extrapolate on the data points for crying out loud.


The Return of the Taliban. What if, This Time It's Different?
So the outright blaring consensus mega horn is that Afghanistan is doomed. After all, three 'great' power could not help them change their ways for the better, what can anyone do?

It also worth noting that the vast majority of the analysis, media & generally content we tend to consume (especially folks in finance) is 80-90% traditional western media influenced (US|CA, Europe, AU|NZ) - its small part of the overall globe that punches & influences well above its weight. Kinda' like those trolls on twitter, that makes you wonder if everyone in the world has gone bat-#&% crazy… then you realize its actually a tiny representative of the overall globe.

Point here is Afghanistan looks like a disaster, we are sitting at maximum uncertainty, the US have pulled out, the Taliban have Returned (if they ever truly left), refugees are flooding out of the country, the last president apparently flew out with a plan stuffed full of cash, etc.

But what if, for once, it's the four most dangerous words in finance, investing & life: This Time Its Different?

What if this is actually the best time to GO INTO Afghanistan, to talk to the new leadership of the Taliban, to potential Afghan entrepreneurs, investors, clients?

20yrs is a long time & whilst the great powers had failed in the past, the last 10yrs have seen the most powerful of all forces in the form of social media & two tips of the spears from that tidal wave: Tik Tok & Instagram.

The Taliban & Afghan people are not rampant barbarians who only believe in death & honor above everything, eager to get back into their caves now that the imperialists are gone.

They laugh, love, cry, bleed like you & I. They have families, friend, loved ones like you & I. They have dreams, highs, lows, victories & failures like you & I. They may have a different culture, ethos, history, religion & views – but the principles of safety, health, family, growth, prosperity ripple across all people.

And for the last 5-10-20yrs as social media & the connectivity of the world has accelerated, they have also tasted, seen, heard & felt what kind of lives they could be living.
If someone had asked the average analyst or military specialist a 6m ago, what do you think would happen if the Taliban took over the country in a mere few wks. You would have seen estimates of thousands of US soldiers killed, mass massacres including public beheadings, etc.
Now this is not to say that we are not going to see more chaos or there is going to be anything smooth in Kabul & the country for a while, but it could have been way, way worse than what we have seen. And so far, generally speaking the rhetoric from the Taliban is net-constructive – they want to build.
And there will be people who will go in there & help them build, making an absolute fortune in the process. In the net-flow of things, its likely an asymmetrical opportunity with very low hanging fruit – i.e. we are not talking state of the art semiconductor chips here, we are talking first basic utilities, consumer staples, consumer discretionary goods, banking & wealth management, trade, etc.
This is a country of

33M people, with one of the lowest GDP per capita in the world at $2021. The country's GDP is $73B, basically Apple 's mkt cap is +34x larger.
This is a country that almost "everyone" has given up on & written off. And that's almost likely why, it will eventually end up surprising to the upside. This is a potential pathway.
-


Start<>End = Gratitude + Integrity + Vision + Tenacity | Process > Outcome | Sizing > Position.
This is The Way
Namaste,
KVP

Dragon Interviews: Dragon Interviews U-Tube Channel for easier play-ability…

You can access all of our platforms from a single Saxo account.