Market Quick Take - November 9, 2020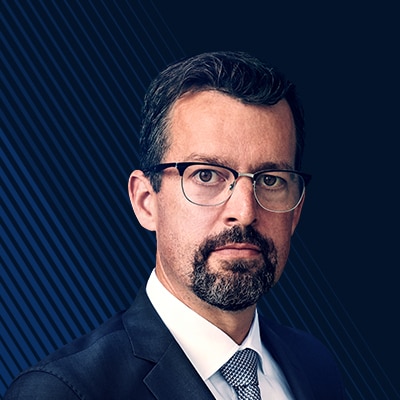 John Hardy
Head of FX Strategy
Summary: Global equity markets are off to the races again after celebrating the major news media declaring that Joe Biden is set to become the next US president. US President Trump has yet to concede, but markets are not bothered by this detail, nor the fact that the US 2020 Election is not entirely complete as two critical US Senate elections in Georgia are headed for a run-off election in early January.
---
What is our trading focus?
Nasdaq 100 (USNAS100.I) and S&P 500 (US500.I) - US equity futures are resuming their rally overnight with Nasdaq 100 and S&P 500 futures up 2.2% and 1.5% respectively. For S&P 500 the next key resistance level is the 3,600 level around the recent highs from early September. Nasdaq 100 is getting close to the all-time highs at 12,465 which will obviously be the next big level to watch and if broken it leaves new territory for bulls. With US election risks out of the picture the main theme is TINA (there's is no alternative) and equity investors pushing down the valuation yield on earnings and cash flows.
AUDUSD – an interesting test of the quality of the reaction to the US Election outcome awaits this week, as an enormous surge in risk appetite has developed that is simply too much, too fast to be sustained without some consolidation soon after extending even further on the election being called for Biden at the weekend. This has driven a sharply weaker US dollar, especially versus commodity currencies and EM currencies. This doesn't really fit with the pre-election playbook, in which it was a Blue Wave outcome that was meant to trigger this scenario, not the risk of political gridlock if the US Senate is set to remain in Republican hands for at least the next two years (see below on Georgia run-off elections). The last remaining notable chart point for AUDUSD to the upside is 0.7414, above which the chart opens up for 0.80-0.81.
EURGBP and GBPUSD – this should be an important week for Brexit news, as the November 15 date (this Sunday) has been flagged as the latest deadline for a time frame was flagged as an important time-frame for the announcement of a deal. There is no sign of progress in talks as further talks are set in London this week and a controversial Internal Market Bill that would rewrite portions of the original Brexit agreement is up for votes in the House of Lords today, in which some of the most controversial clauses may be removed. EURGBP continues to hover near the 0.9000 fulcrum, while the sharp GBPUSD rally is purely a function of USD weakness.
Gold (XAUUSD) and Silver (XAGUSD) extended their post-election gains as the weaker dollar and the prospect for additional stimulus support the markets. The bond market, however, continues to rewind of some of the pre-election reflation trades which have lowered breakevens while sending real yields higher. The prospects for a Republican controlled Senate have returned the focus to the Fed for action and it will likely underpin the market as the Covid-19 case count continues to surge higher thereby reducing the short-term headwind from rising real yields. Gold resistance at $1974/oz, the September high. Silver is leading from the front with the XAUXAG ratio touching a seven-week low in Asia where HG Copper led by a stronger CNY reached $3.1820/lb.
Brent crude (OILUKJAN21) and WTI crude oil (OILUSDEC20) rallied overnight as the dollar dropped and president-elect Biden promised swift action against the pandemic. In the short-term however the U.S. case count is likely to rise further thereby dampen the outlook for fuel demand. Libyan production has reached 1m b/d well ahead of expectations while Chinese oil imports slowed to a six-month low last month. OPEC+ led by Saudi Arabia and Russia meanwhile continue to discuss postponing the planned production hike in January. Brent crude remains stuck in a wide $42/b to $35.50/b. Focus this week being monthly oil market reports from EIA (Tuesday), OPEC (Wednesday) and the IEA (Thursday). The Adipec virtual conference will hear speeches from key producers and big oil companies.
Bear steepener to resume, 10-year Treasury yields to test 90bps and 30-year yields to test 1.74%. (10YUSTNOTEDEC20, 30YUSTBONDDEC20). This week we will witness to a widening of the yield curve led by the 5s30s. The 30-year yields will most likely test their resistance line at 1.74, while the 10 year at 90bps. The market is going to adjust to a bigger stimulus, and the reflation story.
Risky assets will most likely remain supported as primary bond issuance resumes (HYG:arcx). The US primary bond market is looking to price $30bn in blue chips this week and $10bn in high yield credits as companies are looking to lock in record low interest rates. We believe that the primary debt issuance will be supported this week even though Treasuries will fall. Risky assets will be investors' favourites as they look for higher yielding securities to find protection from the reflation story.
Infineon (IFX:xetr) - one of Europe's largest semiconductor makers reports better than expected operating income on revenue in line with expectations. Infineon's guidance for FY21 Q1 (31 December) is strong with revenue in the range €2.4-2.7bn vs est. €2.44bn which is a very positive signs for those investors betting growth improving in the coming quarters.
What is going on?
An enormous global surge in risk sentiment continues, led by Asia and emerging market currencies and markets in what amounts to an Everything Up versus the US dollar trade. Chinese mainland equities were up some 2% in late trading after pulling to new cycle highs and Japanese equities rallied to new multi-decade highs after closing last week on a high note. This is all in apparent celebration of the result of the US Election, but the steepness of the rally can't be expected to continue at the recent blistering pace. One market notably absent from the "everything up" phenomenon is the oil market, where the price recovery has stalled on the weight of the resurgent Covid-19 pandemic.
Turkish lira starts the week stronger after central bank chief axed, finance minister resigned at the weekend. President Erdogan's fired central bank chief Uysal on Saturday. And the resignation of the finance minister Berat Albayrak was a surprise to many as he is Erdogan's son-in-law. The shake-up points to the strains on the country's leadership in dealing with the decline in the Turkish lira, which is down some 30% versus the US dollar this year. Former finance minister Naci Agbal has been appointed the new central bank head and is seen as a capable figure, perhaps signaling more rate hikes ahead, although President Erdogan has long railed against higher policy rates.
Implied equity volatility continues lower. The VIX has dropped below 25 for the first time since mid-October in a sign that expected volatility is getting priced out. In our view implied volatility is still rich given our expected trajectory of the economy and lower post US election risks as US president Trump as bad odds of pursuing legal actions to turn over the election results.
Japan's leading indicators reach highest levels since July 2019. The country's composite index of leading indicators hit 92.9 for September vs 92.6 expected up from 88.5 in August suggesting rapid improvement in future economic activity bolstering the bulls' view that the cyclical rebound in the global economy is intact. The leading Japanese equity index was up 2.1% overnight getting closer to the recent highs from before the Covid-19 outbreak.
What we are watching next?
Georgia Senate run-off elections will hang over markets into January. The 2020 US Election is not entirely a done deal, as both of the Georgia Senate races are headed for a run-off election on January 5. These will receive enormous focus by both parties as Democrats would take control of the Senate if they win both seats and completely alter the potential policy landscape relative to the current outlook for a blocking Republican majority as long as they win one of these seats.
US President Trump's behaviour between now and January 20 Biden inauguration - It is not in Trump's behavioural toolkit to concede anything, and he may never officially "concede" the election, even if he does vacate the White House before Biden takes over. In the meantime, this could drive some residual level of uncertainty.
Q3 earnings season continues this week.
Monday:

Galaxy Entertainment Group, SoftBank Group, Infineon Technologies, McDonald's

Tuesday:

Adidas, Deutsche Post, Rocket Cos, Datadog

Wednesday:

Hong Kong Exchanges & Clearing, Air Products and Chemicals

Thursday:

Tencent, National Grid, Siemens, Deutsche Telekom, Merck KGaA, Mizuho Financial Group, Walt Disney, Cisco Systems, Applied Materials, Pinduoduo, Brookfield Asset Management

Friday:

JD.com, Nippon Paint Holdings, SMC Corp/Japan, Japan Post Bank, Japan Post Holdings, Mitsubishi UFJ Financial Group, Engie, Sumitomo Mitsui Financial Group
Economic Calendar Highlights for today (times GMT)
0925 – ECB President Lagarde to speak

1035 – UK Bank of England Governor Bailey to Speak

0030 – Australia Oct. NAB Business Conditions

0130 – China Oct. CPI
Follow SaxoStrats on the daily Saxo Markets Call on your favorite podcast app:
You can access all of our platforms from a single Saxo account.