APAC Global Macro Morning Brief – Happy Macro Wed 16 Oct 2019: The day could get ugly for bulls & beautiful for bears...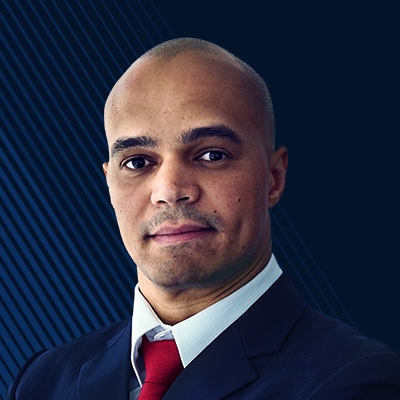 Kay Van-Petersen
Global Macro Strategist
Summary: Morning APAC Global Macro & Cross-Asset Snapshot
---
All market updates, research and trade ideas from our strategists in Copenhagen, Paris, Singapore and Sydney can be found at home.saxo => Traders => Market Analysis.
Latest Macro Monday: "Phase One" - here we go again...
(Note that these are solely the views & opinions of KVP/sender of this email & do not constitute any trade or investment recommendations.)
Happy Macro Wed 16 Oct 2019
APAC Global Macro Morning Brief – The day could get ugly for bulls & beautiful for bears...


Again, the whole "Here We Go Again" seems applicable on a daily basis in the cross-asset & geographic agnostic world of Global Macro Investing…

I was wondering why I was running so late this morning, yet as Master Oogway wisely said "there are no accidents". (good adage to keep in mind for how we position our portfolios, allocate our investments & more importantly live our lives)

Yet it now all seems linked to some news that has just come out this Asia Weds morning.

After a positive o/n session that saw US equities close up +1.0% with the S&P at 2996, we are now down c. -0.20% in the Asia session on what could be a big monkey wrench in Trump's "art of the deal".

It looks like congress may be looking to pass a Hong Kong bill that could include sanctions on HK & perhaps CH officials, & especially most alarmingly - If you are HK based & have exposure to not just equities but property - to HK's special trading status – this is all linked to the demonstrators on the street.

Once again, rule number one of momentum, the next move is likely in the direction of the last move. The situation in HK almost certainly gets worse before it gets better. And its also likely to be one of those situations where the adage be careful what you wish for, comes to mind.

Going back to the US, one of the few points of common ground between the two parties is on being tougher on China – so there could be support in both the house & senate here - the threat is real.

Whilst anything is always possible, hard to see how a bill on HK could come into fruition, whilst on a parallel stream Trump still manages to do a deal with Xi.


I am very surprised that Nikkei futures 22500 are still up +1.4% & DollarYen 108.65 is only down -18bp


This is likely to be a very bearish day…

Usual suspects… Gold, Silver, JPY, CHF & bond futures to lift…

Equity futures & the likes of AUD & NZD on the backfoot… again caveat in all this…

It's a headline market… so stay close to the screens if you are doing anything tactical.


For the long-term investors, you can get back to reading your papers, resorts & bottoms up research… you are all gonna live even longer than the rest of us

Hang Seng open could get ugly, currently futures looking down c. -3% before the local 09:30 open

Good luck out there… stay profitable



Today:
UK: CPI & PPI, Carney speaking at 21:00 SGT/HKT (09:00ET)
EZ: Final CPI 0.9%e CORE 1.0%e, TB, Bond auction (30yr)
US: Retail Sales, Business Inventories, Beige Book

Other:
You can access all of our platforms from a single Saxo account.