APAC Global Macro Morning Brief – Happy Macro Tue 19 Nov 2019: Mr 45 doing unannounced hospital visits...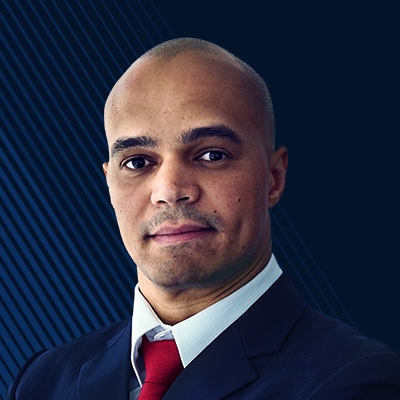 Kay Van-Petersen
Global Macro Strategist
Summary: Morning APAC Global Macro & Cross-Asset Snapshot
---
(Note that these are solely the views & opinions, they do not constitute any trade or investment advice of any kind.)


To see this wk's Macro Monday click here

APAC Global Macro Morning Brief
Happy Macro Tue 19 Nov 2019: Mr 45 Doing Unannounced Hospital Visits...
If you caught this wk's Macro Monday, you know the theme is predominantly Flash PMIs, Central Bank Minutes (RBA, ECB & FOMC), US/CH Trade Deal Wrap Up? – folks bought the rumour, do we now sell the fact?

As well as continuing geopolitical tensions in Hong Kong, North Korea / US / South Korea, Japan / South Korea & the US in general (whether its 2020 elections or latest on the impeachment investigations)

KVP will one again reiterate, the YTD stock returns on major indices are stellar – i.e. some of the best on record. At the same time the lvl of volatility is quite low, so the premium to get some protection on one's portfolio is very cheap historically
There is prudence & just being smart, as well as imprudence & just being greedy. One thing to note, protection from a market pullback does not just have to be in the form of say puts spreads on Equity Indexes, the HIS or Semi-Conductor index for example

Its can also be puts in DollarYen, picking up call options on gold & silver, as well as US treasury futures. There are numerous ways to defends one's house

Speaking of defending, Trump was actually in Biden corner o/n, defending him against the 'rabid dog' comments from North Korea towards Joe Biden

"Mr. Chairman, Joe Biden may be Sleepy and Very Slow, but he is not a "rabid dog." He is actually somewhat better than that, but I am the only one who can get you where you have to be. You should act quickly, get the deal done. See you soon!"

You cannot make this up… now don't be surprised if at some point Trump is like… hmmm maybe he is a rabid dog after all. The Art of Smoke & Mirrors... The only consistency in Trump, is his lack of consistency – yet he has remained a master of the click bait, & its not just twitter that has benefitted but also traditional media
Makes you wonder if they are a short when we one day enter a world of no Trump. One last comment on Mr. 45, he was taken into Hospital in what seems like an unscheduled event. Obviously the official speak from the White House, is this was all part of routine check-ups…
Obviously this will only lead to further speculation on his ability to lead (a la Bernie's chest discomfort which are the new word for heart attack), no doubt VP Pence is licking his chops

-

Cross-Asset Snapshot:

Currencies: We continue to see the dollar on the backfoot as the DXY drops by -0.21% to 97.794, with both Yen & Euro gaining against the greenback. Similar to last wk though, the sterling continues to be one of the star performers as cable closed at 1.2953 +0.43% - this is catching up with our previous briefs & MMs, where we thought that post vote date & Farage's steps, the upside seems to be getting a lot less cluttered

There was a divergence in USD performance, as it gained vs. quite a few EM FX o/n. Some of the standouts included USDMXN 19.3130 +0.70%, USDBRL 4.2092 +0.48% & USDZAR 14.8134 0.69%. KVP continues to flag that some work is needed on BRL's underperformance vs. some of its higher yielding cousins

Commodities: Usual suspects of oil 62.44, gold 1470, silver 17.00 & copper 262 saw -1.4%, +0.2%, +0.5% & -0.7% suggesting that risk-off was the theme across the that asset class. Palladium? Still doing its on thing +1.30% to 17404

Equities: Was lower in the EZ, while in the US the S&P alongside the Nasdaq close up a touch at +0.05% & +0.11% to 3122 & 8550

For the bottoms-up stock pickers, Peter comments on the earnings from tech chip maker NVIDIA as well as Godzilla shipping & logistics company Maersk

Bonds: USTs were slightly tighter closing at 1.8153%, this resulted in +0.15% move in US 10yr bond futures. The curve was mixed overnight, flattening a touch on 2/5, 2/10, 5/10 while steepening on 2/30 & 10/30

Worth noting that whilst US 2/10 is no longer inverted & has actually made a big move over recent wkd from -5-6bp to current +21-22bp, same slice of the curve in Canada is sitting at c. -6bp, what KVP did not realize is this was actually as low as -25bp in mid-August – so once again we've seen some huge steepening

We had bunds & JGBs close at c. -33bp & -8bp, worth noting we flirted with parity on the latter last wk. China's 10yr bond on the other hand yield much higher than the G10, at c. +3.18%, not to far from the middle of its +2.99% to +3.30% range over the last 3 months


-
Only thing KVP is currently looking out for this day is going be Wilkin's from the BoC & whether that gives us a clue as to their Dec 4 meeting (We covered Kiwi longs… also KiwiCad longs on the Macro Monday yest, check out the charts & note RBNZ not until 12 Deb 2020)

Namaste

-KVP

Today:
NZ: PPI data has come in quite strong this morning. PPI Input 0.9%a 0.2%e 0.3%p, PPI Output 1.0%a 0.4%e 0.5%p
AU: RBA mins due 08:30 SGT/HKT (19:30 ET)
UK: CBI Industrial Orders
US: Building Permits, Housing Starts, FOMC's Williams speaking @ 22:00 SGT/HKT (09:00 ET)
CA: Mfg. Sales -0.5%e 0.8%p, BoC's Wilkins speaking @ 02:00 SGT/HKT (13:00 ET)
Other:
Some Pieces From the Rest of the SaxoStrats Squad
You can access all of our platforms from a single Saxo account.