Global Macro APAC Morning Brief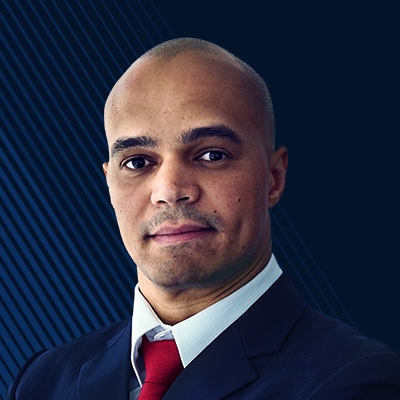 Kay Van-Petersen
Global Macro Strategist
Summary: Morning APAC Global Macro & Cross-Asset Snapshot
---
Wonderous Wednesday - APAC Global Macro Morning Brief


Wed, 11 Sep 2019


O/N, Levels & thoughts:

Obsession overnight focused on the resignation / firing of John Bolton, who was the National Security Advisor to Trump, with very hard lined views on America First vs the rest of the world – i.e. not exactly Mr. Globalization & very much the Hawk on countries like Iran

The bulls, can read this as being positive, as there is one less person in the White House who is there to curb globalization. The bears, will be like, whats new, this is classic Trump… there is only one T in team, & that's Trump himself… he does not listen to anyone

What can be likely concluded with a high degree of certainty is that the views & discussion within the White House ex. Trump, are likely to be smoother & more solution oriented without Bolton. We are not talking day & night necessarily here, yet it is a relative world

Still we have to wait & see who the fourth National Security Advisor will be. At this point even KVP is will to step fwd…

Last critical very important piece, is we keep seeing very key structural initiatives by China in regards to opening up its markets – it seems to get lost in the Trade Wars noise & everything else going on

Yet China has now dropped the need for approval on on purchase quotas for foreigners look buy stocks & bonds.
Whilst one could argue that current facilities were not exactly being tapped fully (c. about a third of the max was being utilised),
its still one less potential restriction that was there… it's the theme that is in play, similar to the new initiatives of loans to SMEs… to move them from fixed to be more aligned with floating SHIBOR from a few wks back


USTs at 1.74% as the rapid correction from recent 1.42/43 lows continues, its worth also noting that 2/10 curve has been steepening & we are c. +4/5bp, from Aug inversion lvls of -6/7bp

On the back of yields rising, we've gotten our first decent correction in gold & silver which are down c. -4.2% & -8% over the last 5 trading days (talking spot here & not futures contracts)


Today:
NZ Visitor arrivals m/m ticked up to +1.3%a vs. -0.1%p

CA: Capacity Utilization Rate 82.0%e 80.9%p

US: PPI, Wholesale Inventories & Crude Oil Inventories, 10yr bond auction


Other:
We get the long anticipated ECB decision tmr (Thu Sep 12) – which we covered quite a bit on our Macro Monday piece from earlier in the wk – The not so Super Mario Draghi?

Risk continues to be to the upside on Euro crosses, with that said its worth noting that bund yields have had a big move from their lows of -74bp to current -55bp lvl.

Whereas EURUSD has gone from 1.0926 (Sep 3) to current 1.1049. Feels like EURUSD should have had a bigger pop higher by now – perhaps there is more to come. Obvious floor is the 1.0926 / 1.0900 lvls, with the resistance to the upside being current 1.1050 lvls & then 1.1200

More importantly all about the Fed on Sep 18, interesting to see the correction in yields finally coming through. Why now? Again impossible to say…

KVP thought the move from 2.50% to 2.00% would see a major correction, never happened…

Still his conviction on core long-term structural longs in duration, gold, silver & yen strength know no bounds. The fact that volatility is low (VIX at 15.20 dwn c. -23% over last 5 trading days), also allows potentially long-dated option expressions of those views

Meanwhile the WeWorks fiasco continues… its looks like a lot of Hedge Funds, Traders & Investors may not get their opportunity to short the living daylights on their potential IPO

A few folks are predicting it will be pulled… two further pieces by Galloway are here & here - the whole thing is really quite extraordinary… WeWorks' founder has sold out of c. $700m!

Its like UBER * Infinity! Its going to be a Harvard Case Study… & that's as close to a 100 delta as one can get

*

Don't forget to bookmark & check our Daily SaxoStrats calls from the European morning session c. 09:00 CET
You can access all of our platforms from a single Saxo account.