Chart of the Week: OECD private sector confidence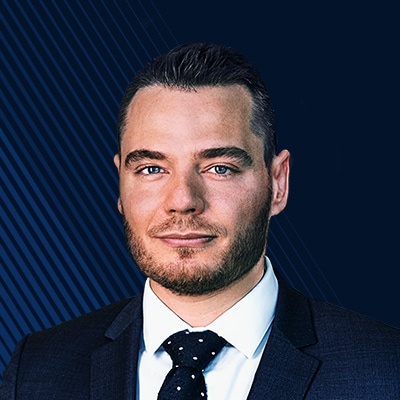 Christopher Dembik
Head of Macro Analysis
Summary: Our 'Macro Chartmania' series collects Macrobond data and focuses on a single chart chosen for its relevance.
---
Click here to download this week's full edition of Macro Chartmania.
Two days ago, the IMF made large cuts to its economic forecasts, while calling for policymakers to pour liquidity in financial markets and support households and businesses hit by the pandemic. The organization expects that the global economy will go through its worst global recession since the Great Depression with a contraction that could be about -3% this year. What is probably the most striking is that the Asian growth engine is completely stopped as the region is expected to suffer zero growth in 2019 (see my latest update on global forecast).
In OECD countries, the outlook is even worse with a recession that could be around -5.9% in the United States and -7.5% in the European Union. The latest OECD business and consumer surveys released last week have not captured yet the full impact of the COVID-19 on private sector confidence. We should have a better picture of what is really happening when the next surveys will be released on May 12.
Since the beginning of the year, private sector confidence has started to decrease with the biggest slump observed for consumer confidence. The index has dropped for the first time since November 2014 under the 100 threshold, at 99 in March, which suggests higher pessimism for the coming months. The year-on-year rate is also negative, currently standing at minus 0.6%. We expect that the negative trend will accelerate in the coming months as the impact of the COVID-19 on demand and consumption will be more visible. Considering that we have entered into the most serious economic crisis since 1929, it is likely that consumer confidence will collapse below its all-time low of 97.1 reached in early 2009.
Confidence in the manufacturing sector is also in free fall, but before the outbreak, initially as a result of the US-China trade war and the marked slowdown in global trade. The coronavirus is adding more uncertainty and economic difficulties on top of an already complicated situation. In March 2019, the index was at 100.2 (indicating optimism for the future) and it is now at 99.2 (indicating pessimism), which is its lowest point since Autumn 2009. The year-on-year rate is at minus 0.9%. It is bright clear the collapse is not going to stop anytime soon given the unusual economic conditions.
You can access all of our platforms from a single Saxo account.