FX Update: The killer dollar is on the loose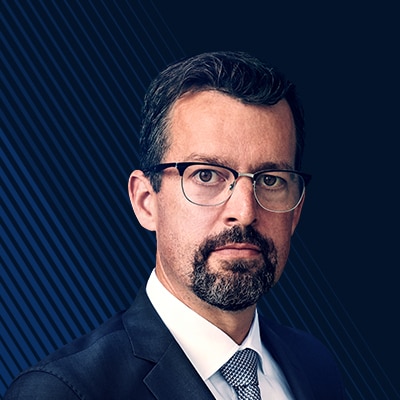 John Hardy
Head of FX Strategy
Summary: Markets deleverage badly again yesterday, with FX trading nervously, but volatility in currencies has not accelerated to the degree it has elsewhere. The US dollar continues to rise threateningly despite the coordinated central bank efforts to bring liquidity. The Swedish krona was under the most pressure at one point this morning as policymakers there brought out the big bazooka.
---
Trading Interest
EURUSD looks a sell in spot (or via short term options) if it closes south of 1.1050, but maximum danger with FOMC up tomorrow evening..
See Steen Jakobsen's thoughts on where we stand and thought on why we may be near the bottom and why we may not yet be close. Also have a listen to today's Saxo Market Call podcast.
The system is coming under enormous pressure as those who can are tapping the full extent of their credit lines and as banks are running to central banks for support. US large banks tapped the Fed's lending window yesterday and a number of countries were out with hefty efforts to get ahead of the solvency contagion risk. France moved aggressively on that front with a raft of measures and Sweden blasted an enormous support bazooka at the economy as it has proven tardy in enacting the shutdown measures other EU countries began in previous days.
The chief thing we are looking at over the coming days, besides a general turn in sentiment, is the US dollar and whether it is once again transforming into the killer dollar that is rising across the board rather than merely against the riskier currencies that are all victims of the general deleveraging. In fact, that "general turn in sentiment" may simply require that global policymakers get together and force the USD lower, as it would be one of the easiest ways to provide relief for global asset markets reliant on USD funding. For now, the strong USD threat continues to rise – with the next test tomorrow's FOMC meeting.
Chart: GBPUSD
The pound sterling has proven a weakling in this environment. Initially, it was easy to write the weakness off as a phenomenon of position squaring as the market was caught on the wrong foot – having put on a large speculative long in anticipation of flood of capital returning back home to the UK to invest and as the UK government was poised for a massive fiscal push. Now, we can see that as long as this risk deleveraging environment persists, the pound remains at risk as an economy that requires a strong inflow of capital to offset its current account deficit. Near term risks point to new modern record lows for GBPUSD below even the 1.2000 level.
The G-10 rundown
USD – it is troublesome for USD bears to see the currency creeping back higher as risk appetite comes off again today – if long end treasuries are finished in providing a safe haven, the USD will only turn by massive brute, coordinated force. Watching levels like 1.1050 in EURUSD and 108.00 in USDJPY for a sign that the USD becoming the killer dollar once again..
EUR – this is a full bore existential crisis for the EU and the greatest challenge the EU has ever faced from a solidarity perspective as the EU must get together to open the fiscal taps wide. EUR 30 billion for Italy fiscal efforts? Not even a starting point. Germany-Italy 10-year spread at 260 basis points.
JPY – the USDJPY rally found resistance at the ultimate 108.00 area and Bank of Japan printing pressures are running at a furious rate with new asset purchase announcements, but long end sovereign bonds under pressure globally makes us hesitant to continue to call USDJPY back toward 100.00 – and the USD could prove ascendant here if long yields continue to rise – regardless whether risk appetite improves.
GBP – we discussed scaling into sterling trades yesterday – but having a change of heart on the risk that we have to go much lower first – protect for the risk of short term extreme spikes lower in sterling – eventually like fading EURGBP, but it may simply be too early – need to turn the corner in sentiment across markets to start.
CHF – USDCHF uptick may prove that USD are preferred to CHF as the global financial system wrestles to get ahead of the USD funding issue... watching 0.9600+ area in USDCHF like 108.00 area in USDJPY.
AUD – AUDUSD is eyeing the 0.6000 level and set to exceed the lows from the financial crisis around that level as long as the pressure keeps up. The headlines may say that China is normalizing, but Australia looking for its own coronavirus shutdown and its mining giants are under huge pressure.
CAD – 1.4500 is the next target zone for USDCAD having cleared all relevant resistance levels, with more rate chops and likely QE to come from the Bank of Canada to dig the banking system out of its exposure to housing.
NZD – the kiwi proving less cyclically sensitive than AUD to the backdrop, so without currency intervention from RBNZ or NZ, we may see record lower prices for AUDNZD before cycle turns – watching parity next.
SEK – Sweden has mobilized an enormous package to support workers, banks and the economy, worth up to a as much as a third of GDP (though some of it is not net stimulus, such as allowing banks to abandon their countercyclical buffers, which is nearly half of the headline amount..) New QE has arrive as well, to the tune of SEK 300 billion, and the RIksbank will purchase. EURSEK is trading up to new highs on the
NOK – as long as global markets and oil markets are under intense pressure, the situation will likely be the same for NOK – looking next for how the currency behaves once market volatility begins to ease – until then, there is no readily identifiable floor for the currency.
Calendar (times GMT)
1230 – US Feb. Retail Sales

1230 – Canada Jan. Manufacturing Sales

1315 – US Feb. Industrial Production

1400 – Canada Mar. Nanos Confidence
You can access all of our platforms from a single Saxo account.