US technology stocks are the weakest since April 2020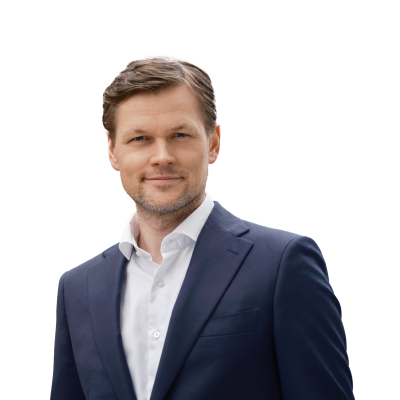 Peter Garnry
Head of Equity Strategy
Summary: The Nasdaq 100 futures are continuing lower again today extending the pain for US technology and growth stocks. The interest rate outlook is changing with more investors beginning to factor in the inflation rate at a higher level due to elevated energy prices which will likely remain high due to the green transformation and low investment levels in the global energy sector for more than seven years. The Nasdaq 100 is now at its weakest level relative to its 200-day moving average since April 2020 and thus this part of the market is now at a key inflection point.
---
Greenflation is a new term that will cause pain
As we written multiple times in this year's equity notes the interest rate sensitivity theme has kicked into gear lowering equity valuations among US technology stocks and even more so for the most speculative stocks. Our bubble stocks basket was down 11.4% this year as of Friday's close and the Ark Innovation ETF, which is highly correlated to our bubble basket and the most liquid instrument to trade this pocket of the equity market, is down 10.8% and is down in today's pre-market session.
While the transitory inflation narrative was prevailing throughout most of 2021, the Fed's decision to abandon the expressing and recently in the FOMC Minutes sounding more nervous on inflation have caught the market by surprise. The interest rate outlook is changing and more market participants are beginning to warm to our thesis from early last year that inflation will not become transitory. Or it will due to base effects but the inflation level will stabilize at a higher level than what we have observed in the previous 25 years. The key underlying driver is the green transformation that is partly driving the current energy crisis and as Javier Blas at Bloomberg recently wrote in this great article Greenflation Is Very Real and, Sorry, It's Not Transitory, even Isabel Schnabel of the ECB is recognizing that the green transformation will cause disruptions and higher prices on energy. This will feed through to households and businesses in ways we have not seen a long time.
If we then couple the green transformation with a) renewable energy that is currently not scalable enough to meet our energy demands, and b) very low investment levels in the global energy sector over a 7-year period then we have the recipe for elevated energy prices over a sustained period of time. If the market is finally waking up to this reality then equities will have to deal with not only higher prices but potentially also lower operating margins from higher input costs such as energy, metals and even worse labour.
Nasdaq 100 is the weakest since April 2020
The leading technology index in the world is the Nasdaq 100 and futures on this index are down 1.1% in today's session pushing the index down to just 3.1% above its 200-day moving average. Nasdaq 100 futures have not been below this average since early April 2020 when equities came roaring back after the sharp selloff induced by pandemic fears. The current distance to the 200-day moving average is 3.1% which is the lowest since April 2020 and is a key inflection point. Either investors see these levels as a buying opportunity ahead of the earnings season or it becomes a self-induced negative spiral taking the index further down.
As we said last week, we believe many of these growth pockets could be bought before the earnings season with investors betting that many of these companies will continue to show blistering growth rates with many other parts of the equity market struggling to deliver growth due to supply constraints. The global supply constraints could in the short-term reduce some of the headwinds for growth stocks despite rising interest rates as investors will balance the higher interest rates (discount rate on future cash flows) against much higher growth at digital companies compared to the physical and capital intensive industries.
You can access all of our platforms from a single Saxo account.