The 'Blue Wave' became the 'Blue Mirage' with choppy equities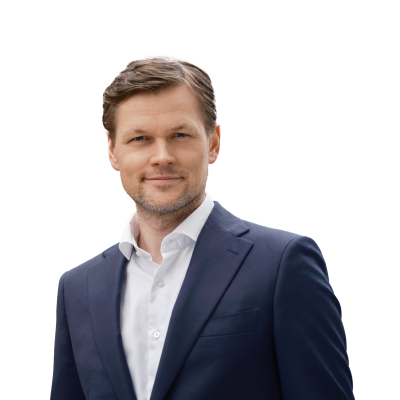 Peter Garnry
Head of Equity Strategy
Summary: What should have been the 'Blue Wave' according to the market's positioning on US election day turned into a 'Blue Mirage' unwinding the Biden bets with suddenly US technology stocks outperforming as Trump was doing much better than expected. Risk-off intensified during Trump's election night speech laying out the path for a contested election and basically declaring himself as a winner of the election with European equity futures down as much as 2% at one point. Equities reversed course on Arizona flipping to Biden and since then markets have gone sideways as many different paths are now possible leading to both a Biden and Trump victory. In Europe, the big bet expressed in equities is the 'status quo' with health care stocks leading the rally as the Democrats will most likely not gain the majority senate and thus blocking the path to a health care reform impacting drug prices.
---
According to Bloomberg US election page this year's election is much closer than the prevailing narrative in mainstream portraited leading into the election day. It has been some confusing 24 hours in markets, but we will go through various phases and come with our best guesses on what to expect in equities.
The four phases and the long waiting
The last 24 hours can be catagorised into four phases with choppy markets digesting every turn in numbers and changes to the overall narrative. Equity markets are choppy with observed price swings intraday across many markets at around 5%.
Phase 1: The 'Blue Wave'
Equity markets were rallying on election day yesterday with the broader US equity market clearly outperforming technology stocks. The USD was weaker, VIX futures were lower, Chinese technology stocks were higher and US government bonds were lower suggesting a clear 'Blue Wave' scenario resulting in massive US fiscal stimulus coming.
Phase 2: The 'Blue Mirage'
As votes were counted during the night it quickly became obvious that the 'Blue Wave' was nothing more than a 'Blue Mirage' reversing crowded trades across markets. The USD was strengthening again, and the broader US equity market was falling while US technology stocks were gaining again.
Phase 3: The contested scenario
Not long after Biden's late night speech saying he felt comfortable winning the election, US president Trump took the stage declaring himself as a winner and basically said he would fight in the courts increasing the risk of a contested election with neither side backing down. Risk-off was immediately triggered across the board as this scenario could create uncertainty for the rest of the year.
Phase 4: Arizona flip and 'status quo' bets
The fourth phase is the most confusing. First Arizona was called for Biden leading to VIX futures coming off discounting lower probability of a contested election and a Biden win, but then equities generally rallied making the interpretations more confusing. But within the last hour the narrative building in markets seems to be that we are increasingly getting 'status quo' which is Republicans holding the senate and Trump getting reelected. This is most purely expressed in US technology stocks because Trump's tax policy on income from intangibles and corporate tax rate is most favourable to US technology stocks. But the price action is still confusing with VIX future declining indicating lower probability for a contested election.
Overall, everything is up in the air and it could take until Thursday or Friday for the counting to be finished in Pennsylvania and Michigan, and thus the market is now in waiting mode. Even with the counting done by Friday we could end up in the situation, if it is very close, that neither side will give and we thus end up in a political, PR and court power game in a replay of 2000. The latest quotes on PredictIt (prediction market) is favouring a Trump victory, reflecting the bets we are observing in financial markets. But we must state that it is a very close call and there are still paths for both a Biden and Trump victory.
The two biggest fault lines among equity sectors
The two main equity sectors that are impacted by the election outcome are the technology and energy sectors. Within the energy sector a Trump victory would most likely be bad for green energy stocks although the current price action in Europe does not suggest a big divergence between oil & gas and green energy stocks. Interestingly the biggest bet in the European session is health care stocks leading the rally expressing the 'status quo' election result leading to no clear path to reform the US health care system and thus international pharmaceutical companies can continue operating in the US with more price policy certainty.
US technology stocks are another important segment in the equity market that will express the election result. 'Status quo' or a weak Biden presidency is on the margin positive for US technology stocks as it means there is no path to change the GILTI tax rate which is the one that is applied to foreign income derived from intangible assets.
Charts
The charts below are for regulatory purposes. The first chart showing 5-year chats on futures are not roll adjusted.
You can access all of our platforms from a single Saxo account.