Tesla tops list of most traded stocks in 2021 in Singapore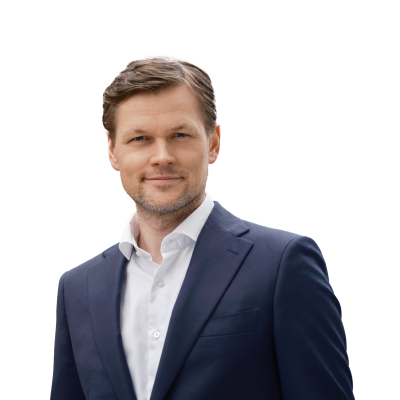 Peter Garnry
Head of Equity Strategy
Summary: 2021 ended up being a very good year for global equities with markets up around 20%. It was a year, where the world economy roared as vaccinations were rolled out, the term Meme stocks was coined, and supply chains were stretched to the maximum. This meant heavy trading activity. In this article, we look at, which stocks were traded the most by Saxo Markets' clients this year.
---
When a year draws to a close, it is time to look back and reflect on what happened. Per tradition here we look at, which stocks were traded the most by Saxo clients in a year that started with high volatility and a Reddit-fueled campaign, which saw retail activity spike in several of the heavily shorted stocks, such as GameStop and AMC. Many of these names continue to attract investor interest although some of the hype seems to have faded. Saxo Markets' analysts have continuously encouraged investors to be cautious and closely monitor risk when trading in these stocks with unprecedented high volatility.

While some equities have stood out both in terms of popularity and return, the year in general has been positive for equity markets, according to our Head of Equity Strategy, Peter Garnry: "This year ended up being a very good year for global equities with markets up around 20%. This year's solid performance was driven by a strong rebound in earnings up 104% for the first nine months of 2021 compared to the same period last year," he says.

From a macro perspective, the year turned out to have some key events, which drove the general financial performance: "As 2021 progressed several trends emerged. The global supply chains have been stretched and unable to deliver against an extraordinary demand from the developed economies. The consequences have been rising costs on goods and supply constraints on key industrial components such as semiconductors, which had a negative impact on car production. As a result of these supply constraint logistics, the commodity sector, and semiconductor stocks have done very well this year outperforming global equities.

Out of supply constraints and high demand, inflation emerged as something more broad-based and less transitory on which central banks kept insisting - with the FOMC (Federal Open Market Committee) meeting in December finally laying the ground for higher Fed Funds Rate in 2022 as inflation has become a key economic concern and risk to growth.

This meant that despite the overall good year, 2021 turned out to be tough for some of the winners from the year before: "The rising inflation outlook and expectations that interest rates might rise have caused many investors to evaluate their exposure to growth stocks, which are more sensitive to interest rates. As a result, last year's winners such as green transformation, e-commerce, and bubble stocks have been among the worst performers this year. 2021 will also be remembered as the year when China likely faced its biggest challenges since the Great Financial Crisis, with a brewing housing crisis, technology crackdown to drive more "Common Prosperity", and weakening domestic demand, which together have made Chinese equities underperforming the rest of the world.

The flipside of China's challenges has been a strong India emerging as one of the big winners coming out of the first phase of the pandemic with a strong equity market and earnings hitting a new record. As we approach 2022, the biggest question for investors will be how much interest rates will go up next year as it will dictate many of the trends next year," says Garnry.
You can access all of our platforms from a single Saxo account.