Tesla reversal and industry risk, Salesforce earnings, and DoorDash IPO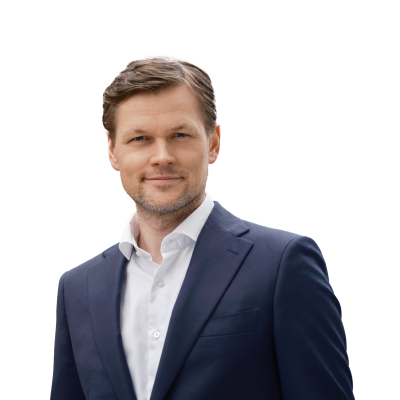 Peter Garnry
Head of Equity Strategy
Summary: Tesla had its first ugly trading session in a month yesterday together with weakness in many other speculative US technology stocks. Could this be a sign of potential reversal? We also discuss Tesla's weak home market compared to the EV adoption in the European and Chinese car market and what it means for Tesla. We also discuss Salesforce earnings and its potential Slack acquisition, and take a look at the upcoming DoorDash IPO and the announced mega merger yesterday between S&P Global and IHS Markit.
---
Tesla had its first ugly trading session since 9 November with the stock opening 2.8% higher but falling for most of the session ending 5.8% lower. Other stocks in the most speculative segment of US technology stocks also had a weak session suggesting a potential reversal in many of these names. The S&P 500 Index committee also announced yesterday that Tesla will enter the world's leading index on 21 December in one move and thus not in ladder approach which was speculated as the best option given Tesla's high market value. This will be a huge test for the market as many active portfolio managers and index ETFs will have to make trading decisions on Tesla shares.
The narrative on electric vehicles is centered on two strong ideas. One is that China is leading the transitioning to electric vehicles and that Tesla will become the biggest player globally. However, an article in Bloomberg News yesterday about new tougher battery standards in EU was an eye wakener to us because the graphic below shows that Europe is seeing the largest share of new passenger cars being EV almost at twice the level of China. In Q2 2020 the EV share of new cars fell in North America. This caused us to change our view that Europe's carmakers will catch up fast with the competition and be a big threat to Tesla. In the history of consumer markets global dominant players have always got their strength from big home markets. In the case of Tesla its home market is not picking up speed in terms of adoption. We believe there is a real threat in China and Europe that Tesla could lose out as local consumers have a propensity to choose their own local brands. It is something worth considering if you are shareholder of Tesla.
Salesforce reports earnings and potentially Slack acquisition
Salesforce is reporting FY21 Q3 earnings tonight after the US market close and expectations are strong earnings per share of $0.75 up from $-0.13 a year ago. Analysts are expecting revenue of $5.3bn up 16% y/y a significant slowdown from a year ago when revenue growth was at 33% y/y. Maybe that is the reason why Salesforce is likely to announce the acquisition of Slack Technologies together with its earnings release. While Slack's quarterly revenue figure is only 5% of Salesforce it is growing around 33% y/y and many potential synergies can maybe be achieved by Salesforce.
DoorDash is valued at $32bn
A flood of consumer-oriented companies from DoorDash, the largest US food delivery company, to Airbnb are planning to go public before year-end. DoorDash is indicating in filings yesterday to raise as much as $2.8bn in an IPO valuing the company at $32bn taking all outstanding shares and stock options into consideration after the IPO. The indications suggest DoorDash will set the IPO price on 8 December and start trading the following day. Given the strong Q3 results from Chinese based Meituan which is China's largest food delivery company we expect a strong IPO for DoorDash. We wrote about Meituan's earnings in yesterday's equity update.
Data is the oil of the information age
Yesterday, S&P Global announced the acquisition of IHS Market in a deal valuing IHS Markit at $44bn and with IHS Markit shareholders owning 32.3% of the combined company. The acquisition is the second largest deal this year and will create a financial data powerhouse with combined revenue of $11.6bn and EBITDA of $5.8bn underscoring the profitability of delivering and owning data in the information age. It is what oil was to the industrialization of the world.
You can access all of our platforms from a single Saxo account.