Tencent's record earnings defy worries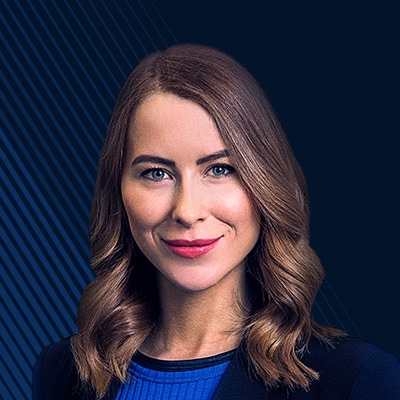 Eleanor Creagh
Australian Market Strategist, Saxo
Since the beginning of this year, Tencent stock has been punished; investors have sold off $90 billion of the stock since its January highs.

Markets have been concerned about Tencent's willingness to sacrifice margins in favour of long-term growth in new areas like cloud computing, entertainment, and offline retail. The firm's Q1 earnings numbers, however, have defied that narrative. The years of investment in online services and digital content have paid off in subscription growth numbers. The core business is also showing resilience in growth, calming negative sentiment.

Highlights

• Net income up to 23 billion yuan.
• Revenue rose 48.4%, higher than expected.
• Gross profit margin more than 50%, expectation was 47%.
• Smartphone gaming showed a 68.2% rise in Q1 growth with the core coming from Honour of Kings.
• WeChat topped 1.04 billion monthly active users.
• Profit rose 60.9% (y/y) to 3.7 billion yuan, and 12% (q/q).
• Online advertising revenues grew by 55.2%.

Tencent has continued to gain market share in both the PC and mobile gaming markets, this coming from robust Intellectual property sourcing capability and distribution power.

Mobile gaming should remain a profit driver for Tencent. The company is well positioned to strengthen its lead in China's online gaming market as the WeChat user base has reached more than 1.04 billion users and counting. The company's continuous investments in first-class game developers is continuing to yield popular games and increase user engagement.

According to iResearch, mobile games account for more than half of China's gaming market and are poised to extend as desktop gaming declines; Tencent should be a long-term beneficiary of this consolidation.

Tencent's ability to ramp up monetisation on mobile ads, games, and other platforms has strong potential due to healthy mobile traffic that is on the rise and strengthening over time. The WeChat user base has reached more than 1.04 billion users, represent a high level of engagement that has the capacity to be further monetised through increased social ad inventories.

WeChat is fast becoming the ecosystem where Chinese consumers shop and will shop in the future. Luxury brands are realising that WeChat is an important part of the shopping experience for Chinese consumers, with Givenchy notably opening a WeChat store.

The opportunity for Tencent to further monetise the platform still exists as social e-commerce is a growing trend in China.

Tencent's long-term sales growth will be maintained by its dominance over the social networking space in China, and through continued monetisation of apps and services. The investments in video and music services should also play apart in increasing future revenue streams as these services can be marketed to a growing and highly engaged user base on WeChat.

While the heavy investments in long-term growth in new areas like cloud computing, AI, and offline retail may sacrifice margins in the short term, Tencent scores highly on both Momentum and Reversal in our proprietary model (see chart below).

Downside risks: a lack of new game titles, increased competition from new social platforms or other initiatives would lead to increased investments and margin pressure.
Equity radar conviction list: Hong Kong

Our in-house developed quant model, Equity Radar, is Saxo's household product for screening the global equity market. It scores the 1,200 largest stocks on six equity factors (value, yield, quality, momentum, reversal, and volatility) normalised within each industry, thus providing an inspirational conviction list of equity picks.
You can access all of our platforms from a single Saxo account.