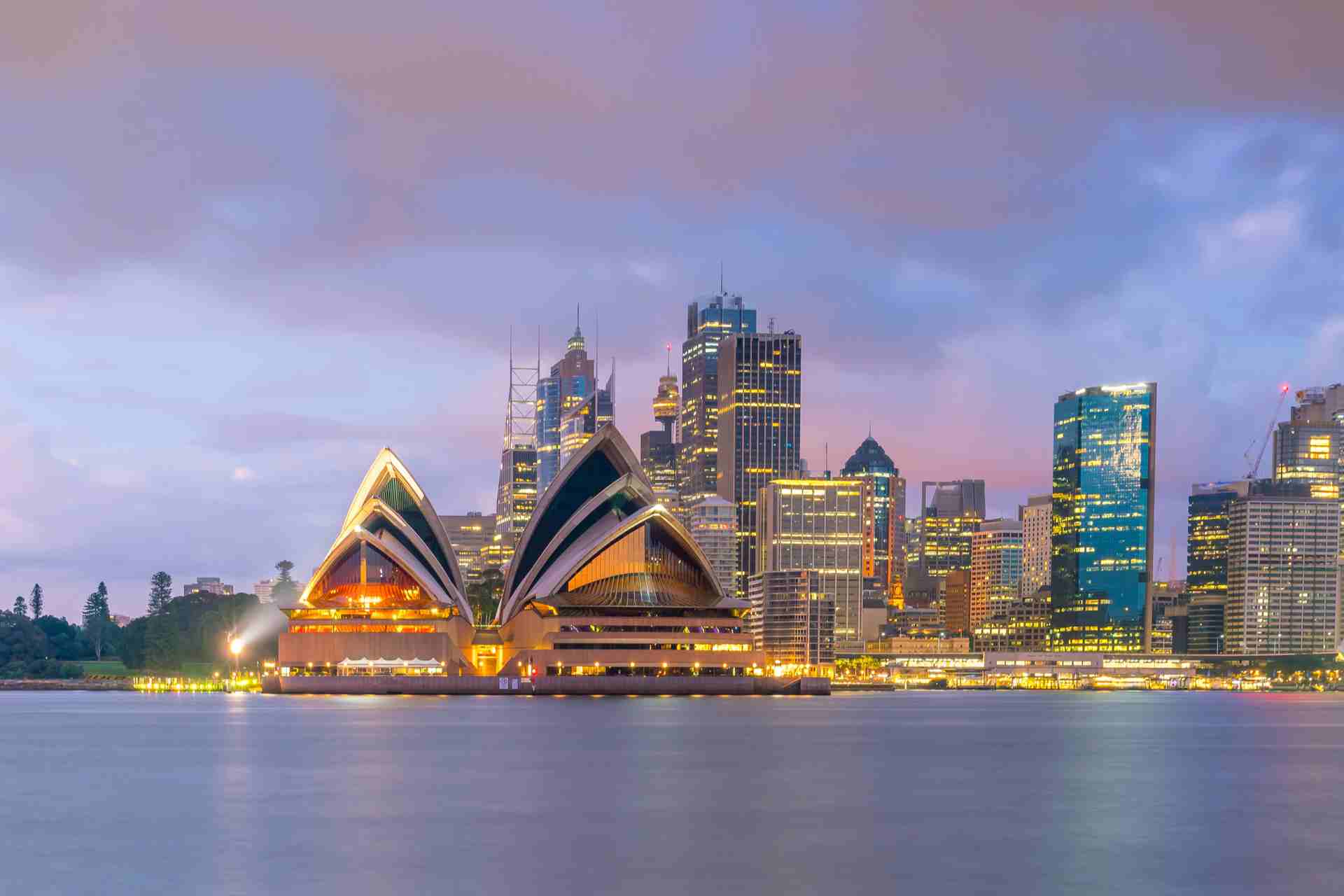 Weekly Market digest Thur 23 Dec: ASX200 update, Apple & Caterpillar upgraded, lithium sector rallies, rare earths stocks boom while China forms a giant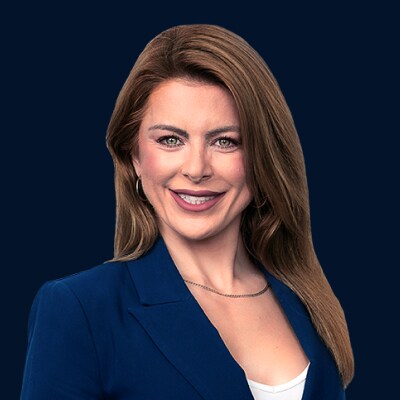 Jessica Amir
Australia Market Strategist
Summary: US stocks lift for the 2nd day, on a raft of stocks being upgraded, positive company news from Telsa, while Pfizers Covid pill was approved, US economic growth was revised higher in the 3rd Qtr showing the economy grew 2.3% YOY instead of 2.1%, natural gas futures extend their gains, oil jumps over $72 for the first time in a month. While iron ore lifts 1%, copper gains 1.1%. We also look at the ASX200 daily and weekly fundamentals vs the technicals, plus the latest in lithium, health and rare earths stocks.
---
Firstly - what you need to know now and consider
Okay. Wow. So much is going on for a quiet time of year. And the tables turned super quickly, so it's so important to stay nimble and watch the fundamentals. For now, markets are bullish/ supercalifragilisticexpialidocious. Here's the most important stuff you need to be across and consider…
Caterpillar

rose 1.9% to $202.15 after it was upgraded by Berstein who thinks the

machinery maker will be a key beneficiary of a rebound in global growth.

Apple shares

rose 1.5% to $175.64 was upgraded by Citi, with a new $200 price target by Citi. It's shares outperform the market this year (they are up 36%) and Citi thinks demand for Apples products will be 'resilient' in FY22. Citi thinks the market has not valued Apple's new products which will change the AR/VR headset world.

Tesla

shares jumped 7.5% and put the stock back over the $1,000 mark ($1,

008.87

), after Elon Musk said he's sold enough shares to make his total sales about 10%. That removed a key overhang on the stock, even as the US Government's department of transportation, the NHTSA opened a probe into a feature that could allow drivers to play video games on a dashboard screen while the vehicle is moving

The US FDA granted

emergency use authorization for Pfizer's Covid pill, which is the first antiviral drug against the virus for at-home use. Pfizer's shares rose 1% to $59.55

The market's fear gauge, The VIX index, fell for the second day and is at its lowest level in a week.

In Australia

, earlier in the week, we spoke about markets flagging a technical warning as the short term moving average fell bellow the long term on the weekly chart due to rising Omicron fears and cases… however now the tables have turned.. and positively… a huge contributing factor was that Moderna says its booster shot can help fight Omicron… and now Pfizer's at home pill can also aid in the fight. More on ASX200 below***

More covid news that's good:

New evidence from a

Scottish preliminary study, suggests equities can rally through the new strain storm. The study A founds the latest wave of cases isn't proving too severe and Omicron infections are far less likely to land patients in the hospital than delta cases, but the variant is more contagious. South Africans are also 80% less likely to be hospitalized if they catch the new strain, but, once admitted the risk of serious disease is the same.

More positive US economic news:

Third-quarter GDP was revised up to 2.3% year on year from 2.1%. Consumer confidence rose more than forecast in December, with the Conference Board's index increasing to 115.8 from November's 111.9. Existing home sales gained less than expected but still advanced 1.9% to an annualized 6.46 million. Next up: jobless claims probably will continue to reflect a tightening labour market, with consensus for little change around 205,000.
What else to watch
ASX200/The Aussie share market:

On Thursday the market opened higher rising 0.1% as at midday AEST, meaning the Aussie market is having its 3rd

positive day and is up 1.1% this week, thanks to sentiment improving from the factors we mentioned above, and below. So far this week, the healthcare sector is up 6%, InfoTech is up 3%, and the Mining/Material sector is up 0.7%. So this is also helping the weekly turnaround.
Weekly ASX200 technical indicators;

Monday I flagged that the market had fallen below its 30 day average on a weekly basis, and a technical event occurred that could suggest weakness could come IF the market didn't rise on a weekly basis. And then..news came out that Omicron was not being as bad as feared, plus Moderna's booster is touted to fight the strain, while iron ore continued to charge. So… The market charged on a weekly basis, and rose above its 30 day average. This means, the market may not vulnerable of a sharp fall here. However the forward looking MACD technical indicators suggests buying has slowing on a weekly basis. Der Jessica, we don't need a degree to figure that out… We know buying slowed toward the end of the year. This is why the ASX200 is 3.3% below its all time high hit on the 9th of August. However the RSI suggests weekly buying is stuck in goldilocks mode… it makes sense… given the uncertainty, that there is a record $4 trillion in cash, and that trading is light with so many people on holidays. See weekly chart below.
Daily ASX200 technical indicators

;

I

n the short term on the daily chart. Things are getting rosier as Omicron is not as bad as feared (that's what markets are hearing so far), plus iron ore stocks and health stocks are charging. It also looks like 15 day moving averages could cross above the 30 day for the first time since October, and we could see a further rally here. The Daily chart's MACD also suggest daily buying is gaining momentum and the RSI at the bottom of the chart suggest buying is also picking up. See daily chart below.
Iron ore stocks

Ir

on ore buying has been building in the sector - this week Mineral Resources is up 6.9%, Champion Iron is up 4.3%, Fortescue Metals and Rio Tinto are up about 1% so far Monday to Thursday.. However there are some overhangs in iron ore we flagged yesterday and the day before, with stockpiles (over supply) rising in China… so keep that in mind. Yes iron ore stocks may be cheaper than they were in August, but there is also talk of China potentially cutting back on iron ore demand as they head towards the Olympics (remember they want cleaner skies). So iron ore demand could slow and then pick up. BHP thinks this will be the case too, saying demand is likely to pick up again after the Olympics.
Medical stocks:

T

he healthcare sectors this week is up 6%. Outperforming the market. Also keep in mind CSL shares are up 6.9% this week ,

Clinuvel Pharmaceuticals Ltd is up 6.9%, and one of the world's leading diagnostic company's

Sonic Healthcare share are up 6.7% while PolyNovo is up 6.4%. I suspect portfolio replacing may be at play here as fund managers square up portfolios for year and month end. But we can't ignore the lines outline COVID testing clinics, which is surely boosting buying Sonic Healthcare in anticipation of their sales rising.
Lithium stocks and news:

Pilbara Minerals PLS recovers from selling and rallies 3.7% to new all-time high, $2.84. Macquarie says it's a BUY with a $3.70 price target. We spoke earlier this week about Pilbara Minerals downgraded production and shipments in 2022, while flagging it expects lithium prices to continue to move higher.

Tesla inks a binding deal with ASX's Syrah Resources. Syrah shares surged 33% to $1.76. Telsa and Syrah Resources signed a binding offtake deal with Tesla to take graphite from Syrah Resources' project at Vidalia, Louisiana, to produce battery-ready graphite anode material. Tesla will take the majority of a proposed initial expansion of production capacity at Vidalia at a fixed price for an initial term of four years, with an option for additional volumes subject to the facility's further expansion beyond 10,000 tons per annum. Syrah plans to make a final investment decision for construction of this expanded facility in January 2022, subject to financing commitments. Vidalia will be supplied with graphite from Syrah's Balama graphite operation in Mozambique; Balama restarted production in March, after being suspended in 2020 due to the impact of Covid-19. Credit Suisse has Syrah Resources as a HOLD with a $1.15 target, Morgan Stanley says SYR is attractive with a $1.35 target.
Rio Tinto buys another lithium project:

Rio will fork out US$825 million on an undeveloped Lithium project close to Orocobre's flagship Olaroz operation

in Argentina, in the heart of the lithium triangle. Rio, the worlds' second biggest miner is buying the assets from a private company.

And the deal comes following months of community opposition to Rio's US$2.4 billion plan to build Europe's biggest lithium mine in Serbia's Jadar Valley. About 47% of the brokers who rate Rio have it as BUY.

For a list of EV stocks, see the Saxo Basket basket for ideas.
Rare Earths news: Lynas Rare Earths hit a 52-week high at A$9.56, a 2.1%. Lynas' shares are up 140% this year. Volume is 26% more than the 20-day average for this time of day. Current analyst 12-month target price is $8.98.

If you are invested or investing in a rare earth stocks, you need to keep in mind a new heavyweight will be formed in China. Three of China's rare earths companies, Minmetals Rare Earth, Chinalco Rare Earth & Metals Co and China Southern Rare Earth Group Co will merge to create a global force in the industry. It's touted as a way for China to have more influence over pricing. The new entity was not yet named, but keep this on your radar. China is the currently the world's dominant producer of rare earths (a group of 17 minerals used in consumer electronics, military equipment and electric cars). China's control about 85-90% of the rare earths processing sector.
Secondly, watch companies with Australian analyst rating changes
JHG: Janus Henderson GDRs Reinstated Buy at Bell Potter; PT A$71

LNK AU: Link Administration Cut to Hold at Morgans Financial Limited

LNK AU: Link Administration Cut to Neutral at JPMorgan; PT A$5.60

POS AU: POS AU Raised to Speculative Buy at Morgans Financial Limited
Thirdly, watch companies in the news
MEL NZ: Meridian, Nova Energy Enter Swap Transactions, Call Option

SKC NZ: SkyCity Increases Stake in Gaming Innovation Group
Markets - The numbers
Global Markets; In the US

Dow Average up 0.5% to 35,679.62.

In Europe

the FTSE 100 up 0.6% to 7,341.66

Commodities

: Iron ore price is up 1.1% to $119.74.

Gold spot up 0.8% to $1,803.60, Brent futures up 2.0% to $75.45/bbl

Currencies

:

Aussie up 0.8% to 0.7213 per US$, Kiwi up 0.7% to 0.6818 per US$,

Bonds:

U

U.S. 10-year yield little changed at 1.4566%, Australia 3-year bond yield fell 8bps to 0.85%, Australia 10-year bond yield fell 2bps to 1.58%.
You can access all of our platforms from a single Saxo account.