EV bonanza, Chinese equities comeback, stocks to watch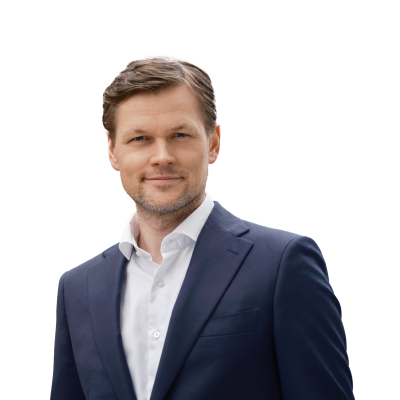 Peter Garnry
Head of Equity Strategy
Summary: EV-makers are worth more than ICE-makers in a bonanza showing extreme risk appetite for getting exposure to electric vehicles with Rivian IPO being the latest example of this. We also take a look at Chinese equities which for now seem to be bouncing back following a 22% drawdown although key risks remain intact. Finally, we highlight the key stocks to watch in today's session.
---
Rivian and EV stocks have conquered the market
The Amazon-backed EV-maker of electric delivery vehicles is up 91% from its IPO set last week and it is set to open higher in today's trading session pushing the company's market value to $133bn; Rivian has still booked any revenue, but has a potential strong demand channel from Amazon and other companies that deliver parcels directly to consumers. It almost reminds us of the dot-com bubble where companies were bid up in value without meaningful fundamentals or demand drivers to back up valuations. This time around we know the demand will be robust, but we are still uncertain on the long-term unit metrics on EVs.
Regularly readers of our equity analyses know that we are tracking the EV battle with quarterly delivery numbers on battery electric vehicles between the different carmakers. It is clear that currently the only two carmakers that are able to scale their EV production are Tesla and Volkswagen. In 2020, the market realized that demand for EVs was so strong that the industry is supply constrained and not demand constrained. Essentially, this will be a high growth segment over the next 15 years which the market is beginning to price in; the 11 largest pure EV-makers are now worth more than the 11 largest predominantly ICE-makers (see chart). Compared to five years ago, the combined market value of these 22 carmakers have gone up 300% suggesting that the future car industry is worth and delivers a higher return on capital. Tesla's numbers currently suggest that EVs can be produced at a higher operating margin due to higher price points, which consumers are willing to pay, but also due some less complexity in producing an EV compared to an ICE, if we exclude the fact that you need 4-5x more semiconductors.
Has the bleeding stopped in the Chinese equities?
Chinese equities have just experienced a drawdown of 22% measured on monthly frequency before recently gaining again as the central bank has increased liquidity provisions into the market and the government has stepped up efforts to soften the impact from the slowing housing market. The country's zero Covid-19 case policy is also constantly driving disruptions in global supply chains and creating a stop-and-go economy. Caterpillar recently said that their best-selling construction machine would see flat revenue in China compared to 2020 indicating that building activity has significantly slowed down.
The ongoing technology regulation is also hurting growth with Tencent posting last week the lowest revenue growth since 2004. More large Chinese technology companies will report earnings this week with NetEase having already reported before the US market open. NetEase beat expectations on revenue and said that is planning an IPO of its music service Cloud Village in a sign that music is one of those areas that will be more regulated going forward.
As the long-term chart below shows, all the risks currently flaring up in China should also be compared against a long-term trend of strong returns in USD. Despite the ongoing issues we believe China will continue to deliver returns to shareholders but investors have to be more selective and get exposure to those part of the economy which are being viewed positively by the government such as clean energy technology, semiconductors, battery technology etc. The key risk remains the housing market which is a large part of the economy.
Stocks to watch today
Paradox Interactive – reports Q3 operating loss on 42% decline in revenue due to cancelled new games and low uptake on existing games, but analysts seem confident in the CEO's ability to turn around the company in 2022.
Land Securities – good 1H results on stabilization of asset values and analysts are warming up to the property company as it seems the worst is behind now.
Vodafone – reports 3Q results in line with expectations and raises free cash flow guidance.
Europcar – boost fiscal year outlook for EBITDA to €170mn from €150nm on better-than-expected pricing. Volume is still key risk due to Covid-19 wave.
Home Depot – same-store sales up 6.1% vs est. 1.5% and Q2 revenue of $36.8bn vs est. $33.5bn showing that Americans are still upgrading and fixing their homes.
Walmart – raises fiscal year outlook following same-store sales growth excluding gasoline of 9.9% vs est. 7% although e-commerce growth is coming down as the society has opened up.
Pfizer – has agreed to produce and sell and cheaper version of its promising Covid pill for treating patients that has got hospitalized with Covid.
You can access all of our platforms from a single Saxo account.