Earnings Watch: Springtime has arrived for earnings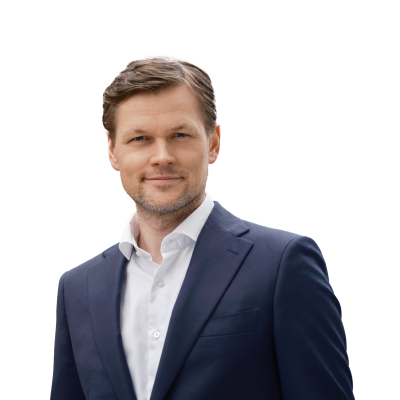 Peter Garnry
Head of Equity Strategy
Summary: Equities have steamed higher in the past few months, powered by dovish monetary policy, trade deal optimism and improving Asian macro figures. But could earnings estimates
downgrades indicate that the train is now slowing down?
---
The fourth quarter of 2018 was not only destructive for share prices but also for earnings estimates across all of the world's major equity indices. But with the Fed's historic pivot on monetary policy and improving data out of Asia, equity markets have shrugged off the carnage of Q4 2018. US equities have almost made a full comeback to last year's all-time-high level with the S&P 500 only 2% from its September zenith. The drivers are monetary policy, optimism over a US-China trade deal, improving Asia macro figures and with the Q1 earnings season starting next week, maybe a fourth engine can be added to global equities.
While the S&P 500 has regained lost terrain in terms of price, earnings estimates on the index are still far from the peak (see chart). Sentiment has improved much more for Chinese earnings (green line) with earnings estimates now above their top from the second half of last year. If one looks at sell-side analysts' earnings revisions the past couple of weeks, European earnings stick out (orange line), having been significantly been revised higher. In other words, it seems that springtime has also arrived for equity markets and earnings estimates.
The downside risk going into Q1 earnings season is the high expectation discounted in price levels. With earnings estimates on S&P 500 not near last year's peak while the index price is back to the highs and the forward valuation multiple has expanded. This means that if US companies do not deliver in Q1 we could easily see the earnings season turn into headwinds for at least US equities which are also still among the most expensive in the global equity market.
The table below shows next week's releases from the 30 largest companies among the 2,000 companies we track during the earnings season. As usual the focus will be on Friday's earnings among US banks such as JPMorgan Chase and Wells Fargo. With the recent US yield curve inversion investors would like strong outlooks from management to offset negative earnings expectations based on yield curve inversion.
Perhaps next week's most interesting earnings release might come from an obscure corner of the global equity market. The Swedish investment company
Industrivärden
reports Q1 earnings on Tuesday. The company has holdings in many of Sweden's largest publicly listed industrials and as such has a good feeling about the outlook for manufacturing. Sweden is one of the more cyclical economies in Europe and Industrivärden's portfolio companies have broad international exposure. It might be worth listening to what the Swedes see in the manufacturing part of the economy.
You can access all of our platforms from a single Saxo account.