Crypto Weekly: Entering unknown territory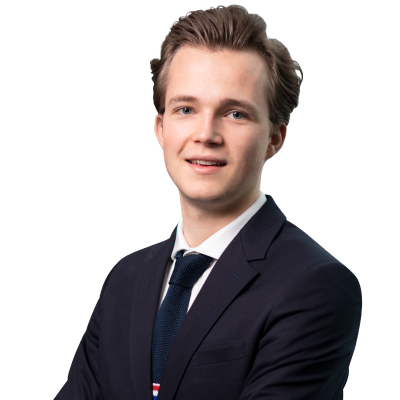 Mads Eberhardt
Cryptocurrency Analyst
Summary: Today, Bitcoin and Ethereum hit new all-time highs of 63,200 BTC/USD and 2,230 ETH/USD, respectively, bringing the crypto-market into unknown territory. Positive signs from miners, the New York Stock Exchange releasing NFTs, and likely the first publicly-traded company to pay the board of directors in Bitcoin contribute heavily to this unknown territory.
---
Miners seem positive on Bitcoin upon the highest revenue recorded
Last month, Bitcoin miners recorded their best month in terms of revenue. The surge in miner revenue comes upon a higher Bitcoin price and an increasing amount of transactions on the network. In conjunction with a shortage in mining equipment, it has made Bitcoin mining increasingly profitable. The increasing profitability has made miners able to hold more Bitcoins on their balance sheet instead of having to sell them to fund their operation. There are strong indications that miners have taken advantage of this, as they are presently keeping a larger portion of their newly mined Bitcoins themselves. Bitcoins held in wallets associated with miners have increased by 4,435 Bitcoins in the past 2 weeks. Miners seem thus more positive on Bitcoin's price movements. The question which should be raised in this context is what happens the day the table turns, and miners start selling their increased Bitcoin position.
The New York Stock Exchange releases NFTs
The New York Stock Exchange owned by Intercontinental Exchange joined Forbes, the Weekend, and Time Magazine the other day by releasing several non-fungible tokens, known as NFTs. The stock exchange released six respective NFTs, each symbolizing the first publicly trades of Spotify, Snowflake, Unity, DoorDash, Roblox, and Coupang on the New York Stock Exchange. NYSE President Stacey Cunningham said in a LinkedIn post: "At the NYSE, we love to celebrate moments. It seems fitting to launch our own NYSE First Trade NFTs as a new, fun way to mark the moment a company joins the NYSE".
MicroStrategy to pay its board of directors in Bitcoin
The publicly-listed company having the largest position in Bitcoin, MicroStrategy, announced yesterday that they are now paying their board of directors in Bitcoin. The board fees will be nominally denominated in USD. Therefore, at the time of payment, the agreed amount of USD will be converted to Bitcoins, making the Bitcoin amount paid out fluctuate. The Bitcoins will be paid out to the digital wallet belonging to the respective board of directors. Since starting to buy Bitcoins in September 2020, MicroStrategy has bought over 91,500 Bitcoins. The company has most likely the largest position of Bitcoins of any entity. The position is so substantial that the MicroStrategy stock has been called a Bitcoin ETF as it highly correlates with the Bitcoin price. Last week, HSBC even banned the trading of MicroStrategy for clients, as they do
allegedly
not want to facilitate the trading of assets deeply correlated to Bitcoin or other cryptocurrencies. In our opinion, this ban raises concerns about whether other trading venues will follow the lead set by HSBC to ban crypto-related stocks, thus possibly the Coinbase stock. Thereby, it is another place where we are in unknown territory. MicroStrategy is set to be a part of our Crypto & Blockchain theme basket set to launch on Thursday after the Coinbase direct listing.
You can access all of our platforms from a single Saxo account.